Today, many kids are spending more time with their phones, tablets, and other mobile devices than playing outside. Playing on these devices is not necessarily bad for them if done in moderation, but it can also be harmful. If your child spends way too much time glued to their phone or other devices, they'll feel isolated eventually.
That doesn't have to be the case because there are many playset pieces suitable for kids of all ages. Some of the best playset pieces you can get for your little ones include outdoor playset pieces such as balls, slides, swingset plays, and more. There are also indoor playsets such as musical toys and kitchen playsets. 
So, if you want your child to have more free time for playing outside, check out our list of the best playset pieces below. We've divided the playsets according to the age groups to make it easy for you to do.
Playset Pieces for Babies
Babies are just in their very first years of life, and at this stage, they need to explore and learn. That's why we feel the best playset pieces for them would be those they can play around with and explore. For babies, it comes down to baby gyms and musical toys.
1. Musical Toys
Music is one of the main ingredients in making a child happy as they grow up. If you play some music at home, you don't have to worry about your child not having fun with their toys.
Many types of musical toys will make your baby giggle for hours. However, they're mostly made up of plastic material which isn't good for them in the long run because it contains harmful chemicals. Examples of these materials include vinyl, PVC, and phthalates.
On the other hand, there are toys made from silicone. These are safer for babies because they're hypoallergenic material safe to touch. The surface won't cause skin irritation which is another upside of this material.
2. Baby Gyms
Musical toys are not the only kind of toy that your baby will enjoy at this stage. You should also try giving them play gyms such as the Tiny Love Gymini Super Deluxe Lights and Music Play Mat. It features a mat, great for tummy time; it is enhanced with music, lights, colors, fabrics, textures and sounds to stimulate their senses.
It's suitable for both boys and girls, and it will enhance your baby's hand-eye coordination with its colorful dangling toys. It also has a mirror to enjoy looking at themselves as they develop and grow up.
3. Push-Pull Toys
For babies aged six months to 2 years old, push-pull toys are great playset pieces they can enjoy. Push-pull toys will allow them to have more fun outside in the garden or in any open space they choose.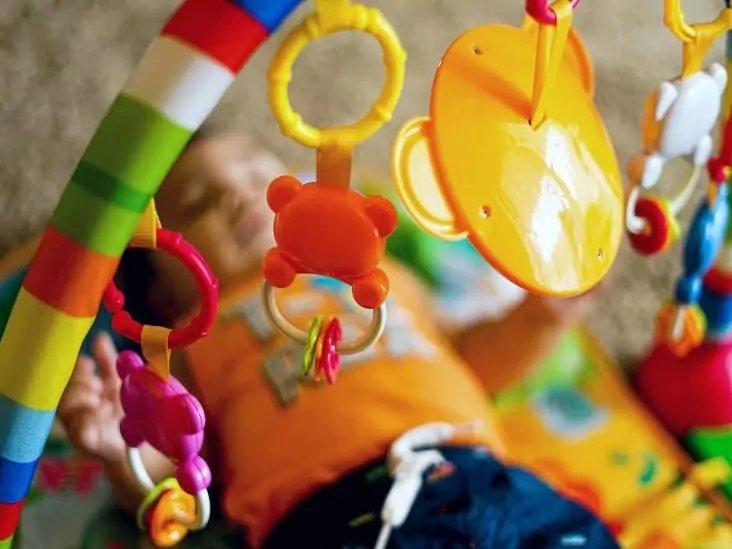 These pushes are made with good quality material that's strong enough for your kid to pull around. You have to make sure that they're not too heavy for them to carry around. The toys also come with bright colors and designs which will interest your kid.
Some of the push-pull toys you can get include toy cars, wagons, trolleys, etc. You have to be selective about what you buy for them.
Playsets for Toddlers
Unlike babies, toddlers already know how most playsets work, so they expect more from them. They want toys that can help them learn and explore, but sometimes you also have to buy something to keep them entertained.
You can give your toddler some wagons or push-pull toys so they can carry themselves and move around with ease, especially when you're not around to assist them. Below are some of the best playsets you can get for your kid.
4. Combination Toys
You should know by now that kids like playing with blocks or anything that has parts they can put together. This is why combination toys are great to buy during this stage because it's more than just keeping them entertained; it will also help them learn how things work.
The toy comes with separate pieces of different shapes and sizes. Their imagination takes over as they put the blocks together to form a more complex design. This will also help them develop their motor skills, spatial awareness, and cognitive abilities by figuring out how things work.
5. Role Play Toys
The next stage in your kid's development is when they start exploring their social side. This means they understand more about how the world works and what things come with certain jobs.
When buying role-play toys, you should consider getting ones that can encourage them to explore new adventures. You also need to choose toys based on the activities they want to do with their imagination.
6. Balls and Sports Toys
Your kid is now beginning to understand the importance of coordination as they move around and explore new things. This means that you can give them sports toys such as balls or anything that will help improve their motor skills. They learn eye coordination and other motor skills to roll, catch, fall, run, and throw.
Playset Pieces for Preschoolers
Preschoolers have reached their imaginative stage, using playsets to learn about the world. These playsets come in various forms and sizes to be used for different kinds of games. Some examples include toy kitchens, playhouses, shops, etc.
As your child plays with these kinds of toys, they grow up learning more about what goes on in society as well as how things work around them. Some of the best playsets for kids this stage include;
7. Art and Craft Kits
If you want your kid to learn how things work around them, art and craft kits are great learning toys for them. Not only can they be used to decorate their rooms, but these also encourage kids to explore more techniques when it comes to drawing or designing new things on paper.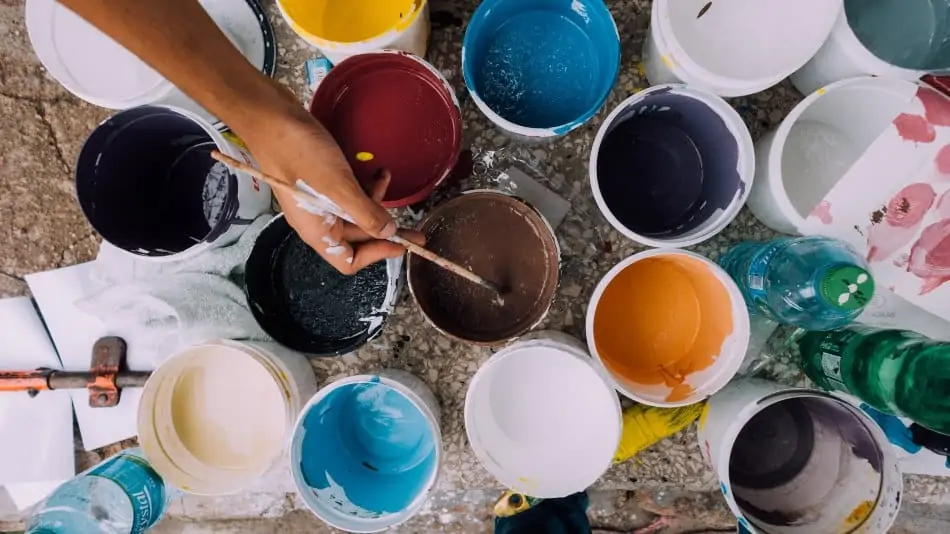 With some of the best art and craft kits, kids can learn how to draw and paint beautiful things. You should pick the best art set for your kid, depending on what they want to design or make.
8. Easels
When it comes to learning about drawing and painting, easel sets are great playset pieces for this particular age group. As your child stands in front of the easel, they can draw to their heart's content.
You should know that there are different kinds of easels you can buy for your kid depending on their age group. There are also special kits made just for toddlers, so be sure to do your research before buying.
9. Pretend Kitchen Playsets
As kids grow up, they become more active participants in society. Some of this age group's main areas of interest include learning more about their home and family life.
Kids also want to explore what it takes to cook different foods, so you should get them to pretend kitchen playsets. This way, they can feel like a real chef and help out their parents in the kitchen.
For the best playset for your preschooler, be sure to buy ones that come with many different parts. This includes toy ovens, working faucets, funnels, etc. Some sets even have a sink where kids can wash dishes after they cook some food.
Playsets for Older Kids
You have to be very creative when it comes to older kids' playsets as they already know what they want. Some may not even like going outside to play anymore. So, how do you get them to be more active when they are home all day?
One of the best ways is by buying an indoor playset that will keep them busy while being occupied at the same time. These are great for kids who have a lot of energy because you'll see them run around their room often.
10. Balancing Bikes
When kids reach their elementary years, they understand the importance of sharing and teamwork. This is because most schools now emphasize instilling these qualities in their students.
Balancing bikes encourage kids to coordinate and cooperate as they balance on a bike with no pedals or chain. Kids can also learn how to ride these bikes while improving their motor skills and coordination.
These kinds of toy pieces are best suited for older kids who have the stamina to ride these bikes around their room or backyard. You'll be surprised at how fast they can learn to balance themselves on a bike that doesn't even have pedals.
11. Balance Boards
Another good choice for this age group is balancing boards. As kids stand on these boards, they'll improve their coordination and balance and build muscle strength.
Not only that, but kids can also learn new tricks and stunts by practicing on these types of toy pieces. They're perfect for older children who like staying indoors and don't like going outside to play that much anymore.
You can get balance boards that easily fit under kids' beds or inside their closets. This way, you don't have to worry about them not playing with it and leaving it out in the open after they're done practicing on it.
12. Gymnastic Equipment for Kids
Whether your child is already taking part in gymnastics classes or they're just a beginner, there are some great pieces you can buy as toys for them to play with.
These include rings, balance beams, and mats that your child can use as props during their training sessions or when playing at home with friends. You'll be surprised at how serious kids can take their own gymnastic games.
Summary
Getting playset pieces for your kids to convince them to put those tech gadgets down is not easy. Some are already addicted to the garish lights and sounds from TV shows, games, and apps.
However, there are still some creative ways to get kids off those gadgets as they play with other types of toys. Try getting them a balance bike or a gymnastic piece to have more fun while also improving their motor skills.
Be sure to buy the suitable toy for the right child to get them away from screens and into more creative playtime.