Every kid needs to play for fun and also to benefit health-wise. So, as a parent, you need to give your children freedom and time to play as they explore and have fun. However, the playground should be attractive and help them learn new skills and play tricks to have memorable playtime.
One of the areas your baby can have fun is on an indoor playground which you should look at its environment, staff, and safety. A safe indoor playground needs to be clean and safe. The equipment shouldn't pose any danger to the children. It should also be within your budget, near your home, with social amenities and well-designed.  
With all these, you can be sure your kid will play and have fun without getting hurt; and you'll have peace of mind. This article has an in-depth explanation of 5 tips for choosing an indoor playground. Read on!
1.  Choose an Indoor Playground with Professional Staff
Before you allow your kids to register or play in an indoor playground, the number one thing you need to consider is the staff there. You should ensure the staff is qualified to take care of kids in the playground.
Qualities of the Indoor Playground Staff
An indoor playground should have trained and professional staff who can handle any child regardless of age. This is because after bringing your kid here, you'll wait for them at the caves for parents while they remain under the care of the playground staff.
The staff should be able to watch your child play and ensure they're safe in the playground.
Good staff should be kid-friendly so that your baby can play freely without intimidation. The voice the playground staff uses when instructing kids will show you if they're kid-friendly and welcoming. Also, they should be kind and compassionate to the kids to enable the children to treat others in the same manner while playing.  
Good staff should also train your kid to use different equipment at the facility and impart the right skills to them.
How they interact with parents also matters since one can't be good to your baby and at the same time be disrespectful to you.
You can observe some of these traits, while others will depend on how your kid responds when interacting with the staff. If you realize all these from the staff, this indicates a suitable playground for your children. But if not, continue searching until you find one with professional staff that will handle your kid well.
2.  Consider the Type of Play Equipment in the Playground
The type of indoor equipment determines whether your child will enjoy playing or not. So, before settling for a playground, look at how equipped the facility is. You need to do this considering your kid's favorite indoor game and the level of technology incorporated.
Look for a facility with high technological devices that will help your kids be smarter, creative, and innovative. Note that a modern facility should have interactive visuals, sounds, and smart gadgets.
It's advisable to go for an indoor playground with various equipment that are safe and easy to use. A playground with different indoor games and equipment enables your babies to explore and learn new tricks. Such facilities also don't limit but give them the chance to fully engage with other kids without running away because of boredom.
Additionally, consider the safety of these play equipment as some might injure your kid, especially if they've never handled it before. You can, in this case, choose a playground with equipment that matches the age of your kid. Remember that each game and equipment are fit for certain ages and are deemed safe for them.
3.  Check On the Safety
Your children need to be safe whether playing indoors. So, how can you know how safe the facility is?
Identifying the Risky Spots
Take your time and inspect the play area to identify any spot that can risk your baby's life and, if possible, raise a concern with the management or staff. The spots you should pay keen attention to include exposed hardware, spoilt/ torn surfaces, or a slide with sharp edges.
Asking Their Cleaning Routine
You also need to check how often the play area is sanitized. A clean and hygienic playground should do this daily to avoid germs being transmitted from one kid to the other. In addition, a regular cleaning schedule ensures that the food spills do not increase your kid's chances of slipping and getting hurt. You can know this by asking the staff about their cleaning schedule or visiting the facility and seeing how they do it.  
Inquiring How the Playground Surfaces and Toys Are Handled
Most safe and hygienic indoor playgrounds have toys and equipment wrapped in soft sponges, preventing the children from getting hurt. There should also be mats or soft foam on surfaces to prevent playing kids from hurting themselves.
Additionally, the equipment and surfaces around it need to be clean and well maintained to prevent infections. You can inquire about the cleanliness of the surfaces and toys so that when your kid runs or crawl on them, they'll not become dirty and carry the germs on their clothes.
Considering Your Child's Age and Supervision
Don't forget that safety also depends on your child's age versus the game or the equipment used. If you've got a small kid, don't choose a playground with energetic games.
While playing, the children also need tight supervision. This means that the indoor playground should have a trained staff standby who can respond to an accident. You can ask the management about the number of staff that supervise kids playing and train them on playing, especially those trying out new games.
4.  Pay Keen Attention to the Environment and Location
Children, just like adults, get bored in some areas, a reason why you need to pay keen attention to the location and the environment.
Consider its Proximity to Your Home
First, you need to consider the facility's location so that in case of an emergency, you can get quick help. This means the playground should be near your home or hospital so that if your child gets injured or fever, you rush them home or to the hospital.
The Design of the Playground
The arrangement of the playground also contributes to a conducive play area. So, it should be well designed with appealing colors, shapes, and images that attract kids' attention. Arrangement of the equipment should be in a way that they prevent overcrowding in some areas. There should also be enough space for movement, playing, and relaxing.
Also, check if the indoor playground has areas for group play, enabling your child to interact with others and learn from them. It should also have a play area that offers privacy for kids who love solo plays or relaxing after a game. A place for parents to relax while their kids' play is also crucial as you'll not stand all through on a scorching sun.
Storage and Display Area
A well-organized playground should also have a storage and display area. The facility should have open storage for equipment that is used most of the time. However, the delicate toys and equipment should be in closed storage where only the staff can access them.  
5.  Work within Your Budget
Allowing your child to play doesn't mean you should strain financially. This means you need to ask around to know the best indoor playground that meets your budget before taking your kids to play. But while budgeting, know that there are factors that will affect your budget. These factors include;
Location
Location and the amenities around the playground affect their charges. For example, those near town centers and in posh estates tend to charge higher than those located away from the cities.
Time
Remember that the timing also affects the charges at these facilities. For example, during the festive season or holidays, there will be more kids coming to play. The more activities and kids on the playground, the higher you'll pay. But such a time will make your kids play in a crowded space. Also, some facilities charge hourly while others have offers and discounts.
Number of Activities
Additionally, the number of activities your kid will engage in also will determine the amount you'll part with that day. So, you need to prepare adequately to avoid frustrating your kid if you can't pay for more games. Knowing the charges and your budget beforehand also prevents you from unnecessary spending.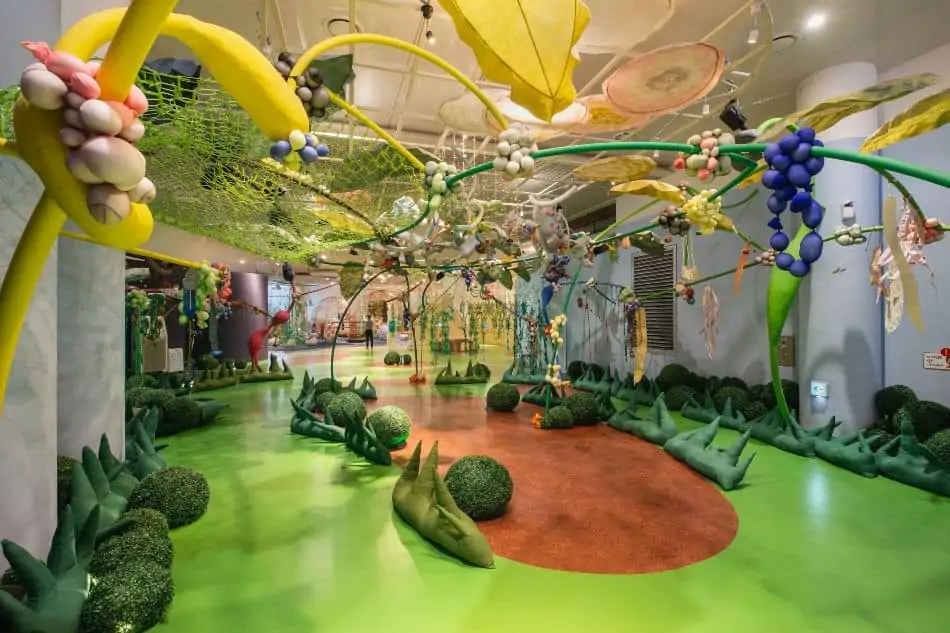 FAQS
What is a good size of an indoor playground?
A good size playground area should be spacious to prevent overcrowding. Kids need an adequate space to play and run around.
Should an indoor playground have rules?
Yes. A good playground should give rules to the kids regarding their clothing, handling equipment, and manners.
What makes an indoor playground great?
A great playground should be attractive, have several games and be kid-friendly. Don't forget about the safety of your kids.
Bottom Line
To enable your kid to enjoy playing indoor games, you need to be careful while choosing the playground to get a suitable facility.  To achieve this with ease, consider your child's safety which depends on the facility's cleanliness, hygiene and safety measures in place.
Also, factor in the location of the indoor playground, the professionalism of their staff, and your budget. With all these, your child will enjoy playing while also growing mentally and socially.