Play is a critical component of child development. Besides being a foundation for learning, it is also vital for emotional, social, physical, and intellectual development.  In fact, kids who don't get plenty of playtime tend to develop a wide range of problems into adulthood.
At the center of every play, there is playground equipment. Different manufacturers specialize in designing and delivering inclusive play equipment for both residential and commercial playgrounds.
Some structures are budget-friendly, while others are environmental-friendly and good for kids of all ages and abilities. 
Playground equipment manufacturers invest a lot of time and resources in designing, manufacturing, and installing play equipment focused on expanding your kids' horizons.
Through frequent play, they learn how to live a healthy life, socialize with their peers, and understand the environment around them. 
So, what are some of the biggest play equipment manufacturers in the world? Read on to find out.
1. Playcraft Systems
Playcraft Systems is one of the leading playground equipment manufacturers globally, specializing in designing fun and highly innovative outdoor playground equipment. The company has been in operation for more than 25 years.
Playcraft Systems prides themselves in their unparalleled dedication and attention to details. Based in Southern Oregon, U.S., the company is focused on preserving nature and manufacturing top-quality play structures using the most energy-efficient technology.
They continuously adapt, improve, and innovate different play equipment designs to meet the industry's ever-changing requirements, needs, and demands.  They are also fully dedicated to meeting the desires of all communities that use their products.
Their products are specially designed to meet the exacting needs of commercial parks, school playgrounds, and recreation centers. They also manufacture a wide range of themed play structures for individuals and communities that wish to incorporate imaginative theming into their play environment.
With a state-of-the-art clamp system, superior fit and finish, and extra-thick powder coating, the company remains focused on manufacturing exciting play structures of the finest quality and affordable price in the industry.
2. GameTime
Since 1929, GameTime has been involved in the manufacture of commercial playground equipment, custom-themed play structures, park amenities, sports equipment, playground surfacing materials, and outdoor fitness equipment.
The company believes in quality play and is focused on enriching the lives of kids and communities with spectacular custom play spaces, fitness equipment, and playground products.
GameTime products combine research with thoughtful design to create unique and long-lasting play equipment ideal for kids of all abilities.
In addition to its ability to manufacture custom play structures that reflect a home's or community's theme/heritage, the company is distinctive in its knowledge and execution of urban-tough play environments.
GameTime has been recognized as the leader in originality, creativity, and playground product innovation. The company's numerous inventions have resulted in many new ways to play and keep children engaged. 
They have also conducted thorough research on advanced safety, making their play structures the safest in the world.  Every product they manufacture is usually based on third-party research in the areas of social equality, childhood development, and increased physical activity.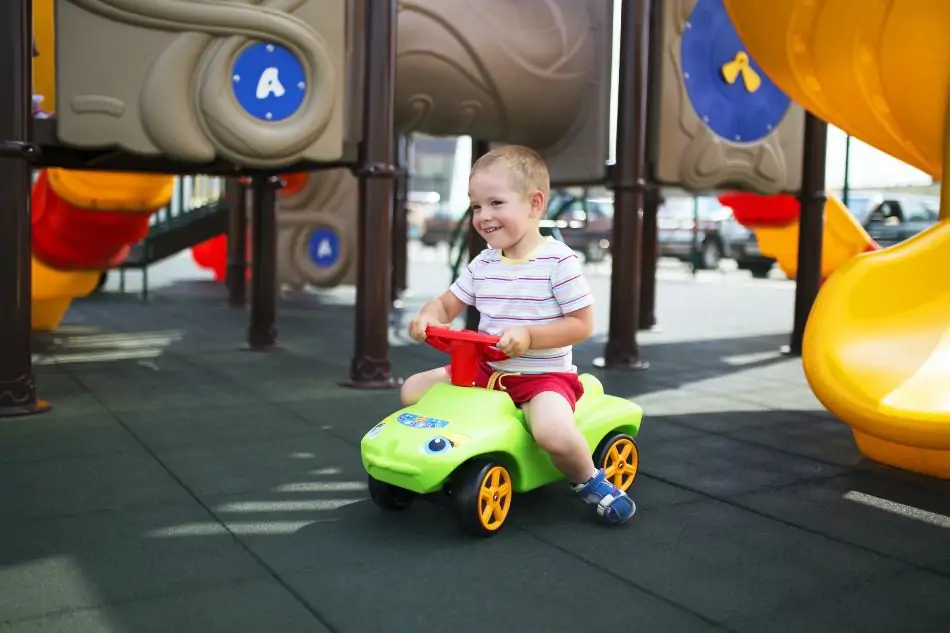 Each of their products is backed by a limited lifetime warranty to ensure you enjoy peace of mind. 
GameTime combines creativity with vast intellectual resources and an unmatched distribution network to supply the playground industry with a wide range of exciting products, innovative play environments, and programs that inspire kids' imagination, promote health, and enrich children and communities through quality play.
3. Eibe Play Limited
Based in Germany, Eibe Play Limited has been in existence for over five centuries.
The company has continuously evolved into a global and dynamic play equipment manufacturer that designs and produces highly imaginative and thought-provoking play structures.
Their product range covers three main categories namely furniture, playground, sports & toys. The company started as a small carpentry business and gradually grew into one of the most respected brands in the U.K. and across the globe.
Their manufacturing base in Rottingen is one of the most modern development and production factories for playground equipment.  The secret to their success is manufacturing high-quality play equipment that inspires imagination and transforms play spaces.
The company consistently follows its primary goal of creating play equipment supporting kids, challenging teenagers, and exciting for adults, offering great fun in physical activity.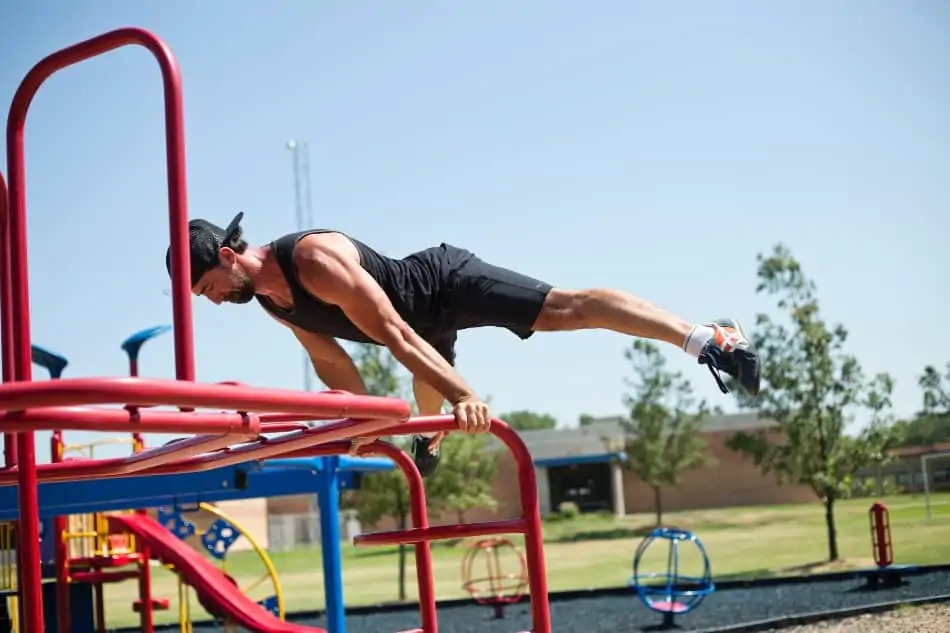 Eibe Play is owned by Tilo Eichinger, who also serves as the chairman of the German Federal Association of the Manufacturers of Play Equipment and Recreational Centers.
The company operates on four core principles that set them apart from the competition. These principles are;
Everything they do puts their clients first.
Quality, safety, and environmental understanding are at the center of their everyday operations.
They are always looking to foster the health of kids, teenagers, and adults with their playground equipment.
They continuously develop playground equipment in accordance with current standards.
4. Timberplay
Timberplay is a specialist playground equipment manufacturing company that has earned a relatively strong reputation as the creator of the "wow factor" in many outdoor spaces with proven robust play structures.
With a relatively huge product range, dedicated in-house expertise, and a knowledge-based approach to playground equipment manufacturing, the company boasts some of the best and safest play equipment in the world.
The company has worked on many play spaces across the United Kingdom, India, and the Middle East.
Working in partnership with German playground equipment manufacturer Richter Spielgerate, Timberplay presents a range of over 750 exciting play structures, all engineered for exceptional durability and performance.
Besides high-quality play structures, the company also believes that the landscape is a critical part of any successful design for play.  This is why they have an in-house team of experienced architects to help their customers create unique designs that exploit the inherent play value of their landscape.
Timberplay believes that play areas should be much more than just physical challenges. By creating unique spaces with varying experiences, they support child development and enhance every child's understanding of the world around them. This cycle plays a critical role in sharpening their social, mental, and physical skills.
The company is known for championing the creation of advanced play spaces, and their experts are always ready to come in and help their clients realize this dream. They work closely with their clients to help them gain a relatively deeper understanding of the complex world of child play.
5. Kidzlet
Kidzlet Play Structures has grown over a relatively short period to become one of the leading names in the playground equipment and rubber flooring manufacturing industry.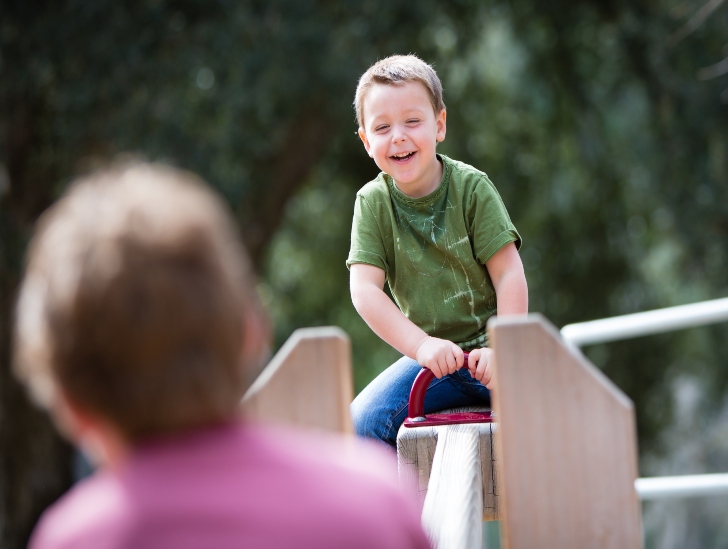 The company is based in India, and its playground equipment designs are fully backed by highly trained and experienced playground experts.  Kidzlet has never failed to establish new standards of quality for its customers.
Kidzlet has been recognized as one of India's best outdoor playground equipment manufacturers for offering top-quality products to schools, hotels, commercial parks, recreational centers, and residential homes.
The company is proud of its fully-equipped manufacturing facility based in New Delhi. The facility is backed by a team of highly trained and experienced professionals that work so hard to come up with new and innovative products.
Kidzlet has come a long way, and there is much more to offer in the future.
Some of the play structures they manufacture include a school multiplay station, outdoor multiplay set, commercial parks multiplay station, and a wide range of school playground equipment.
6. Wacky World Studios
Wacky World Studios boasts over 40 years of solid experience designing and creating some of the world's most imaginative play spaces and equipment.
The company uses wall coverings, 2D & 3D elements, multimedia, coverings, and much more to create unique play equipment. Their award-winning team of professionals can quickly transform ordinary spaces into fully immersive, extraordinary play spaces.
The company always strives to be your one-stop-shop for all of your playground needs. They deliver world-class playground solutions that will inspire and educate your children.
They specialize in designing and manufacturing 3D sculptures, game stations, check-in desks, immersive theming, slides & play features, animated murals, and theatre backdrops.
The company is based in Florida and was acquired by Playcore in 2020. This acquisition provided them with an incredible opportunity to accelerate their products, service offering and meet customer wants faster and better.
7. Wicksteed Playgrounds
Based in Kettering in North Northamptonshire, England, Wicksteed has been in the playground equipment manufacturing industry since 1918. The company specializes in manufacturing, installing, and maintaining playgrounds and playground equipment.
Wicksteed boasts of a wide range of playground equipment, safety surfacing, and sports courts in the U.K. Their play structures cater to all groups of children regardless of their age or physical abilities. They supply play equipment to schools, commercial parks, local authorities, and homeowners.
With over 100 years of solid experience, Wicksteed remains one of the oldest playground equipment manufacturers in the U.K.  Besides manufacturing, they also offer complete installation and highly trained inspection engineers to ensure your playground complies with the minimum safety standards.
All of their products come with extensive warranties to ensure you enjoy peace of mind. They also work closely with their clients to create bespoke play structures.
Summary
These are just some of the leading playground equipment manufacturers in the world.  Our list is by no means exhaustive because there are so many manufacturers all over the world.