There it stands, occupying valuable space in your backyard. We are talking about that old playset. The perfect gift from many years ago has quickly turned into something you no longer want to see in your compound. Its paint is faded, the play fixtures broken or frozen in-place and nobody in your family wants to use it any more.
We feel you and understand the pain you might be going through, seeing what took you a lot of time, effort, and money to build waste away. But it is not your fault that your kids outlived it. At least they enjoyed the moment when it mattered, and together, you created lasting memories.
If you feel stranded and don't know what to do with your old playset, we are here to help you. There are many options depending on the size and general condition of your playset.
You can refurbish it, repurpose it, sell it to another family, junk it, donate it to a local school or church or simply leave it behind if you are selling your property.
We shall discuss these options in detail in this article. So, let us get started.
1. Repurpose the Playset
Before you decide to do away with your family playset, take time to inspect its general condition.  If it is still in good shape, there are many ways you can repurpose it before you finally give it the boot.
Here are a few things you can do to upcycle your old playset and get more use out of it before you finally say goodbye to it:
 Transform your old playset into a cool study spot for your children to do homework and read
To convert the playset into a study spot, you need to replace the swings and the other play equipment with tables, seating with fun cushions, and lights.
Repurpose your swing set into a beautiful garden area
You can achieve this by removing the play equipment from the set, filling it with fertile soil, and planting your favorite flowers and shrubs around it. You can also make it extra special by stringing café lights on its frame.
Turn the old swing set frame into a raised bed garden
If you have a green thumb, consider turning the playset frame into a beautiful raised garden with a compost bin, chicken coop, and bean trellis.
Many playsets are modular
It means that you can easily add options to your set and continue to expand it even as your kid gets older.  The primary purpose of this modification is to ensure that your little one can use the set for many years.
You can also turn it into a video den
If you don't want to convert the old playset into a study spot, you can run power out to it and let your children play their video games inside the remodeled playset.
Turn it into a romance spot
Love isn't dead, and we know you are always trying out new things to keep your love life up. That old playset could rekindle your love life and offer you something different. So, instead of junking it, you could use the frame to build you and your partner a little private area just for the two of you.
If any of these options aren't feasible for you and your family and you really don't want to repurpose your old playset, think twice before you start dismantling what you have.
There are many ways to get rid of an old playset that don't involve manual labor.  You don't have to spend your time and energy hauling heavy chunks of metal, plastic and wood to the dumpsite.
2. Disassembling a Playset
If you have decided that you no longer need the playset in your backyard, you need to take time and disassemble it. Before you embark on the process, you should consider finding a friend to help you with the process.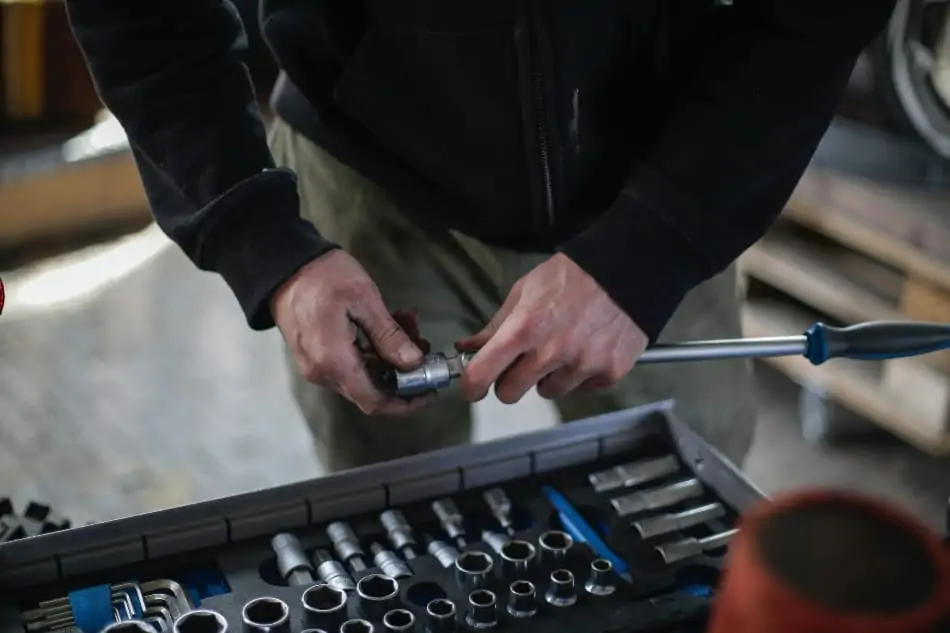 You will need the following tools to disassemble a wooden playset:
Hammer
Drill
Spray lubricant
Spray solvent for rusted or corroded metallic parts
Screwdrivers
Pliers or vise grips
Deep socket set
Adjustable wrenches
Metallic playsets are slightly lighter and can be disassembled by one individual. You will need the following tools to disassemble a metallic set:
Adjustable wrench.
Large Allen wrench.
Work gloves to protect your hands from metal shavings.
Small Allen Wrench.
Special socket wrench that came with your swing set.
Flat and Phillips head screwdrivers.
3. Getting Rid Of An Old Playset
It is also possible that you don't have the time or money needed to repurpose your old playset. Or maybe you want to use the space occupied by the playset for another purpose. In that case, your only option is to get rid of the playset as quickly as possible.
Here are some of your options when it comes to getting rid of the playset:
Free always works
By simply saying that you are giving away your old playset free of charge should attract a lot of interested parties. Select one person from the group and let them do the hard work of tearing the playset down and taking it to their preferred destination.
Give it to a family member
If you have a family member with younger children, you should consider donating the playset to him/her. This is a great way to continue your children's old playset's legacy of creating wonderful childhood memories.
While you are at it, you may also consider giving away some of your kids' old baby items if your family member's kids are around the appropriate age. If none of your family members is interested in the playset, request them to help you spread the word within their circles. Just make sure the playset you want to give away is still in good condition.
4. Refinish it
This is an excellent option for individuals who still have kids or younger family members who still want to play on the playset.
Most wooden playsets usually start to look dull and worn out after a few years of use. If yours is no longer attractive, then you should consider livening it up and keep it in good shape until your younger kids are of age.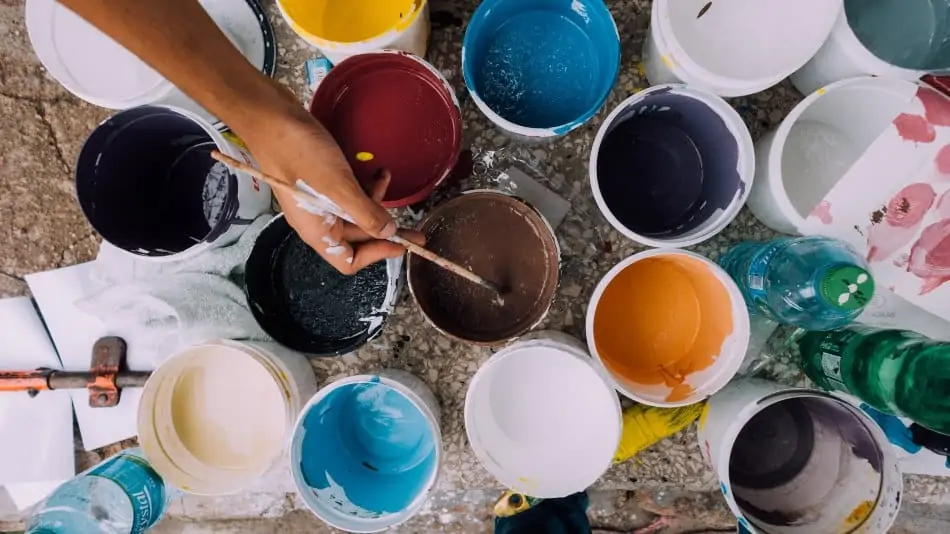 Repainting has always worked the magic but re-staining may also work. However, before you restain or repaint your playset, make sure you pressure wash it. Giving your playset a new coat of stain or paint will also increase its lifespan.
5. Donate the Old Playset to Charity
Many people always ask if they can donate their old playsets. The short answer to the question is "yes." However, you must fulfill certain conditions before you donate your old playset to charity. The main thing you need to worry about is the general condition of the playset.
If it is still in great shape, you will have no problems donating it to charity unless the charity organization you picked already has one. If the old playset isn't in excellent condition, you might want to refurbish it first so that it is safe for use.
If you want to remain anonymous while donating, there are many companies out there that will come to your home, dismantle the playset, and take it to the charity organization of your choice.
Besides charity organizations, you can also donate your old playset to a local school, orphanage, daycare center, or organizations that work with children.
6. Sell Your Old Playset
If you spent a lot of money on the playset and don't want to junk it or give it away for free, you can also try to sell it by placing an ad in classifieds. Before you put it up for sale, consider refurbishing it to attract potential buyers.
Shine it up with a good sanding and apply at least two fresh coats of vinyl paint to make it look as good as new. You should also inspect it for any damage.
Once you are fully satisfied that everything is in order, take some good photographs and post with a detailed description on social media and other marketplaces such as eBay and Craigslist.
Just keep in mind that it may take some time before potential buyers start noticing your offer. So, don't give up if you don't see responses within the first few days.
7. Let You Manufacturer Help
Lastly, you can contact your manufacturer if you feel like you have run out of options. Most of them will come to inspect and see if they can get it off your hands. Manufacturers usually have the ability to refurbish and resell old playsets or donate them to charity organizations.
Final Thoughts
It is no secret that your kids will outgrow the playset in your backyard. No matter how much you hate to see it come, it will happen. When it happens, you will be left with an old playset that you cannot use.
Fortunately, there are a lot of great opportunities to dispose of or refurbish your old playset. All you have to do is gather information, prepare your list of options and make a family decision on what route you should take.