Playsets are a significant investment for your family. In fact, it is a sure-fire way of getting your kids excited to play outside and enjoy the many benefits that outdoor play offers.  However, with the many types of playsets available, choosing the right one for your little ones can be quite challenging.
Take time to understand your kids' needs before you start shopping around for a playset. Failure to involve your children can be catastrophic because they are the primary target.
If you are looking for the best playset for your kids, you have come to the right place. We are here to help you make an informed decision by breaking down the key factors to look at when shopping for the best playset for your children.
So, let us get started.
1. Understand the Difference between Residential & Commercial Playsets
Typically, the purpose of your space should guide the type of playset you need to acquire. However, you still need to understand the key differences between a residential and commercial playset so that you acquire the right one.
Residential playsets are designed to serve small families with kids. A great playset can transform your backyard into an incredible play area where imaginations run free.
Most residential playsets are relatively smaller in size and are available in different options. Perhaps, the most common option for residential playsets is the vinyl playset which is stress and maintenance-free. 
This playset is also designed to evolve with your children and support their needs for both physical activity and stimulation as they grow older.
Commercial playsets are specifically designed for parks, stadiums, daycare centers, and schools. Most of them are made of durable vinyl to provide a safe environment for hundreds of children to play and grow with no risk of falls or injuries.
Commercial playsets are built to last for many years and won't rust, decay, or bow over time. Most of them are maintenance-free and will do just fine with a quick wash once in a while.
The only downside of commercial playsets is that they are slightly more expensive than residential playsets.
2. Playset Safety
Safety is one of the obvious things you need to pay close attention to when shopping for the best playset for your kids. So, what does safety exactly mean in this context?
A good place to start is to find a reputable and trustworthy manufacturer with a long history of making top-quality playsets that are non-toxic and backed by a long warranty.
Beyond the manufacturer, consider the method of installation and the material used. Most people prefer wooden playsets thanks to their safety, stability, and durability.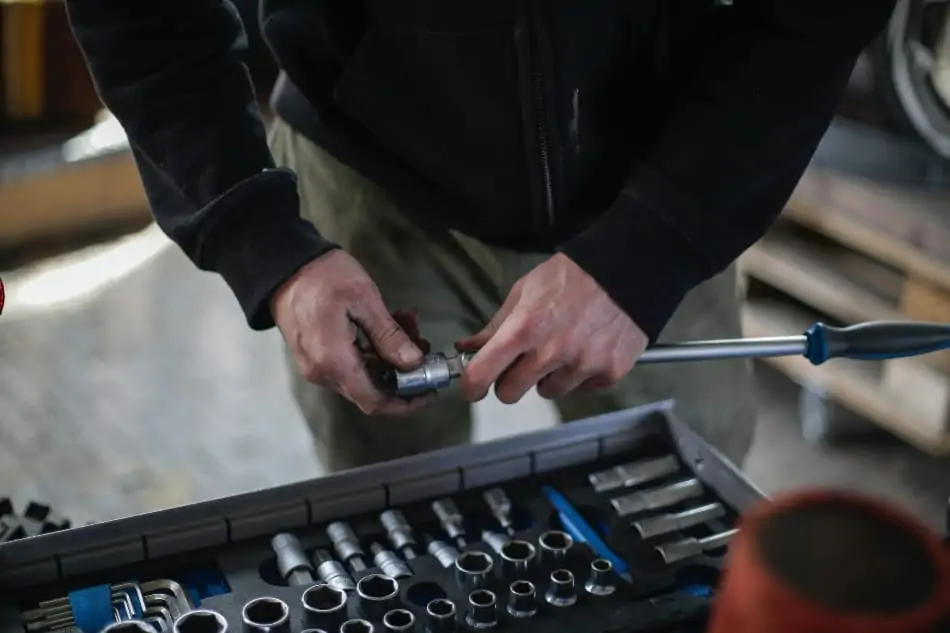 For installation, you can consider DIY or contact a professional expert for assistance. The most important thing is to ensure that all the safety boxes are checked during the installation. This will provide you with much-needed peace of mind.
Avoid DIY installation if possible because it will most likely void your warranty. Read the fine print and understand everything before you proceed with the installation.
3. Consider the Nature of Your Backyard
Carefully assess the general topography of your backyard and identify the safety zones and leveling available before you purchase a playset.
Safety zones provide your little ones with plenty of room to move down the slide, swing high on the swings, and climb up the rock wall. It also provides them with sufficient tumble room if they lose balance or trip while playing on the playset.
Generally, plan for approximately a six-inch safety zone around the perimeter of your playset. This is enough to keep your little ones safe in case of anything.
You should also ensure you have a relatively level area where you will install the playset. A level surface ensures the playset is stable and secure. 
If your backyard isn't level, consider digging one side of the playset down for leveling corrections.
4. Consider the Construction Material
Different playsets are constructed from different materials.  Some are manufactured from wood, while others are manufactured from metal or vinyl. So, should you go for a wooden, metallic, or vinyl playset? Let us find out.
Wooden playsets are the most popular because they are relatively strong and durable. They also look amazing and can be installed in almost any backyard.
Playset manufacturers use different types of wood such as cedar, vinyl-coated pine, and preserved lumber for enhanced outdoor durability. It means that this type of wood is resistant to decay and rot and can last many years if maintained properly.
Maintenance tasks for wooden playsets usually involve staining, nut and bolt check, and regular cleaning. Be sure to check your playset's user manual for a complete list of recommended maintenance instructions.
Metallic playsets are an excellent choice if you are looking for a low-maintenance option.  They are also popular for their strength and resilience to long-term play. Most of them are finished with a powder coating to prevent rusting.
However, one of the biggest downsides of metallic playset is that they can get extremely hot in summer, causing burns to your kids' skin.
The vinyl playsets are another good low-maintenance option. The word vinyl is used to mean coated wood. The vinyl coating creates a strong protective layer between the wood and the other elements.
A vinyl-coated playset offers almost the same benefits as a wooden playset. The only difference between the two is that you don't have to re-stain a vinyl-coated playset.
5. Consider Age Range
When shopping for a backyard playset, always keep the age of children who will be using it in mind.
If your kids are still too young, make sure you purchase a playset they can easily grow into as their interests change with time. Such a playset will provide you with the highest return on investment.
Some playhouses are uniquely designed to delight even the youngest kids. Such a playset will have unique features for younger kids and stronger motor skill elements such as rock walls, cargo nets, and trapeze bars for older children.
While there are guidelines to help you find the safest playset for your little ones, it is your responsibility to understand your children's needs and find something suitable for them.
Take time to understand their abilities and interests and involve them in the entire journey unless they are too young to offer anything sensible.
6. Choose a Playset That Will Grow With Your Children
You can always get the most out of your playset if it comes with a wide range of accessories and add-ons. As your kids grow, the accessories and add-ons can help you transform the playset to help them further develop their motor skills.
Be sure to choose a playset with multiple towers of varying heights that will continuously provide safety and stimulation as your kids get older.
As your young ones grow from toddlers to kindergarten age, consider switching out the infant swings, ground-level playhouses, and open slides for exciting options like tower-level playhouses, and enclosed slides.
Fortunately, many manufacturers offer interchangeable activity options to keep your children excited even as they grow older.
7. Budget
The truth is that playsets can be quite expensive. But it might be helpful if you think of your playset as a long-term investment that will serve your kids for many years to come.
Nonetheless, you still need to balance the cost of the playset against your other needs and wants. As long as you can strike the right balance between the two, everything else becomes quite easy to decide.
Evaluate the benefits that your kids will enjoy from the playset and keep in mind that childhood is too short to deny your little ones what they want to create memories they will cherish forever.
By installing a playset in your backyard, you are playing a critical role in building their bank of memories that will serve them as they grow older.
Don't think a playset is a luxury because high-quality playsets have a good resale value or could even be passed to your grandchildren.  When you analyze all these factors, you will realize that a playset is a worthy investment.
8. Playset Features
Not all playsets are the same. Different playsets come with different features and add-ons for play activities. Some manufacturers offer a wide range of exciting add-ons to create a unique, custom design.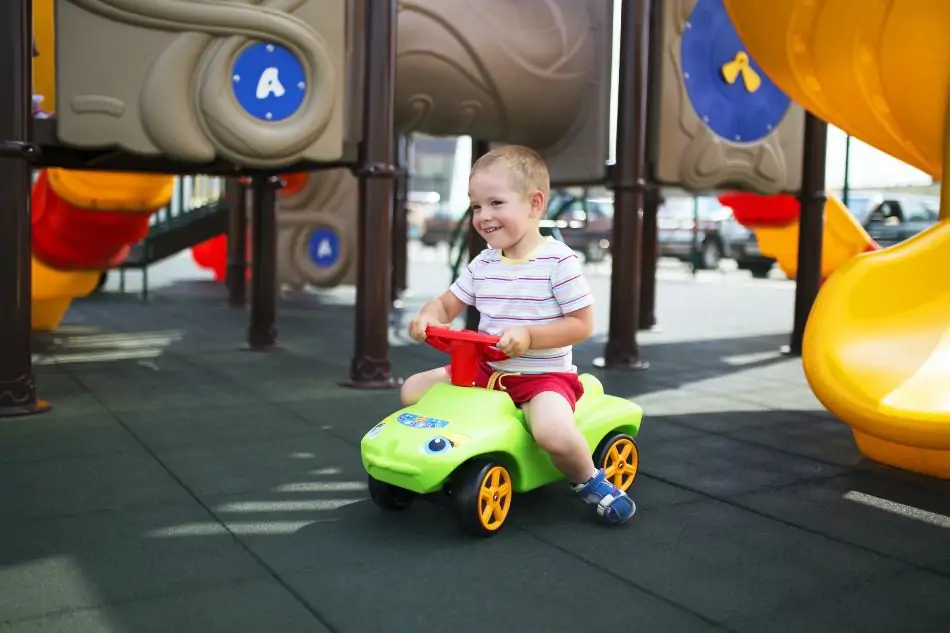 Some of the typical playset features and add-ons that you should pay attention to include;
Rock walls.
Telescopes.
Slides.
Climbing ropes.
Multiple levels with play decks.
Gym rings.
Fort or clubhouse spaces.
Swing sets.
Snack windows and seating.
Trapeze bars.
Monkey bars.
Sandboxes.
A good playset will have most of these features to keep your children entertained for many hours. In fact, some of these features will make you want to go out and join your kids in play.
Summary
Now that you know how to choose the best playset for your kids, it is time to step out and start shopping for one.  Identify a reliable and trusted manufacturer and request to see what they have got.
Assess the different options against your kids' interests and see if they fit your budget. Within no time, you will have a perfect playset that your family will enjoy for many years.