When choosing equipment for your playground, you want to make sure you are choosing things that will be most liked by everyone. This way, you know that no matter who comes to your playground, you will be able to provide them with a place to participate and enjoy the park.
A great way to make sure you do that is to fill your playground with the most popular equipment. There are a few categories you need to make sure you include in your playground.
All-inclusive Play Equipment
Areas for Older Kids
Unique Equipment
While every kid is different, and they always desire different things at the playground, you are sure to capture their interest by including these categories. Allowing your park to be a place that can be interesting in 4 different ways, or more means that you have a wider variety of children that will enjoy your park to the best of their ability.
At-home Playground Sets
When choosing an at-home playground for your kids, you want to make sure there is enough for them to do so that they won't become bored, you want it to last a while, but obviously you want to stay within your budget. While it can be difficult sometimes to navigate all of the choices, you will most likely be able to find something that is a perfect fit for your family that combines everything you desire.
The most popular options for an at-home playground are going to include:
Swings
Climbing Options
A playground that is suitable for a wide age-range
Big enough to grow with your family
Including all of these things will give you the best options and long-term solutions for your at-home playground. Here are some at-home playgrounds that match all, or almost all on this list. You may not need all of these checked off. However, this will give you a good place to start on your research for your perfect fit.
The great thing about shopping for an at-home playground is that you get to make all the choices considering:
Inclusiveness
Variety
Sensory involvement
Price
This allows you to build a place that you are most comfortable with for your kids to play and grow.  This can also be a place that you give your kids the ability to have an independent play to strengthen their independence and ability to entertain themselves or get along with siblings and other children.
Commercial Playground Equipment
Commercial playground equipment is a bit easier to manage and piece together. Having a larger area, and usually more funds allow for an easier time including everything that you will need.
All-inclusive Equipment
When you are providing a public area for kids of all ages to enjoy, you have to be mindful about the kids that cannot run and play as much, or the same as other children. There is equipment specifically made for children with disabilities that prohibit them from using your typical playground equipment.  This equipment allows them to enjoy the park while staying safe and not feeling left out.
When looking at how to build a playground that can be all-inclusive, you have to be mindful of the many different issues that can present themselves when you involve a disabled child. You need to accommodate for:
Lack of body control
Sensory Disorders
Colorblindness
Autism
It is very possible to accommodate all of these issues is with just a few additions.
Wheelchairs
Having ample space in between playground equipment for wheelchairs to pass through is key to making your playground an all-inclusive place. If you can provide room for wheelchairs to be fully immersed, you can include children that would otherwise be left out.
You also need to allow ramps to start at the ground floor, that attaches to the equipment in such a way that they can be involved in going over bridges and "climbing" to a degree. While this can prove more difficult, there are companies that actually provide the entire playground specifically made to be all-inclusive. Landscape Structures is a company that has installed several all-inclusive playgrounds in a wide variety of areas. They can fit you with what you need and what they think will work best for the space you have.
By going with a company that exclusively focuses on playgrounds being all-inclusive, you will have a more unique, and a wider variety of equipment pieces that other playgrounds around you likely won't contain. This gives your park the ability to be such a safe and fun place for those kids who often feel left out, and you can greatly impact an entire community by creating such a space as this one.
However, if you are simply looking for pieces of equipment to add to your existing playground, here is a list of items that can move your playground into the ability to include those kids who need a little extra help.
| | |
| --- | --- |
| Equipment | What It Adds |
| Wheelchair Ramp | Allows wheelchairs to get access to parts of the park that may be at different height levels. |
| Molded Swingset with Extra Hold Harness | This gives the opportunity for children who have a hard time controlling their body to be able to swing without injuring themselves or falling |
| Wheelchair Swing | Allows kids to swing without needing to get out of their wheelchairGives them the ability to get on, and hoist themselves up without the help of another person |
| Wheelchair Accessible Merry-go-round | This allows those kids who are in a wheelchair to be included in spinning toys that would otherwise be unsafe |
Climbing Equipment
Whether you include climbing equipment or not, children will find something to climb on because it is in their nature. Therefore, it is better to include equipment that gives them a secured safe area to climb, rather than climbing on an area that can cause dangerous injuries. Climbing equipment, in general, can be very popular, however, there are certain ones that kids seem to like more than others.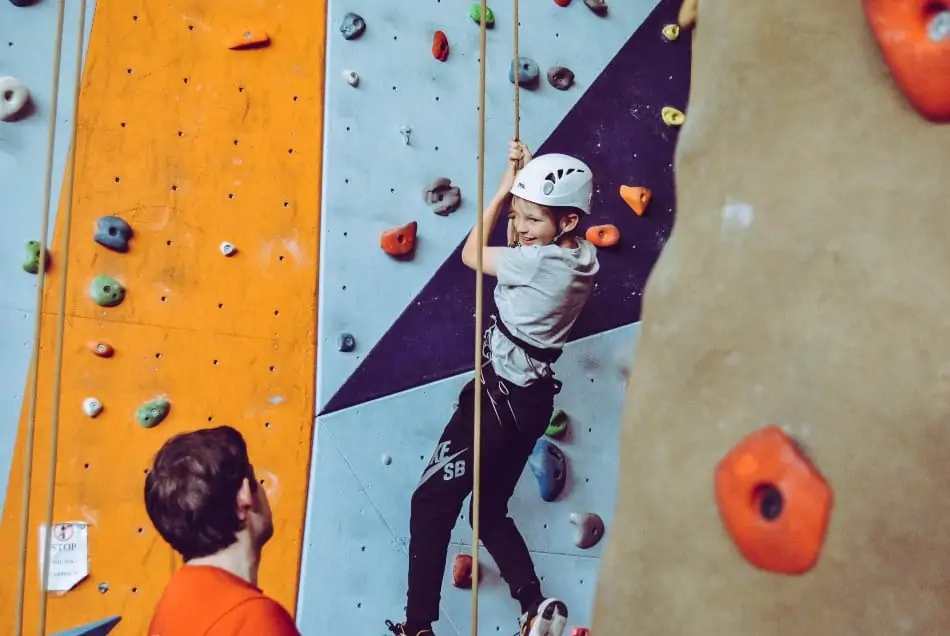 It is usually a good idea to include several different types of climbing structures throughout different areas of your park so that a few things can happen:
There stands a greater chance of kids finding an area to climb on that is not overcrowded
Kids find something that they can climb on without feeling overwhelmed or being scared
This gives toddlers the chance to climb on things that won't hurt themselves without feeling like they are being left out
Once again, simply adding different small pieces to your park will increase the inclusivity of it and only make a positive impact on the community.
Areas For Older Kids
Once kids hit a certain age, they start believing they are too cool to play on your typical playground equipment. Most teenagers just want to sit around and talk with their friends, or uses the swings as hang-out places.
One of the best things you can do for your community is to provide a place for teenagers to be able to sit, in a public park, and hang-out together safety. There are a large number of equipment pieces that are specifically made just for that purpose, and teenagers won't feel like they are being looked at as kids while they are also in a park.
Now, you can make any combination of benches and covered areas a great place for teenagers to hang out. Most teenagers will want to be far enough away from the kids and equipment, but close enough that they are still a safe distance from their guardians or siblings they are there with. If you create a place where a bunch of teenagers can hang out together, comfortably, they will.
Unique Equipment
If you want your playground to stand out from others, or just draw some more attention to it, there are a wide variety of options you can choose from when looking at unique playground equipment.
This can range from themed pieces to equipment that does something no one has ever seen before. Equipment like this can easily become the most popular part of your park and be the driving force as to why people enjoy your playground over others.
Unique Equipment is anything from a 4-way see-saw, to a 3-story slide that you have to climb up a bunch of different things to get too. It all depends on how you want your playground to look, and what elements you would like to include.
Classic Playground Equipment
You want to make sure your playground has enough new pieces to attract kids who have seen it all, while also including those classic things that give nostalgic feelings to those older kids, or parents attending your park. A few classic pieces of equipment that you can include are:
This can add enough old-school options to your playground to make parents and older-aged kids feel at home. These pieces may also end up feeling brand new to some ages, so you will span several generations and receive different opinions from all.
Thankfully, you can't seem to go wrong with classic playground equipment. Anything that is loved by one generation will usually circle back around at some point for another generation to "discover" all over again. This is the great thing about playground equipment, even if it seems old to one generation, the kids who have never seen it or used it will think it is a shiny new toy.
Items that Are Not Structures
When you look at playgrounds, there are usually a few items that are not there to climb, ride, or slide on.  There are parts of the playground that add a sensory element to it.  This can be a simple sandbox, or an entire area of magnetic games, or even an entire section that uses recycled material to make instruments the kids can play.
You can't go wrong with adding sections that aren't for kids to run around on. This allows the kids to have somewhere to calm down or chill out if they become too heated or over-stimulated.
Another good item to include is sliding puzzles or one-on-one games that have nonremovable pieces. This brings the critical thinking element to your playground, while also giving kids the ability to play games with their parents, friends, or strangers. Small toys like this come and go in popularity depending on the time of year and how much kids have been able to get outside, however, they are commonly used enough that it is important to include them.
Large Group Equipment
You can find equipment that is made to be used by large groups of kids all at one time. Usually, these are pieces of equipment like:
Merry-go rounds
Climbing Equipment
Any Spinning toys
Any equipment that needs two or more people to make it effective
Adding equipment to your playground that requires kids to work together adds such a level of social interaction to your park that may not happen organically. When you place something in a park that requires kids to have the help of others, you are allowing friendships to be made that will cross-racial, social, and religious boundaries that may never have been something the kids did themselves.
Allowing your park to become a place of such an inclusive, friendship building area, means you have more cooperation in the community and you are teaching the kids at a very young age that just because someone looks, talks, or believes differently than them, does not mean they can not help achieve each other's goals. T
his is a great lesson to teach, and for kids to learn it themselves, it will stick with them longer, and impact the community in a greater way.
Most Popular Equipment for Safety
While accidents can happen on almost any surface or equipment, there are a few parts of a playground that are enjoyed by parents for their safety aspect more than their "fun" aspect. This gives parents the peace of mind that their kids won't be at too much risk for injuries or falling issues.
Low to The Ground Equipment
Any part of a playground that is lower to the ground is always going to be a bit safer than the other parts. Look into things like:
small slides
ground-floor items that are not structures
Structures that have guardrails or barriers to keep kids from falling
Equipment for toddlers that allows exploration without much risk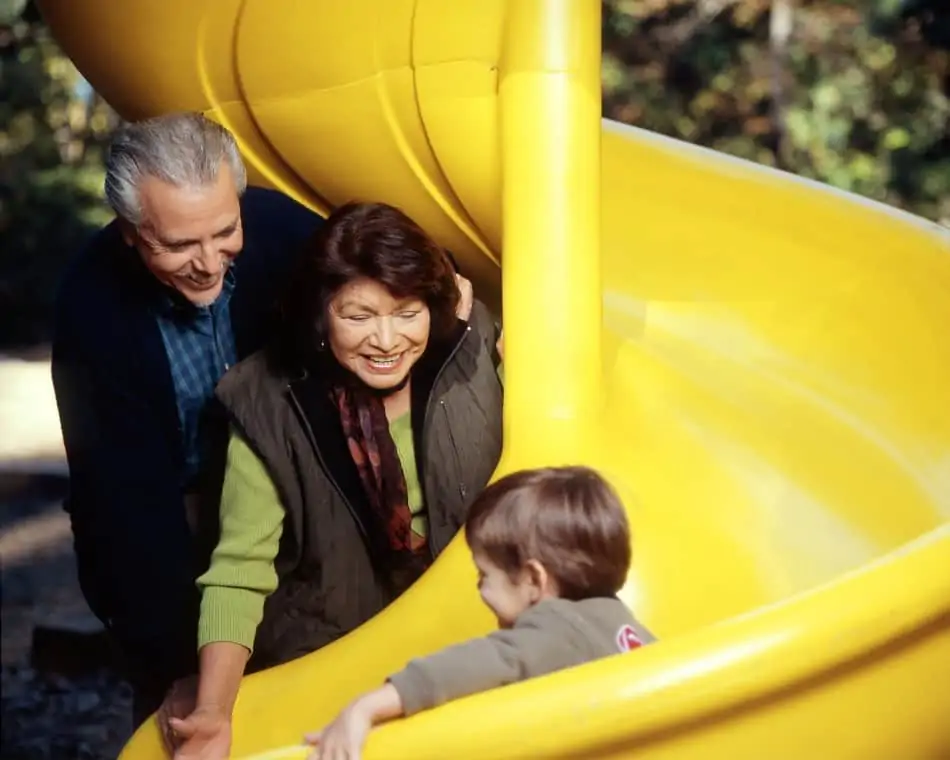 Allowing your park to have these different pieces will bring a sense of peace to parents about the safety of their child, and allow them to put their kid on only the equipment they deem the "safest".
Can You Have It All?
When you start to build your playground, it may seem like you need to have all of the perfect pieces and favorite nostalgic things that will make your park "perfect". However, rest assured that even if you do not have all of the perfect pieces, and even if not every child can be included, it does not mean that your park is not great.
You will still impact children with a small park versus a big park. You will still be able to positively impact communities and the physical activity of kids in your community no matter how small, or bug your park ends up being.
Unfortunately, you cannot have it all. You will not be able to build a park that includes every single thing you could ever need in a park. There will always be the one parent who needs something to be safer or the one kid who needs things to be a bit more inclusive. This is not something you can adjust everything for.
However, you can plan a park with the right intentions to include anyone and everyone that you possibly can, while also creating a safe secure place for kids to learn, run, jump, and climb. That is the most important part of a park. Creating a safe place for kids to be kids.
Final Thoughts
Building a park, it is important that you create a place where people can come to enjoy outside time safety, while also giving kids a place to learn, explore, and be kids. Including favorite parks, equipment is just one way to go about creating an atmosphere where people feel included.
Now, equipment that is favorited may be different depending on where you live, but one thing remains the same throughout parks and playgrounds everywhere. People want to feel included and able to relate when they visit a park or a playground. Classic equipment invokes nostalgia, and new equipment gives excitement, both of which are a great recipe for a great park.