As an Amazon Associate I earn from qualifying purchases.
A playset is a significant investment for your entire family. It offers your kids endless active play opportunities that bring a wide range of health benefits. A backyard playset also increases the value of your home or outdoor business.
Therefore, it is crucial to ensure your playset is well-maintained and good looking. Most playset manufacturers include a recommended maintenance list in their instruction manual, and it is crucial to follow these suggestions.
Proper maintenance is not only good for the aesthetic appeal but also prolongs the lifespan of your structure. So, what are some of the things you need to do to ensure your playset remains in excellent condition?
Read on to discover some of the best playset maintenance tips.
Why Is Playset Maintenance Important?
Before we start to discuss the specific things you need to do to maintain your playset, let us highlight some of the reasons why playset maintenance is essential. 
Below are some of the reasons why regular playset maintenance is critical;
1. Early problem detection
With time, your playset may develop some damage. If you fail to take care of the damage on time, minor issues may escalate into major problems that will cost you a lot of money to resolve.
Regular maintenance provides you with an excellent opportunity to spot any issues early and address them before becoming major issues. Early detection and fixation helps to preserve your investment and protect your children.
2. Improve appearance
Regular cleaning, re-staining and other routine maintenance tasks help to keep your playset looking at its best. You will be proud to have the playset in your home when it continues to look new and attractive.
3. Prevents injury
When you take care of your playset, you minimize the risk of injuries. You catch issues early and fix them before they become significant problems. It means that you can have peace of mind letting your children play on the equipment.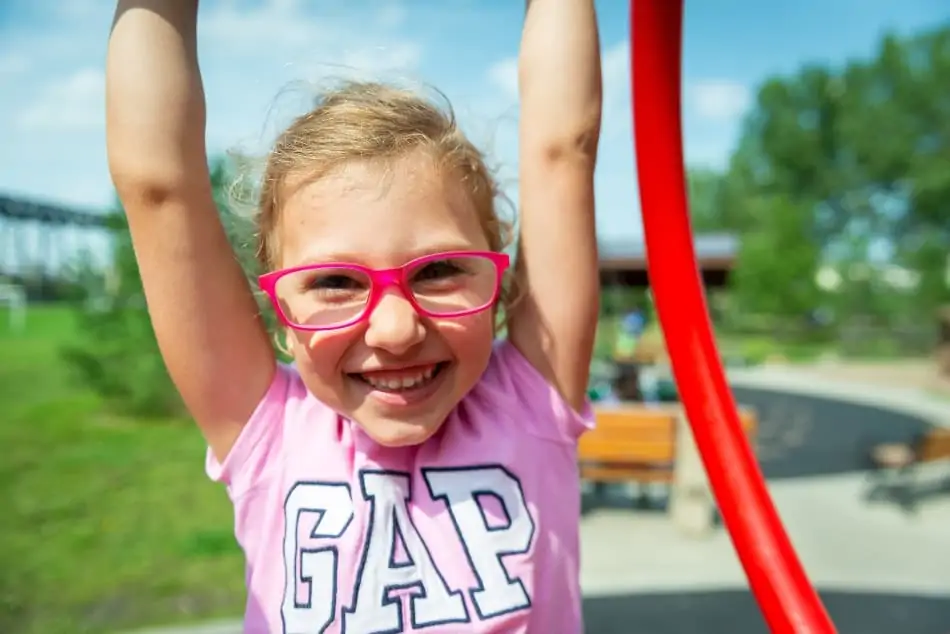 Ways To Maintain Your Playset
Below are some of the critical things you can do to keep your playset clean, safe, and looking good for many years.
1. Conduct regular inspections
Regular inspections are essential to the safety and longevity of your playset. Take time to inspect every component and ensure it is in great shape.
If you stay in a region with favorable weather elements that allow your children to use the playset all year round, then you should consider conducting an inspection every month.
If you don't use your playset during winter, consider inspecting it in the spring just before your kids start using it. You should schedule at least two other inspections before the end of the season.
Although some regular maintenance fixes will be obvious, you need to look at other components such as plastic components, swing chains, and small hardware.
Before the start of the playing season, inspect all bolts, nuts, and screws to ensure none of them is broken off or sticking out precariously.  You should also tighten all bolts and nuts if they are loose.
Inspect all plastic components for cracks, while metallic parts should be inspected for rust. 
Consider lubricating metallic parts with oil to keep them moving smoothly. If you notice some parts are beginning to rust or crack, replace them immediately to avoid injuries.
Inspect all wooden components for cracking and splinters. You can quickly fix splinters by sanding the pieces. For cracked or rotting parts, you may be forced to replace them immediately.
2. Stain and seal the wood
Most playsets are made of wood because it is a durable material. Some types of wood, such as Pacific cedar, can resist damage from pests, fungus and other forms of damage.
However, it is always good to inspect the playset and seal any openings you identify.
Sealing provides an extra layer of protection that is good for your kids. The sealant is even more important if you stay in a region that experiences harsh weather conditions that can cause faster deterioration of your playset.
Staining is a great option if you want to change the overall look of your playset and provide a little more protection.  Although some playsets come when they are already stained, you may need to freshen up the stain periodically.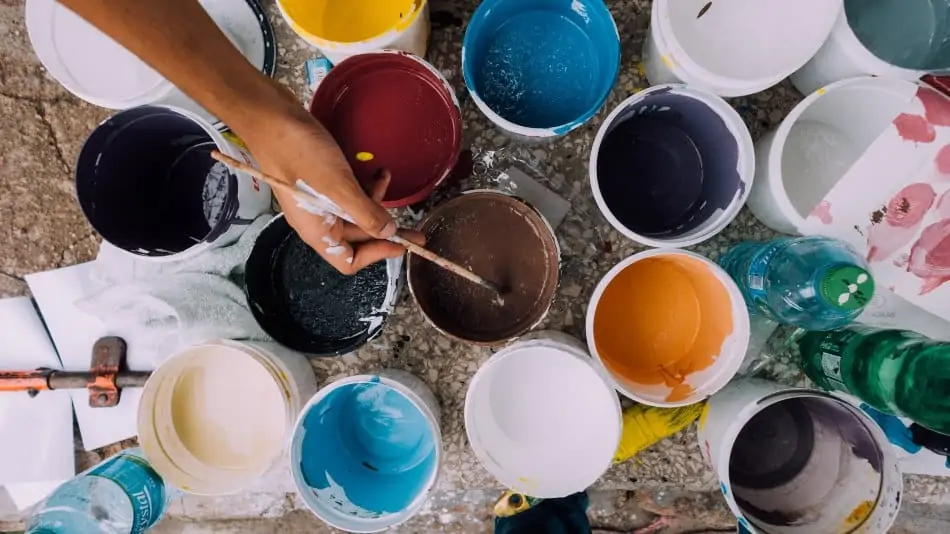 If you are re-staining your playset to make it appear new, ensure you use a color that matches your wood's natural hue. Consider re-staining the playset every two or three years. If you live in an area that experiences prolonged months of damp/cool weather, you can wait a little bit longer.
When re-staining, start at the top. This method allows you to clean up any drips as you move downwards. Avoid staining the plastic and metallic components.
Sealants are different from strainers because they provide an extra layer of protection without changing the color of your wooden parts. Typically, you are required to apply a sealant every one or two years, depending on the environment.
Some sealants are specially formulated to protect wooden parts from UV rays, making your playset last longer. Keep in mind that strong sun rays dry out the wood, causing cracking and other damage.
3. Keep It Clean
One of the best ways to maintain your playset is to clean it regularly. You can easily accomplish this using clean water and mild soap.
You may also need a water hose or a pressure washer to rinse away stains and debris that may be stuck on it. Be sure to sweep off leaves, dirt, and debris before you start spraying water.
If your playset features high-touch areas such as ropes, handlebars, and swing chains, it is good to include a playground sanitizer in your regular cleaning routine. This will play a critical role in keeping everyone safe.
4. Adhere to weight recommendations
Every playset comes with weight recommendations for each component from the manufacturer. Although your playset may seem extremely strong and durable, it is crucial to follow the weight recommendations.
Adhering to weight recommendations will not only keep your kids safe while they play but also allow the individual components to last long without cracking.
The play platform will have a varying weight limit depending on its size.  Some manufacturers set the limit by the number of bodies, while others set it by actual weight.
Make sure you read your playset manual to determine the weight limit for the different components alongside the age limits.
5. Remove detachable parts before winter
Most playsets are designed to withstand harsh weather elements, but extremely cold winters can cause extensive damage to some components. Cold temperatures make some of the materials brittle and highly susceptible to breakage.
Therefore, if you live in a region that experiences freezing temperatures during winter and your kids won't be using the playset during this time, consider removing detachable parts before the cold season kicks in.
Some of the detachable parts you can remove and store in a secure place include rope ladders, swing belts, trapeze bars, canopies, and gliders.
Store these components in a safe place such as your basement, car shed, or garage. Even though some garages and car sheds get extremely cold during winter, the components will still be well protected from snow and ice falling outdoors.
If you cannot disassemble the detachable parts and store them away, consider covering the entire playset. Use a tarp to cover the entire playset for the winter months.
Attach the tarp using bungee cords, ropes, or any other fastener to prevent it from being blown away by strong winds.
Covering the entire playset is a better option because it protects everything, including the parts that can't be moved. The covering also protects your sealant and stain, so you don't have to do re-staining or re-sealing as often.
6. Re-mulch the area
The protective surface you have below your playset matters because it is a safety feature. Natural grass or dirt isn't safe enough in case your kid falls.
Typically, you need a playground surfacing material with excellent shock-absorbing properties to reduce the severity of injuries.
One of the best options to have under your playset is mulch because it is relatively inexpensive and easily available. Ensure the mulch is at least 12 inches deep if your playset is not more than eight feet tall.
You should also ensure it remains loose and not compacted.  Regular inspection and re-mulching are necessary to guarantee safety. Check the depth of your mulch at least once every year and add more of it if needed.
Summary
While a playset looks excellent in your backyard and offers your little ones countless play opportunities, it requires regular maintenance to preserve its integrity and durability. Without proper maintenance, it could become a significant safety hazard to you and your family.
Performing routine maintenance ensures your children have a safe place to play for many years.  Commit yourself to maintaining your playset, and everything will be perfectly well.
Make sure it is cleaned, re-stained, regularly inspected, and protected from harsh weather elements.  Involve the entire family in the maintenance process and let everyone know what is expected of them.
Amazon and the Amazon logo are trademarks of Amazon.com, Inc, or its affiliates.