Is building a playground your dream come true? Well, you should consider doing it yourself.
Building your playground is a perfect way to get it personalized, stick to your budget, and get yourself some exercise. You can choose the rights and materials at your disposal to make it cheap, fun, and interesting. Doing it yourself is also an excellent way to involve the kids.
This article discusses why you should DIY your dream playground, tips for doing it, and things you need to avoid when building the playground. Let's get started!
Get It Personalized
DIY playgrounds are very personalized, and the possibilities for creating a unique design and layout are endless. You can create whatever your imagination comes up with. If this is not one of the most exciting reasons, we've heard so far. DIY'ing your dream playground has never been more fun than nowadays, thanks to how accessible and affordable certain materials have become that can be used to create a custom playground.
You Can Afford It
A large part of the fun in building your playground is choosing from an endless list of materials, but this also means you need to have a budget for it. While we understand if this might make DIY'ing a playground a bit more difficult, you should know that there are tons of affordable materials and tools available to make this much easier for you nowadays.
If you look around your yard or property, the chances are high that there is a lot of wood lying around. If it's not been used in many years, now would be the perfect time to put it to good use. Wood is one of the most affordable materials available, not to mention how easy it is to work with.
You Choose Your Own Resources
One greater thing about creating your own playground is that you can choose the resources you'll use for it. For example, if you want to create a rustic-looking play area for your children, wood and gravel would make the perfect combination as they work hand in hand. Make sure to read our article with ten cheap materials everyone should have in their backyard, where you'll find more ideas like this.
You Know What Your Kids Want
If you're building a private playground, you may not know what is trending and the best playground equipment to go for. But if you build it yourself, you can stay informed with your kids' opinions on what they want in their new play area. You will know their preferences, whether it's a slide or a swing, and you may even be able to spend a little more on higher-quality pieces that will last longer.
Getting your kids to participate in the project will also be a lot of fun. Instead of just telling you what they want, they can get involved and help you build the play area themselves. This can be one of a kind experience for your kids that they will leave to remember.
Save Money
Let's face it – if we're building a private playground, our main concern is to save as much money as possible. And you can save thousands of dollars by choosing to DIY your playground instead of hiring someone to do it for you. So if you want to get the most out of your money, why not build your dream playground?
And when compared with getting an already assembled play area delivered and installed, this is a lot less expensive than buying one online and getting it shipped to your home. Plus, the cheaper the price of materials, the easier it will be to build your dream playground on a budget.
You Might Find It More Interesting
Although we wish we could say that assembling a custom play area is just as much fun as using one, the truth is that most people find building it to be more exciting. It's an excellent experience for the whole family, and you might even find that you're better at assembling playground equipment or creating other structures than your kids are.
In fact, you might be surprised at how excited your kids become after being asked for their ideas on what they want in a new play area. They will instantly get more involved, offer their opinion on the best materials to use, and even help build it.
Tips to Building Your Dream Playground
Choose a Perfect Area
Finding the perfect area for your children's play area to be built is very important. You will want an area that is flat and doesn't have too much sun or shade, although there are some trees you can use as part of the structure. Other than these considerations, make sure it isn't too far from your house so you can keep a check on your kids when they play.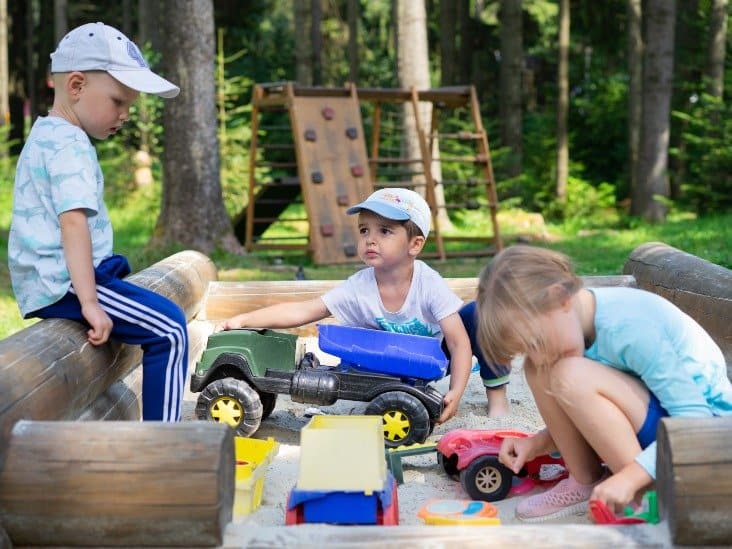 Safety First When Picking Materials
Some materials are more hazardous than others. You should always consider the safety of your children before choosing building materials to use in their swing set or other structures. You will want durable and strong pieces to sustain large amounts of weight without breaking apart. Also, choose ones that won't cause injuries to your kids if they fall or bump into them.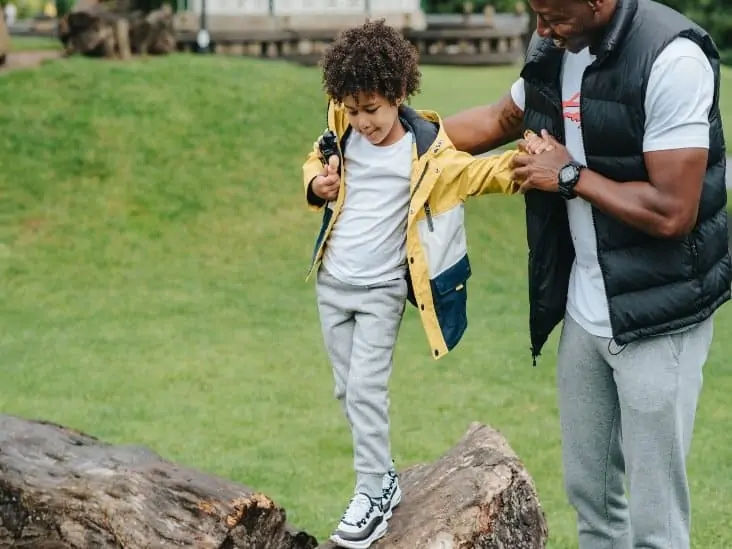 Check for Quality
Before you buy the materials, make sure you check for quality and durability. If something doesn't feel right, leave it behind. This is why it's always better to get the children involved because they know what would go best in their play area. If it's a swing, they would know if the material should be soft or hard and easy to clean.
Use Your Imagination
You can get creative when building your own playground, but the best way is to use what you have. For example, you could use old tires or large containers as part of your structure so that whatever you build has a purpose.
Get the Kids Involved in Building It
The kids would be more excited if they helped with the building process. This means they will be more involved and excited about their new playground, which will also help them become more confident. The custom play area you build will also suit them better than trying to imagine what they would like best.
Don't Forget Safety Gears
When your kids are playing on the equipment, it's always best to ensure they have the right safety gear for their own protection. This includes a helmet, knee pads, and elbow pads, along with other gear that can protect them from any injuries. It's also a good idea to plan where you will place the first aid kit in an emergency.
Stay Informed About Safety Regulations
If you are building the playground yourself, it's best to stay informed about what safety regulations exist in your area. Some areas don't allow climbers and slides that are taller than a certain height because of the dangers they pose. But this is usually when they are installed by someone else who doesn't know how to do it properly. These rules are usually set in place to protect the children, so always keep them in mind.
Things to Avoid When Building Your Own Playground
While building your own playground is fun, you don't want to make any mistakes in the process. Here are some of the things you should avoid when building your own playground.
Don't Set It Too High
If you're going to set the playground too high, ensure you have all the safety measures in place. For this reason, it is always better to get the kids involved in creating their own customized play area. If your children are too small, make sure you don't set it up too high as they might not be able to reach them otherwise.
Don't Overload It
The playground equipment should never be overloaded with too many weights. If it does, the general structure might collapse. Applying too much pressure on a tree or other fixtures can also lead to damage and fractures. This is why you should always keep an eye out for signs like these.
Never Forget to Set Ground Rules
No playground will be complete without ground rules, and this is even more important when you build your own playground. Make sure that the rules you set are very clear and explained to everyone who uses it. The rules can be not playing too rough or on the equipment before it's ready to be used. This is so accidents can be avoided and injuries minimized.
Summary
Building your own playground is a fun and exciting project that allows you to connect with your kids while giving them something they will love. If you have the time and the drive to do it, you'll appreciate how much it benefits you and your kids in the end.
With these simple tips and tricks, you can build an awesome play area that your whole family will enjoy.