If you want to build an outdoor playground to help children make lifelong memories, you might be wondering where to begin. Budgeting is a crucial starting point to make your community, school, or personal playground dreams come true.
Playground budget depends on how many children you expect will play at the same time. The general rule is to budget $1,000 per child. This means if 25 children will be playing at once, the budget would be $25,000. This can range from $8,000 to $50,000.
Although that is a very general rule of thumb, there are other factors to consider when starting a playground budget. Things such as: equipment, surfacing, site amenities, installation, and freight costs. It may sound a little overwhelming at first, but these elements can be phased-in and budgeted for in the future as well. If you want to help local kids keep playing on, keep reading on to find out more.
Equipment
What's a playground without anything to play on?
Just a piece of land.
Equipment is the biggest part of what makes a playground so much fun. It has to be inviting for children to want to explore on it and exciting for them to keep wanting to come back.
Equipment is the biggest part of the total cost of a playground. It will be around 60 percent of your total cost.
Again, what is a playground without anything to explore, swing, or slide on?
Of course, this is the biggest portion of your cost because it's the most important thing!
Let's say you're budgeting for 50 kids to be playing on your playground at one time, so of your $50,000 budget, approximately $30,000 of that would go to playground equipment.
Most of the time the shipping and handling will be included when you buy from a company, but we'll get to that a little later.
The playground equipment you might remember from your childhood may have different names or has been redesigned completely to accommodate all children. What you may know as monkey bars are now called overhead climbers and there's way more than the basic swing you swung on.
The one thing that hasn't changed from playgrounds of the past to the ones of the present is how they help children:
Develop new skills
Expand their imaginations
Learn how to get along with others
When considering choosing which equipment to purchase, it's better to pay a little more upfront than to buy anything that is cheap and will break soon after.
Many times, plastic is a top choice because it is long-lasting and durable. There are other options you can choose, like wood, but it requires more upkeep and budgeting in the long run.
As with all things, you get what you pay for.
Other factors that with impact your equipment cost is the age-range of the children you want to serve and choosing accessible and inclusive equipment.
Obviously, a toddler will not be able to play on the same types of swings, ladders, and playsets as an older child.
If you are building a community playground, it may be best to build multiple areas for different ages of children.
Three age groups that most likely will use the playground are:
6-23 months
2-5 years
5-12 years
For safety purposes, it's a great idea to section off the playground so these different ages can find equipment they can play on without getting hurt.
Also, these different age groups have different ability levels. When they are playing with age appropriate playsets, they will be able to engage longer with the equipment, and you'll see a huge difference in how many families and children will revisit.
A dream playground should also include children of all different backgrounds and ability levels.
To help make your playground more inclusive, there are play structures with accessible features. They can have:
Ramps, for children with wheelchairs
Wider walkways too.
There are swings that have backs on them.
Swings for children who have wheelchairs too.
Others allow parents to have space on the playground to help their child interact with certain equipment.
Another type of play you may see is individual play areas.
These might be ground level or easy to reach for all children.
Yes, playgrounds are social places for kids, but having individual games or areas, also lets children share, and gives them space when they need it.
Making a playground that is completely accessible to all ages and ability levels is more expensive, but definitely worth it.
You may also want to look into a custom playground with an overarching theme.
This way all the children you know that are going to use the playground are being served.
By having a theme, you may also be able to help tell the kids a story that they grow up learning more about. A custom playground is a great option, but will definitely be more expensive than standard playgrounds.
Site Amenities
Now that you've picked the perfect play equipment and made sure it's accessible and appropriate for all ages, you're ready to dive into getting the site ready.
Wait!
You're forgetting something important that will cost you some money too.
Site amenities are the areas or features the public will use that is really the glue that holds the playground together.
As a parent, one important thing that all playgrounds have is a place for caring adults to watch their child. Benches, picnic tables, or other areas for parents and families to gather is only one amenity you should think about for your playground.
Another huge item you need for your playgrounds are trash cans.
You don't want your playground to have trash all over the ground, so it's important there are places for participants to put trash or recyclables throughout the site.
Other small amenities you should consider are:
Bike racks
Grills
Signs
Water fountains
Big site amenities may also include bathrooms and vending areas.
Depending on where your site is, will determine if you need these amenities. They're good options to have and will keep families on your site for longer periods of times.
With these, you'll have upfront costs of building, but there will be upkeep costs too. No matter what you decide, these amenities will make your playground memorable.
Preparing the Site
You've budgeted for your equipment and site amenities, now you're ready for the trucks to deliver everything.
Or are you?
Another cost you may not have thought about when your playground dream was first thought of, was prepping the site.
Land can be uneven, muddy, and just unsafe for installation, and potentially dangerous when kids play. The site has to be clear of debris and dirt, the land needs to be leveled, smooth, and drained needs to be added.
These costs may not be apparent when you're looking at a playground, but they're needed to make sure your playground is safe for kids, and so the equipment doesn't deteriorate due to poor conditions.
Experts from each field will have to evaluate the land and give you the cost of how much it will take to tackle this project.
This will prepare the site to get the equipment installed, but there's a little bit more to make sure the site is ready to play.
Other preparations are ones that you'll be able to see, and are still important for the whole feel of your playground:
Landscaping
Playground surfacing are three things that need to be done to complete your playground.
Landscapers will be able to suggest what they think it best for this project. They'll place plants that are safe for kids and animals but will also help the environment and local pollinators.
It might be a great time to build a relationship with a landscaper who will help with the regular upkeep of the playground and will want to come back to continue landscaping in the coming years.
Fences are such a relief for parents.
Depending on the age of the children, they help make sure the different play areas are age appropriate. When different aged children all play together, it could become dangerous. Fences provide a sense of safety. Kids won't be able to get out without parents. On the other hand, unwanted adults will feel like this is a protected space, where they'll be more conspicuous.
Playground surfacing is a cost that needs to be discussed when creating a budget.
If you're not sure what playground surfacing is, it's what covers the ground. It's needed because it's a safety measure. It's actually nationally required to keep your visitors safe if they fall.
It's been proven that safety surfacing acts like a cushion during an injury. Instead of a major wound, surfacing can lessen it to a minor one. It's an extra, required cost, but there is a range of what you'll spend depending on what material you choose for your playground.
Some different materials that are normally used are:
Wood fibers
Synthetic turf
Poured-in-place rubber
Recycled rubber fill
Rubber tires.
Shopping around will help cut the costs of preparing the site.
As with any project, make sure to get different quotes to see:
What price?
Quality of work
Materials you want for your playground
You'll notice how preparing for the site will not only make your playground safe for children and equipment but will also elevate how others perceive and use your playground.
Installation
Picking out the perfect equipment and site amenities for your playground doesn't mean a lot without it all being installed.
Installation is one of the most important parts in making your dream playground a reality and budgeting for it.
Typically, installation takes up 20-35% of the entire budget.
Most companies that you buy your equipment from will also provide installation. This service could already be added into the cost, but it might also be extra.
When shopping around for different equipment and companies, this is an important question to ask, especially for budgeting purposes.
Installation charges mainly go up for three reasons:
Size of the equipment,
Complexity of installation, and
The playground conditions.
Again, a lot of the companies where you'll buy the playground equipment will add installation costs in the price as a normal business practice.
Certified installers are needed to put the equipment up to make sure the playground is meeting safety standards.
Making sure the children who are using the playground are safe is the number one concern of everyone involved in making this vision a reality.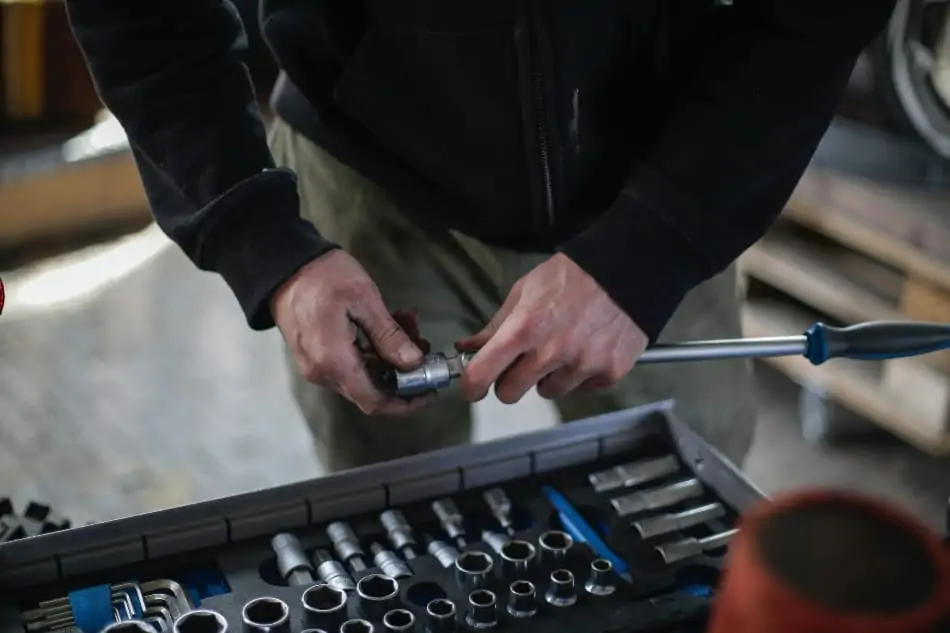 Of course, there are ways to cut down installation costs.
It's possible to get enough volunteers to help put the playground up. When this happens, your playground provider will send a certified installer to train and assist volunteers.
Obviously, getting volunteers would cut down in having to pay extra people to help install. This could save a considerable chunk of money.
There will be a lot of people who will want to help volunteer. Parents want to have a place for their children to safely play.
Reaching out to parent groups and elementary schools may help bring volunteers. Another great place to find volunteers is through the local high schools. Many schools require students to have community service hours and this would be perfect for a high schooler to give back to their community while hitting their requirements.
Freight Costs
Depending on the company you choose for your equipment purchase, site amenities, and surfacing will determine what you'll pay for freight cost.
If your site is far away from the suppliers, it's obviously going to cost more.
Another way freight will be calculated is how much weight the trucks will have to carry. Simply put, the bigger the project and the distance the playground equipment has to travel will be major factors in freight costs.
Different manufacturers and companies will vary in their shipping costs.
When deciding who you want to work with for your equipment, have a conversation about freight costs and see if they'll work on different rates for this project. These discussions can also be talked about early on, so planning for these costs can be done as soon as possible.
When determining your budget, you should plan for 5-15% of the total cost to go to shipping.
This is a nice chunk of money, but it ensures everything that you need to have an amazing playground will arrive safely.
Steps
Now that you have a general idea of the components you need to include in a budget for an outdoor playground, there are certain steps to follow.
These simple and easy four steps will help you get to the next stages of making your playground dreams a reality.
1. Budget
All the components we just talked about are going to guide you in making a comprehensive budget. Having gone through all the factors that you need to consider, this step is essentially done now.
It's up to you to decide how many children will be playing on your playground and how you want to accommodate to different ages and needs.
Remember, the best way to budget is planning for $1000 per child that will have access to the playground at all times.
This may go up with customizations or certain accommodations, but it's a great general rule and starting point.
2. Shop
After finding a budget you want to stick with, next you need to shop around for the materials and equipment you'll be using.
As mentioned above, plastic is universally used for playground equipment because it is cheaper and withstands weathering better. There are other options, but they may be more expensive.
Companies across the United States build playground equipment and will be able to help meet your needs. You can contact these different companies to see what they have to offer once you have an idea of:
the children you want to serve
a theme
what you want the playground to look like. 
3. Quote
When you're shopping around, you'll more than likely get different quotes from each company.
In these quotes, you'll get an overall price of how much the project will cost as well as the equipment they'll use.
At the point of getting a few quotes, make sure to compare what will work best for your budget and the equipment they're offering. You have the opportunity to turn a quote down or commit to one.
It also should be noted to remember to get quotes for surfacing and upkeep maintenance for the playground as well. This will help you get an understanding of upfront costs, as well as ongoing cost for the playground.
4. Commit
Now that you've looked at different quotes and found the best one, it's time to commit to one.
When deciding when to commit, you should remember that prices fluctuate, and certain equipment can go off the market. Even though you should be cautious, don't hesitate on a playground set up you love.
Then you'll finally be able to get everything set up to start building your playground!
Soon enough the dream playground in your head will become a reality. Kids will grow up playing and making memories on a project you've spent so much time and effort on. Take the first step in making a budget so they'll be able to slide through a fun filled childhood.