Conventional playgrounds are a critical component of every child's development since they offer a unique opportunity for them to play and practice a wide range of skills that promote their emotional, physical, cognitive, and social development. However, these playgrounds may be limiting in terms of providing appropriate challenges for brain and body development. That is why you need to consider building an adventure playground for your kids instead. An adventure playground offers your children an opportunity to play with objects they have never considered before, which can be exciting.
So, how would you design and build an adventure playground for your children? The first thing you need to do is get inspiration by checking out videos and photographs from different sources online. Pay attention to how the playgrounds are built with different materials. Gather the required materials and get down to work. Keep in mind that an adventure playground puts a lot of emphasis on the unexpected. Also, be strategic about your placement, build a simple starter structure and encourage elevation.
In this blog post, we discuss everything you need to know about adventure playgrounds, including how you can design and build one for your children. So, let us get started.
What Is an Adventure Playground?
Adventure playgrounds are quite different from conventional playgrounds because they are specifically designed to provide more challenges to children during playtime. In most cases, the design and management of these playspaces is left to highly skilled playground experts because high safety standards must be observed.
The entire space occupied by an adventure playground must be fully enclosed to signal that the space is dedicated to child play, and activities such as making fires, digging, building dens, and demolishing structures are encouraged.
In other words, adventure playgrounds promote relatively risky play, but many things are put in place to ensure kids don't harm themselves in the process. Most play structures are elevated, and games are more complicated to encourage creativity and teamwork.
What Are the Essential Elements of Adventure Playgrounds?
Unlike conventional playgrounds, adventure playgrounds are fully designed to encourage free expression, exploration, imagination, and creativity. Children are encouraged to take risks without fearing anything.
Some of the essential elements of these play spaces include:
1. Spontaneous free expression
Kids are spontaneous in nature. You never know what they are up to, and they can always change their mind in a second. This is one of the most important things you need to keep in mind while designing an adventure playground.
Your playground must encourage freedom of expression and not limit your children to specific activities. You must let them express themselves as long as they do not harm themselves or others in the process.
2. Free flow in giving and responding to play cues
Play is usually seen as an outcome of various actions performed spontaneously. Adventure playgrounds must encourage children to engage in the full play cycle on their own terms.
Play cues refer to kids' signals through spoken, facial, or other body signals. They can even use available materials to indicate what they want to play. Encouraging them to engage in the full play cycle means they can learn, evolve and understand the meaning of different things.
With time, they will discard the play props because they would have learned how to express themselves better and say what they want.
3. A rich play environment
A good adventure playground offers a wide range of play opportunities, including highly challenging play structures. It also features relatively quiet "chill-out" areas, wild nature, water, and sand play.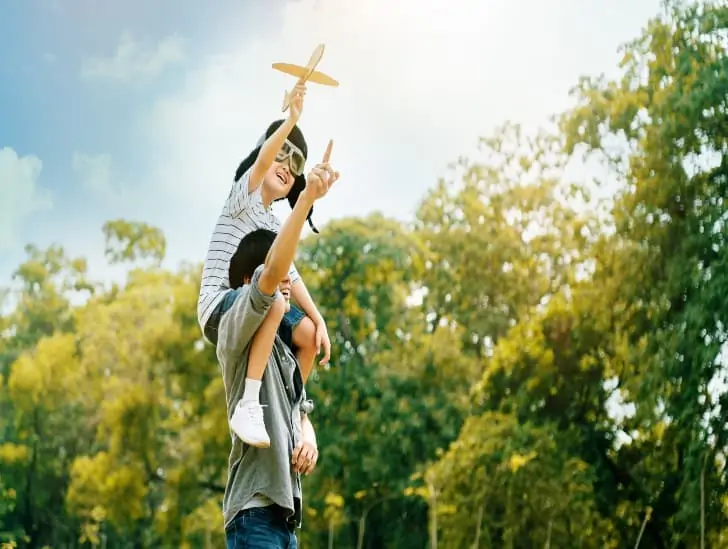 There should also be easy access to informal sports areas and conventional play equipment. Where possible, provide changes of level in landscaped featured and built structures.
Children must also have access to water, sand, fire, cooking areas, nooks, crannies, natural features, and other loose objects that encourage creativity.
4. Access and Inclusion
A good adventure playground should be fully accessible, inclusive, and welcoming for all kids, including those living with disabilities. It should feature challenging games for all age groups and encourage teamwork.
No kid on the playground should feel excluded from play. Both indoor and outdoor spaces should be designed creatively to encourage exploration, imagination, and creativity. The playground should be accessible all year round, allowing kids to enjoy quality play regardless of the season.
How Can You Design and Build an Adventure Playground for Your Children?
Now that you know what an adventure playground is and some of its essential elements, let us look at how you can design and build one.
Step 1: Find Inspiration
You cannot design and build an adventure playground out of nowhere. You need to find inspiration from existing adventure play spaces or designers. You can search online and find plenty of examples to look at.
Pay attention to the materials used and how the adventure park is generally designed. This will help you plan your work better.
Step 2: Make an Outline of the Adventure Playground
Once you are done finding inspiration, start making an outline on paper or using CAD software. You must have some idea about the shape, size, and scale of the adventure playground you want to build in your backyard.
Step 3: Determine What You Need
Next, you need to determine the equipment and materials required for your adventure playground. It is best to go with natural wooden play structures because they are easy to maintain and environmentally friendly. They also blend well in any surroundings.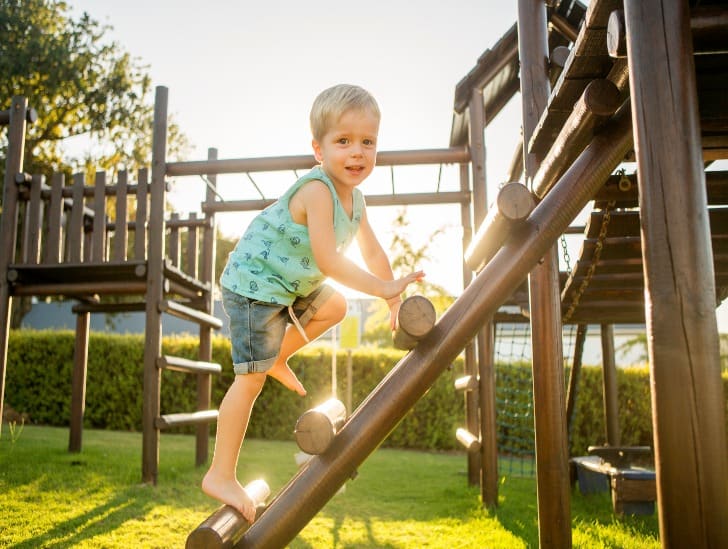 Other essential things include tools, sand, grass seed, soil, water hose, etc. Ensure you have assembled everything you will need before you start working on the project.
Step 4: Draw Blueprints
At this point, you need to draw the blueprints of your adventure playground. You must include all the elements, such as materials and equipment required for building it.
You also need to determine things like what type of tree suits your area and how much sunlight it will receive. It is best to look at how to draw a blueprint with a CAD application.
Step 5: Make the Adventure Playground
Once you have completed your blueprints, start building your adventure playground. Use the materials and equipment listed on the plan and ensure everything is properly labeled.
If you are unsure about something, ask someone who has built a similar structure for advice.
Step 6: Encourage Elevation
A good adventure playground is about creativity and exploration. Therefore, you need to find a way of encouraging elevation in your adventure playground. This can be done by making sandhills, building trees on the site, or using materials like tires and logs for playhouses.
However, don't go overboard with height. Keep it simple and offer several different elevation levels to keep things interesting.
You can also build sandpits with gentle slopes to encourage kids to roll down rather than stepping down each time they want to go into the sandpit.
Step 7: Emphasize the Unexpected
You also need to encourage unpredictability in your play space. The play games should not be something that the kids can easily map out in their minds. The play equipment you install must also be unique.
This can be accomplished through furniture, different textures, water features, and, more importantly, obstacles like hurdles, tunnels, and slides of varying dimensions that allow kids to slow down or speed up depending on what they want.
However, emphasizing the unexpected shouldn't take away the element of interest. After all, one of the reasons for building the playground is to keep your children excited.
Therefore, it helps to swap the play equipment from time to time so that kids have a reason to explore and discover new things. You can rotate the equipment based on seasons, holidays, or simply because you want to build something different.
Just be sure you don't move everything around too frequently, as kids love some familiarity.
Step 8: Finalize the Details
Once you are done with building your adventure playground, don't rush to unpack the sandbox. Take some time to finalize its details like landscaping and adding finishing touches.
It is best to involve kids in every step of the process so that they can enjoy their new adventure park.
Step 9: Relax and Admire Your Work
Finally, take some time to relax and admire your work. You have built a fantastic adventure playground for your kids.
Also, don't forget to document your adventure playground experience so that you can share it with friends and family.
They will be as excited to bring their kids over and have a great time outdoors with your kids, which encourages social interactions.
Final Thought
Welcome to the great outdoors. With an adventure playground, you don't need to travel outside your home to enjoy a fun day with your kids. You can build one in your backyard and let kids explore and discover the possibilities of outdoor play.
An adventure playground is suitable for children aged five and older. Younger ones can also use it under adult supervision. It can provide both physical and mental stimulation for kids.