Swing sets have traditionally been reserved for the outdoors. However, with your DIY skills, space availability, and the right materials, building an indoor swing set is an easy task that you can complete in a few hours.
We all love the feeling of fresh air out there, and outdoor swing sets are popular, alright, but the outdoor weather can sometimes be unforgiving. In such times, you will need an indoor swing to keep your hyperactive children busy.
So, is it possible to build a swing set indoors? Yes, building an indoor swing set is possible as long as you are handy with DIY crafting, have enough space, the right tools, and strong materials for the construction.  You can either mount it on the ceiling or use a swing stand.
You may have heard about or seen an indoor swing set before and wondering how you can replicate the same in your home. Worry no more; we will be looking at the simple steps you need to take when building an indoor swing set.
 The article will also equip you with handy tips and benefits of building one. We will simplify the process in each detail to make your work much more manageable. Let's get right into it.
Factors To Consider When Building An Indoor Swing Set
So you have finally settled on building your own indoor swing set? Congratulations, but do not pull out your tools of trade just yet; take your time to ensure that everything is in place and conducive for an indoor swing set.
Ultimately, you will want to achieve a play area that is esthetically pleasing and fun, and safe for you and your children. Consider these factors:
Material
Unlike the outdoor swing, indoor swing sets are safe from harsh weather conditions like frost, rain, and UV light. This gives you the liberty to choose from a wide range of materials out there.
You may opt for the material that will blend with your furniture and help complement your indoor décor. These may range from wood to natural fiber ropes and even cushions.
Regardless of the material you opt for; however, the quality of its support system should not be compromised. This is especially so for the swing ropes, the hooks, and the sitting area.
Positioning
Unlike outdoor swing sets that you can simply install on any ideal, open space, building an indoor swing needs planning in terms of location. Owing to the limited space, you do not want to build a set that will end up interfering with movement and other operations in the room.
Ensure that there is enough space for the set to swing around without running the risk of hitting the wall or furniture. Additionally, you will need to fasten your swing as securely as possible. Merely screwing in some random hooks will be a recipe for disaster.
For better results, find the right position with strong beams on the ceiling. For this task, use a stud finder to locate the beams or studs. You can then drill two small holes into the beam and screw in the hooks. Remember, these hooks should be strong enough to support an adult's weight without any sign of strain.
Type of swing
Talk of a swing set, and what comes to mind straight up is the conventional two-ropes-and-board kind of yesteryears. Of course, that is one of the options, but an indoor swing set invites creativity, and you may opt for other exciting types of swing sets.
At the end of the day, an indoor swing ought to serve more than just being a play area. It could additionally act as a hammock or even a swinging chair. As such, installing a multifunctional swing indoor swing set can make all the difference. Get creative and achieve a lot more mileage for your efforts.
How To Build A Simple Indoor Swing Set
Materials needed for an indoor wooden swing set:
1' x 4' board (One)
1'x4'x8' board (One)
16"x22"x3/4 plywood pieces
Two, 16' section of a strong rope (preferably kernmantle)
¾" x4" eye hooks (Four)
½" pocket screws
Hardware tools needed:
Drill
5/32" drill bit
Brad nailer
Stud finder
Kreg jig
Step 1: Creating the inner support
Take your 2'x4'  board and cut into two, 20.5" and two 13" pieces.
Using your Kreg Jig, make some pocket holes on each end of the two 20.5" pieces
Using your half-inch pocket screws, connect the 13" pieces to the 20.5" pieces. For extra support, you may see the need to reinforce with nails.
Step 2:  Creating the Outer frame
Cut the 1'x4'x8' board into two 22" and two 14.5" pieces
Connect the 22" and 14.5" into the inner support to give you an outer shell
Step 3: Connect the top and bottom
Using a brad nailer, connect the 16"x22"x3/4" to the bottom and top of the outer framing.
Step 4: Adding eye hooks
Paint the piece and add eye hooks by marking one-inch in and one inch over each of the seat base's corners.
Drill a hole into each corner using your 5/12 drill bit and crew in one eye hook to each hole
Step 5: Attaching to the ceiling
After determining the amount of space needed, locate a stud for each of the hardware screws
Drill a hole into the beam/stud using a drill bit
Fix the swing screw into your ceiling
Step 6: Attaching the swing to the hardware
Attach your kernmantle rope to the ceiling through the swing hardware
Make a knot on each end of the swing around the eye hooks.
There you have it! A simple yet functional swing set in your room.  You may add cushioning as desired.
Checklist When Mounting Your Indoor Swing Set
Position your swing set to allow at least three feet behind and at least 15 inches on either side of the swing.
Find a strong ceiling beam, stud, or joist
Double-check the ropes or swing chains to ascertain their strength in holding one adult's weight comfortably
The swing should be around 18 to 24 inches from the ground when freely on rest mode.
What If You Can't Find A Solid Ceiling?
Understandably, some ceilings are merely decorative and do not have strong enough beams to hold up a swing set. This should not be a deterrent to enjoying the fun, comfort, and convenience that comes with an indoor swing set. In such cases, indoor swing stands will come in handy.
As much as swing stands may not be as aesthetically pleasing as those suspended directly from the ceiling, swing stands still gives you the same nostalgic feeling. This is in addition to giving your children an equally fun way to enjoy the indoors during the harsh weather.
Importance Of Indoor Swing Sets
Apart from helping keep your kids active and entertained during the harsh weather, indoor swing sets come with multiple other benefits to you and your home.  Let's take a look at some of them:
Health
According to the Centre for Disease Control and Prevention (CDC), children need at least one hour of vigorous physical activity daily to remain physically fit. This may be a tall order for most children, thanks to the emergence of digital devices that facilitate social interaction online.
 With an indoor swing set, however, your children have an additional indoor activity that will not only be equally fun but helps them burn those calories. Talk of hitting two flies with one swing!
A win for the parent
We can all agree that even with an indoor playground, some kids can be irritating and nagging while indoors. With an indoor swing, they get preoccupied, thus giving you enough time to get involved in other essential house chores.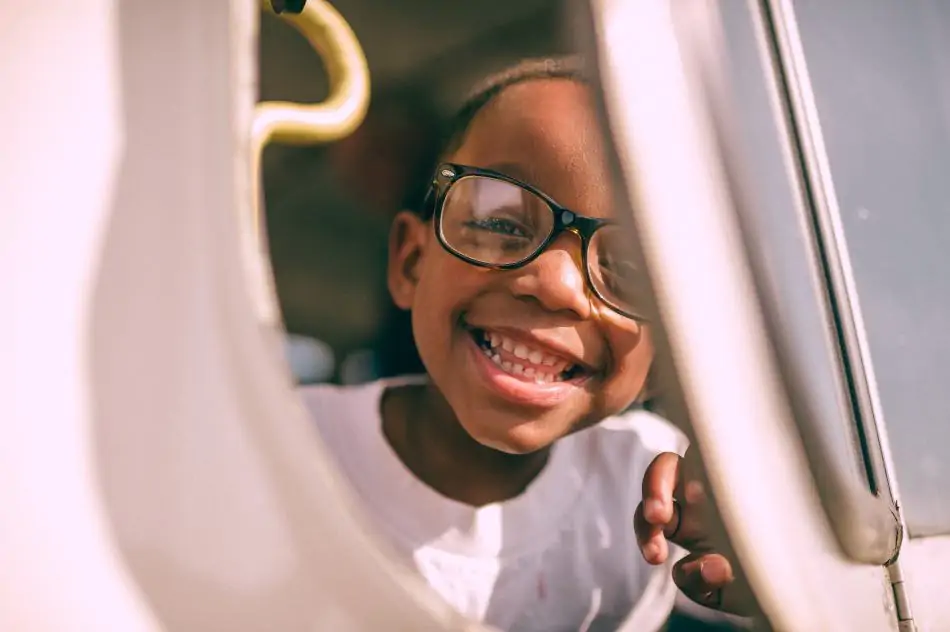 Indoor swings also come in handy to help put kids to sleep. With the constant swinging, the 'hard nuts' suddenly soften out and sleep much easier.
Form of home décor
If you are creative enough, you will find an indoor swing set ideal for complementing your overall indoor décor. This is also true for feng-shui enthusiasts. It all boils down to positioning and understanding how best to design the swing to blend into the overall room décor.
Swing sets have a special place in the hearts of many, no doubt. It is a culture you get accustomed to from childhood. It may have traditionally been an outdoor fun activity, but technology is changing. As people evolve, so do their habits. Indoor swing sets are not the craze, and you will only have yourself to blame if you are yet to consider one.
Final thoughts
Gone are the days when the harsh winter weather was all about gloom and doom around the home. With the availability of the right materials, ideal tools, enough space and handy DIY skills, you can easily build an indoor swing set. The best thing about indoor swings is that you get to enjoy it whenever you deem fit, regardless of the weather conditions out there.