Buying a brand-new plastic playhouse for your kids can cost you hundreds of dollars, and preassembled kits can range into the thousands. Thankfully, building your own is an affordable option.
In the age of DIY, it's much more economical (and fun!) to build your playhouse. Below we've assembled the best 16 free playhouse plans, featuring everything from one-room houses to massive pirate ships. Let playtime begin!
A Place Imagined Free Playhouse Plan for a Simple Cottage
This free playhouse plan is an excellent option for those who want a simple, sturdy building that your kids can play with all summer long! The one-room structure is prominent for playhouse furniture, yet small enough for your little ones to enjoy. It features a shingled roof, and a window with a charming window box, giving it a very realistic feel.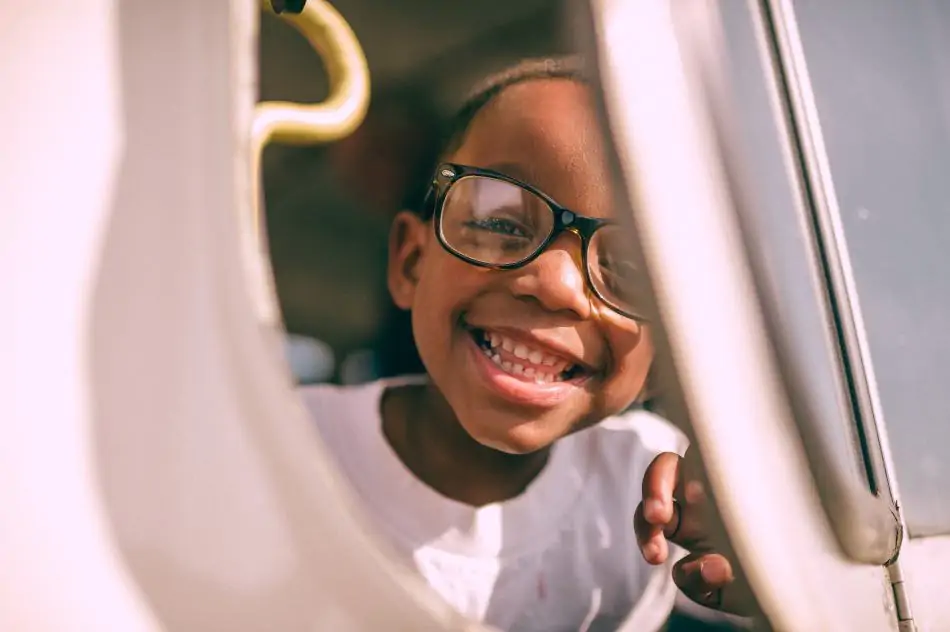 These detailed plans include a complete supply list and step-by-step instructions. Feel free to change the materials if you have the desire – this house is highly customizable, which adds to its charm. The playhouse is built on an elevated foundation and is constructed much like a real house.
It's also a great design that can transition into a study nook for your children to use as they grow up and don't necessarily need a playhouse, but still appreciate their own space.
Free Plans for Ana White's Elevated Playhouse
Ana White's playhouse is built on a small deck, so it's not resting directly on the grass. An elevated playhouse is something to consider if you're building in an area that might have the occasional critter. Nobody wants to find a raccoon sleeping in their playhouse.
A deck is also a good option for keeping some bugs out, too. The flying ones will, of course, make their way in, but it can prevent infestations from the kind that crawl. This is always something to think about in a playhouse, seeing that kids bring snacks wherever they go, and snacks bring bugs.
This design gives you everything you need to construct the deck and the playhouse itself, but it also provides a few extras that will make it a playhouse, and much more. There's room for a climbing wall and even a swing set if you're feeling adventurous.
Paul's Playhouse Free Castle Playhouse Plans
Your little lord or lady will adore this castle playhouse from Paul's Playhouses. This structure is designed for children ages 2-10, so it's perfect for those who have a wide age range of children or are planning to add to their family.
The playhouse is very open and airy, with eight windows and one door. It also doesn't have a roof, which makes it a little easier to put together.
The 21-page download includes a full lumber list and diagrams to help keep you on track. This cool castle is an affordable project, and can come together in an afternoon is you have some help.
If you want to invest in a bigger castle, later on, Paul's offers several larger castle playhouses that will thrill your little one!
Free Plans for Instructables Recycled Palette Playhouse
If you're looking for a simple yet funky playhouse, then this one from Instructables is a winner -literally. This playhouse won a Grand Prize in an online contest, and once you check it out, you'll see why! It's built like a real house, with two sets of windows and a cute little front porch, but it is perfectly child-sized. It can also double as a shed when your kids age out of it!
The original creator made this from reclaimed pallets, but you can buy wood if you'd prefer. These plans, while detailed, are not as straightforward as some of the others. There isn't a materials list, and they're written in a very casual way that may be difficult for the inexperienced to follow.
It's highly recommended that only those with some basic knowledge of construction take this on, but you'll love the finished product if you do.
Build Eazy's Simple Playhouse with Free Plans
For little ones with big imaginations, this charming play cottage will make them feel as if they've stepped into a fairy tale. You can add a picket fence for a classic look, or a stone path leading up for more whimsy. It's up to you! Paint it in sweet pastels for a storybook feel, or stain the wood for a comfortable, neutral finish. 
The best part about these plans? No downloading required! The link takes you right to step-by-step instructions on the BuildEazy site, complete with real pictures of the structure being built.
This cottage takes a little more work to complete than other playhouses on this list, mostly because of the unique shape of the roof, but it's worth it.
Laser Cut Dome Free Playhouse Plans
Are you looking for something truly unique? Then this dome-shaped playhouse may be right for your littles! It is made of laser-cut wood pieces that are screwed together in a simple yet stunning design and can be used inside or outside. Since it is not enclosed, it's roomy enough for children of all ages, and even some adults.
You must be comfortable with a laser-cutter to follow this design. The instructions are in a dxf file, so you will need 3D modeling software such as Adobe Illustrator or Canvas X to read it – the direct link only takes you to the Instructables site, which does not have detailed directions. The best part about this design is that it's portable, so it's perfect for renters or military families that move often. 
This playhouse is perfect for small children that may not be ready for tall structures. Lay a play mat or blanket inside to make a safe play space for your infant. You can also fill it with soft pillows and blankets to create a cozy reading nook for your school-age child. 
Free Plans for Jen Woodhouse's Modern Playhouse
The comfortable, open layout of this adorable playhouse makes it perfect for beginning builders! There is no floor or door, making it a lot simpler than many other playhouses, but the unique windows and flower box give it personality. This is the perfect place to play house or cozy up with a book and hideaway.
The original creator called in an indoor playhouse, but it can easily be used outside in a grassy area. However, if you have some carpentry knowledge and intend to use this playhouse outside, you may consider amending the plans to add flooring. You will need to sign up for emails from the original creator, Jen Woodhouse, to get these plans.
Tiny Log Cabin Free Playhouse Plans
Do you love the rustic look and feel of a log cabin? This Lincoln Log inspired playhouse is perfect for your backyard. This one will take you a long time to finish – the first person to build it worked on it every weeknight and the entire weekend to get it done. This playhouse can last for years if built properly and is easy to fix up if the need arises.
These plans are best for somewhat experienced builders. They are very detailed, even going so far as to explain some of the terminologies that they use, and they're also filled will helpful hints to make the results look more professional.
However, there is a lot of sawing involved, and some parts of this project are a little complicated. Some knowledge of construction will make this much more straightforward and will make the result much sturdier.
A-Frame Free Playhouse Plans from A Beautiful Mess
Just one look at these photos, and you'll be all-in on building this mid-century modern inspired a-frame playhouse. It's the perfect blend of modern and vintage that any grown-up can appreciate, in a size the kiddos will love.
This design lends itself well to all kinds of imaginative play but is also small enough that it can work in an area with little space. It does come with a porch/small deck, but this part of the design can be easily adapted to work where you need it to fit.
The couple that designed his playhouse also created a matching mid-century modern playset that's attached. So if you're feeling extra inspired, which you undoubtedly will be after perusing the photos, you might want to add that to your list of DIY projects.
Free Plans for Instructables' Balinese Style Playhouse
For a fun, tropical twist on your playhouse design, check out this Balinese inspired playhouse on Instructables. The dad, who originally built this playhouse, lived in Asia at the time he built it and wanted it to reflect the architectural beauty of the area.
Much like the traditional homes in Malaysia, it is elevated, but with concrete blocks instead of stilts. The unique style ensures that no other kid on the block will have anything like this!
The instructions, while helpful, are not very specific – it's more of a walkthrough than building plans. If you're comfortable figuring things out without a lot of guidance, then this is a project for you.
Since there is a lot of intricate woodwork, this project could take a couple of weeks to complete; plan to throw a tarp over this to protect it from the elements.
Paul's Playhouses' Free Teepee Playhouse Plans
Teepees are everywhere right now, from playrooms to reading nooks. It's almost a must-have for young kids. But, an alternative to the canvas pop up teepee is Paul's Playhouse's Wooden Teepee.
The Paul's Playhouses version is much sturdier and a more permanent structure. But this is another one that can grow with your children and give them a place to go as they get older.
Teepees are also perfect for anyone that doesn't have a ton of outdoor space to dedicate to a playhouse or for an indoor playhouse.
DIY Upcycled Furniture Playhouse Plans for Free
Transforming existing furniture into new pieces is all the rage right now – why not extend that to your playhouse? The base of the sweet indoor playhouse is the Kura bed from Ikea.
They add stairs made from the Trofast storage cubes and create a lower level for reading or pretend play. This is an excellent option for those who want a play structure but don't have a lot of space.
This DIY playhouse build is also ideal for anyone that's not all that confident in their building skills. Using existing furniture as the base will take some of the building off of your hands, while still allowing you some of the fun to add your designs as you go.
This playhouse is best for elementary age children since this is a larger structure with stairs. These plans are highly customizable to your child's needs, and you can add storage space or tweak which furniture that you use to build it.
The plans are not very specific, which gives you a lot of room to be creative but may not be the best for people that need a lot of direction.
The original maker turned the lower level into a pretend supermarket by adding a handmade sign and a toy cash register much like.
Free Plans for Pirate Ship Playhouse from Instructables
If your kids like to play pirates, this pirate ship playhouse will help them bring their fantasy to life! This playhouse is large and very detailed, featuring a real crow's nest and a dropcloth sail. Some steps of this can be made more accessible – for example, you can buy the steering wheel instead of making it yourself.
This project is not for the faint of heart or the inexperienced. The dad who built this great pirate ship is not a professional carpenter, and admittedly did not always do things the way that a more skilled carpenter would have.
If you don't have some idea of what you're doing, you could easily get lost or build a structure that is not safe enough for kids to play on. It may be helpful to write our instructions and materials list based on the information in the plans. 
The Wendy House from Build Eazy with Free Plans
If your kiddos have dreams of a playhouse with a front porch made for sitting, this is the one for you. The Wendy House is just about as close to home as you can get in a playhouse. The front porch features steps and wooden posts, plus enough room for a couple of chairs.
The plans for this house even have trim around the windows and doors, making it look just like a real home, only tiny.
This design lends itself to a little creative freedom in the paint job. You can go with traditional colors to keep it looking just like a smaller version of a grown-up bungalow, or you can be a little more adventurous, since it is a playhouse, after all.
Star Wars Inspired Playhouse Free Plans
Does your little one dream of being Jedi? With this Star Wars-inspired playhouse, they can pretend to defeat the Empire and save the day!
This playhouse is shaped like a TIE fighter and is built onto an existing playhouse. You can either purchase a playhouse kit or use one of the simple playhouses from the ones we've mentioned.
This structure began as an entry to a contest during the Christmas season, and there are a few things about it that you can tweak if you don't want to keep that theme. The interior is painted with snowflakes – you can paint it one solid color if you prefer.
There are also lights added to this playhouse, but if you don't have electrical experience or want to skip them, you can cut that step.
Free Plans for Pipe and Fabric Indoor Playhouse
If you're looking for an effortless indoor playhouse option, this simple one made from PVC pipe and fabric is perfect. It's ideal for those who don't feel comfortable building anything, or those who have a small budget – it can be made for less than $100!
While the design is very simple and straightforward, you can customize it by having your children choose the fabric that you use. It's big enough to hold up to three children, so it's an affordable option for larger families. 
The plans are in the form of a blog post and are very easy to follow – older children can help you put this together. All you have to do is attach the PVC pipe and pin on the fabric, and you're done!
The measurements for the fabric aren't exact, so it's an excellent option for beginning crafters. The cube is easy to store and can easily be tucked away when not in use. The original creator used the extra fabric to sew a bag to hold the pieces when not in use. 
This playhouse is soft and whimsical, making it a fantastic private hideaway for your kids. Keep a basket full of their favorite toys inside, or fill it with books and stuffed animals for quiet time. You can also throw a couple of sleeping bags inside and let your kids "camp" in the living room!
What to Know Before You Build Your Playhouse
The good news about a DIY playhouse? You don't have to be a carpenter to make one. Most of these plans were created by parents who wanted to make a fun toy for their child, making them very accessible for others.
For the majority of these playhouses, especially the simple ones, working knowledge of how to read plans and use essential power tools is all you need to create them.
However, it is easy to bite off more than you can chew when it comes to building projects. Before beginning any of these, make sure that you have thoroughly read the plans and understand all the skills required to complete it. Some playhouses have extras -like running electricity – that require specialized knowledge and can be dangerous if installed incorrectly.
It is also essential to have a realistic timetable for completing your project. On average, it will take about a week to put these playhouses together, and even longer for those that are taller or have extra bells and whistles.
To make light work of this, ask for help from friends and family. That will shorten the time and make the process more enjoyable!
Some cities and neighborhoods have strict rules about building play structures, especially if they are large. Before building, check with local offices and neighborhood associations to make sure that they allow you to build these structures on your property.
Supplies You'll Need to Build a Playhouse
Having all of the materials and tools is essential to the success of your playhouse! If you don't have the correct equipment, you can do more work for yourself, or you may not create a safe enough structure.
The majority of these plans will have a supply list with a detailed description of what you need, but they all have the same basic requirements.
Lumber and Roofing Materials
Lumber is the building block of your project – literally. It is imperative to get an adequate amount of lumber, cut to the exact specifications listed in the plans.
If you are an experienced woodworker, you can cut the wood yourself as needed. However, if this is your first time, try to buy it pre-cut or have a friend assist you.
Some plans are very strict about what type of lumber that you need to complete the projects, and others are a lot more flexible. Pallet wood and plywood are the cheapest options and will keep costs low.
Cedar and redwood are highly recommended because they will make for a sturdier structure, but buying it can be pricey. Take into account what type of wood the playhouse calls for, as well as your personal needs before you decide which type of wood you want for this project.
For playhouses that look more like real houses, you will often need some roofing materials. Some roofs are made of plywood, where others are made of shingles or even corrugated tin. Note whether your plans need roof sheathing – this is most often seen in playhouses with shingled roofs.
Hardware
Quality nails and screws will determine how long your project lasts and how safe it is. Make sure that you have the correct amount of screws or nails before you begin. Double-check the size before you purchase them – there is nothing more frustrating than buying the wrong size screw!
Other hardware that may be needed includes door hinges or brackets. To make sure that you have everything that you need, take a copy of the plans or a detailed list of the hardware when you purchase your materials. Having to run back and forth to the store will make the building process take even longer.
Tools
You may already have many of the tools that you will need to build your playhouse on hand. Simple tools like a hammer and a handsaw may be hanging around in your garage and are critical for many of these projects. While you can technically put some of these together with your standard toolset, most of these will require the use of basic power tools.
A drill is an absolute necessity when building these playhouses. If you are planning to do a lot of home repairs or build more often, consider investing in a high-quality drill.
Some of these plans also call for a circular saw to cut wood to size. If you don't work with wood often, try to borrow this from a friend or rent it from a hardware store nearby.
Paint and Primer
This is where you get to have the most fun and involve your kiddos! Let them choose the color, and if you have older children, think about having them help you. Make sure to prime the wood beforehand and use exterior paints if you will be leaving the playhouse outdoors.
If you don't want to go through the hassle of painting or want a most rustic look, you can always opt to stain the wood instead. Staining the exterior is simple and is easier to repair once the finish is faded. Test a small patch of wood before you begin to see whether or not you like the look of it.
Other Things You Might Want to Have on Hand Just in Case
Many other items will make finishing this project simpler. Wood glue and other adhesives should be handy for putting together small pieces.
A ladder is a must-have for the larger playhouses – you'll need to reach the top of the structure and put on the roof. Other small items like a utility knife, chalk, or paintbrushes may already be in your home, but make sure that you have all of these items assembled before you begin.
Final Thoughts
Playhouses encourage imaginative play and can get children outside more often. There are many styles, and adding one to your backyard or playroom can provide years of entertainment. No matter how much carpentry experience you have, with some careful planning and preparation, you could build an amazing playhouse!