Playgrounds are meant to be fun-filled, safe, and beautiful areas for kids. Playground surfacing helps to make this happen, and fortunately, there are a lot of options when it comes to materials used for playground surfacing.
You can choose to have a solid rubber surface, artificial grass, pea gravel, engineered wood fiber, wood chips, or rubber mulch to make playgrounds more comfortable to walk or run on, while also making it a whole lot safer.
Why Do You Need Playground Surfacing, Anyway?
Kids on the playground are happy kids. They get long hours of play, lots of physical exercise under the sun and fresh air, social interaction away from iPads and tablets.
But when things go wrong, they can get scrapes, bruises, and broken bones. Sometimes, the injuries are worse.
According to the Centers for Disease Control, among those that are treated in emergency rooms, around 56 percent of injuries that happen on a playground are abrasions, contusions, or fractures. Some of the more serious cases involve traumatic brain injuries, happening to at least 20,000 kids every year.
The CDC recommends that playgrounds should have a soft material so that it could cushion falls. So, what materials should you be looking at?
Solid Rubber Surface
A solid rubber surface is an excellent option because it does the job of protecting kids when they run about and cushioning falls. It does not require too much maintenance, as well.
There are two types of solid rubber surfaces. One is the pour in place variety that is layered onto the compacted ground, wire mesh, or concrete slabs as needed. Because you are layering on loose material, there are spaces in between that produce the shock absorption that your playground surface needs to lessen the impact of even falls from high places.
The other type of solid rubber surfaces you can use for playgrounds is the rubber playground safety tiles that you can connect to each other to provide enough coverage for your play area. These prefabricated tiles are very durable and can be very thick. For instance, AdventureTurf sells tiles that measure 24 inches (609.6 millimeters) on all sides and can either be 2.5 or 4.25 inches (63.5 or 107.95 millimeters) thick.
A solid rubber surface brings several advantages. For one, you can get creative with it using colors. You can make patterns or use multi-colored surfaces.
Solid rubber surfaces are also slip-resistant, which makes it ideal for strollers and wheelchairs.
Solid Rubber Can Be Expensive Upfront
Solid rubber surfaces can be very expensive. For instance, you can buy a set of 180 Playsafer rubber tiles for around $2,000 to $2,500. These tiles are enough to cover a playground with an area of 500 square feet (46.5 square meters).
On the other hand, poured rubber can cost anywhere from $8 to $14 per square feet, according to this site.
Artificial Grass
Artificial grass is another option for those who are looking for safe playground surfacing. While natural grass doesn't provide much protection if you fall and doesn't have the softness that is required to prevent injuries, artificial grass does.
The beauty of artificial grass is that it looks like real grass and can make your playgrounds safer. It's also perfect for those kids who may have difficulty balancing or walking, and even for people with disabilities.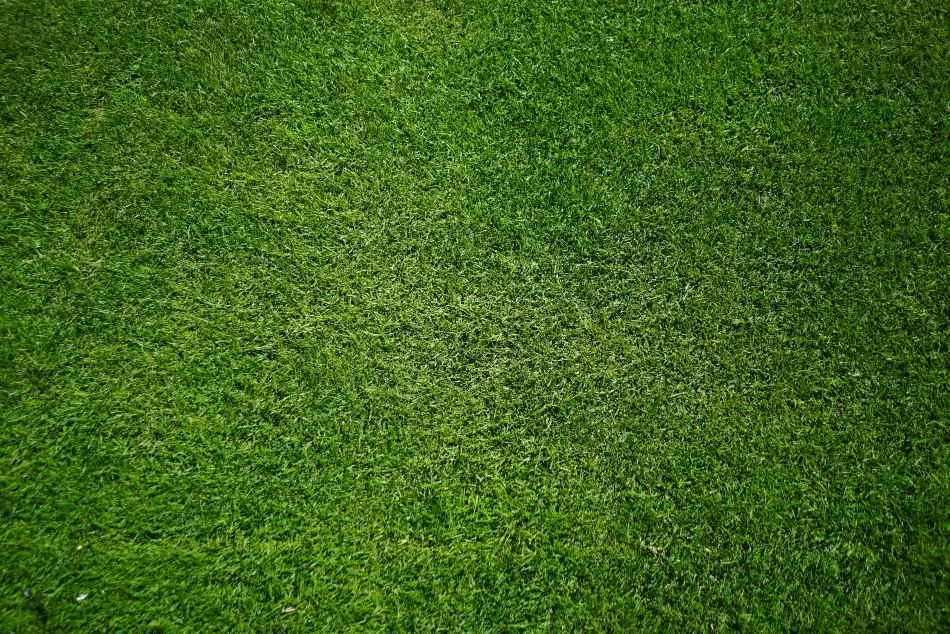 Artificial grass also doesn't need soil to flourish, so you have a cleaner playground without dirt and mud. Further, you need less maintenance work with artificial grass.
Artificial grass is also very durable and can handle a variety of weather conditions quite well. Compared to solid rubber surfaces, artificial grass doesn't easily wear down.
Pea Gravel and Play Sand
Pea gravel and play sand are economical options for playground surfacing. They're easy to find too, you can buy them from the local hardware.
Pea gravel and play sand often mean long hours of digging and an area with a soft cover to run on for the kids.
However, people with disabilities might have problems moving over pea gravel and play sand. It's not wheelchair friendly as well.
There's also the fact that you will need your pea gravel and play sand to be at least 12 inches deep to provide any form of protection from falls and injuries. And that's just for playsets that are up to eight feet (2.4 meters) or lower.
Play sand might also be a magnet for cats that are looking for a place where they can relieve themselves. You might now want your kids to be digging into the sand, which cats have used as a giant litter box.
Sand and pea gravel also travel. They can get into shoes and onto clothing, and they often end up everywhere. Sand might get compacted over time.
Between these two, your better option will be pea gravel as it allows you to avoid the cat problem, and it doesn't attract ants. It also doesn't get compacted over time, although you may need to rake it every once in a while to spread it out evenly.
According to this article, and can also contain toxic substances such as tremolite asbestos, crystalline silica, and other cancer-causing materials. If you are going to use play sand, remember to ask for those products that are designed specifically for playgrounds.
On the other hand, pea gravel might be a choking hazard for kids aged three or younger.
Engineered Wood Fiber
Engineered wood fiber is an excellent option for playground surfacing for those who do not have too much money at the onset. It is an affordable product that helps cover the original surface of the playground with soft and shock-absorbent material that makes it safer. It is also water absorbent and slip-resistant.
It's made from the inside of timber, not the bark. Because of this, splinters are minimized. Unlike wood chips, engineered wood fiber is fibrous.
Engineered wood fiber is very easy to install. But you will need to maintain it regularly. You will have to rake it to spread it uniformly and even replenish it in areas that have high traffic.
Compared to a solid rubber surface, engineered wood fiber doesn't perform as well because it can hide a foreign object and may compress over time.
That being said, if you compact engineered wood fiber just right, wheelchairs can go over them, and people with disabilities will not have a difficult time walking over them. But that may require too much handling.
You might also need other materials to make it more ADA compliant or safer. For instance, it is recommended to use rubber wear mats in high traffic areas, such as slide exits and under swings. Or you may need to have containment systems so that the engineered wood fiber doesn't travel outside of the play area.
You will also need a lot of this material: at least nine inches (22.9 centimeters) deep of engineered wood fiber. This depth will be enough for a kid to land safely from a fall of 10 feet (3.04 meters).
Further, you need to take into consideration that you will need to completely replace engineered wood fiber in about eight years. You might need to replace it sooner if the place doesn't have good drainage.
Rubber Mulch
Recycled tires are ground up and made into rubber mulch, thus making this an affordable alternative to having a solid rubber surface. Rubber mulch often costs a fraction of a solid rubber surface solution.
Like a solid rubber surface, rubber mulch doesn't clump together or become compacted over time. It generally stays in place, so it helps protect kids from falls without too much maintenance on your part.
Studies have found that rubber mulch, despite the appearance and color, is safe for your kids. However, there are concerns that the rubber might have harmful chemicals in them that might lead to cellular damage and cancer.
Wood Chips
Another material that is used to cover playgrounds is wood chips. Wood bark does not easily become compacted, which makes it good for fall protection. You need a six-inch deep bed of wood chips to prevent serious injuries if a child falls from a height of seven feet (2.1 meters).
But because wood chips are loose-fill materials, they can hide dangerous objects underneath. It's also difficult to walk on wood chips because of the bigger pellets that they have.
Final Word
Playground surfacing is necessary because concrete, dirt, and natural grass offer little protection from the hard impacts of falls that can be life-threatening.
Choosing the best material will depend on several factors, including how easy it is to install, how effective it is at protecting kids from injuries, how durable and accessible it is, and how often you need to maintain it, as well as the initial and maintenance costs.
Choosing a solid rubber surface makes sense because of the excellent fall protection and accessibility it gives. It's also very durable and requires very little maintenance. But both poured in place, and rubber tile solutions are expensive and can be a pain to install. The same goes for artificial grass, but it might not be as good as a solid rubber surface when cushioning impact.
If you don't want to spend a lot at the start, you can get sand, rubber mulch, engineered wood fiber, pea gravel, or wood chips, which offer a high level of protection, but may not be as good as solid rubber in cushioning falls. These are also not as accessible as a solid rubber surface. They also require replenishment and maintenance from time to time.