Swing sets provide an incredible platform where kids can burn a lot of energy and enjoy memorable moments with their friends and family. With a good swing set in your backyard, you don't have to worry about anything because your children's playtime will always be great.
Swing sets come in different sizes, designs and have varying features. Some of them have additional features such as slides to provide much more fun for your little ones.
The best swing sets are usually made of high-quality materials that can withstand adverse weather elements and heavy play by rowdy kids.  A swing set with slides provides your little ones with a good platform for climbing, swinging, and sliding.
However, before choosing a swing set with slides, you need to ensure it is the right fit for your family and home.
This post outlines some of the critical factors you need to consider when choosing the best swing set with slides. So, let us get started.
What to Look for in a Swing Set with Slides
Before you purchase that swing set with slides, think about how your children will use and experience it.
Whether you want to buy a relatively simple swing set with a slide or you are investing in an advanced structure with multiple slides and monkey bars, you need to think about the following:
1. Safety Considerations
With all types of playground equipment, safety must always be your number one consideration. You want to make sure that everything is on point and your kids can use the set without endangering their lives.
Carefully assess how the swing set has been constructed to ensure there are no sharp edges and all swings have the necessary protective chain coverings. Don't be afraid to ask if harmful chemicals were used in treating the wood if you want to purchase a wooden swing set with a slide.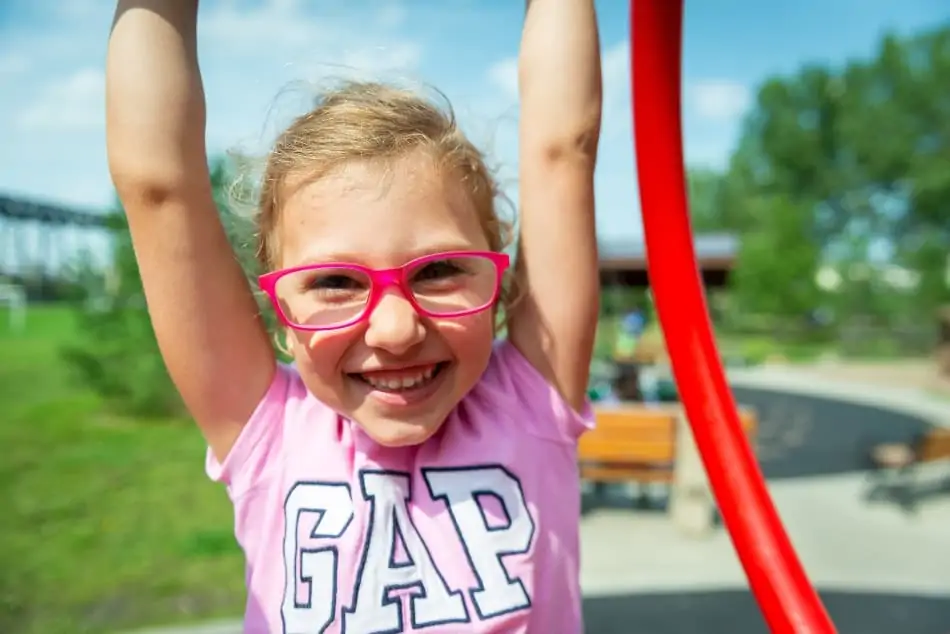 To be on the safe side, consider choosing swing sets manufactured from the best materials such as premium vinyl and top-grade wood, which play a critical role in eliminating safety hazards.
If you are installing the swing set in your backyard, make sure you work with experienced installation experts to ensure proper anchoring of the swing set and secure hardware options.
If you are OK with a DIY installation, it is still fine, but you have to make sure you think about all the possible safety concerns while installing it. Don't assume anything because a simple mistake can be costly in the long run.
2. Available Space
Before you step out of your house to go shopping for a new swing set with a slide, make sure you know how much space you have in your backyard. As mentioned earlier, swing sets come in different sizes and designs.
Therefore, you will want to ensure that your backyard can adequately accommodate your preferred swing set. Don't go for something too big that will present you with so many challenges during installation.
When planning your space, it is always good to factor in a buffer zone of approximately six feet around all sides to avoid hazards such as fences, tree branches, and so on. 
You will also want to ensure there is enough space between the installation area and other frequently used parts of your backyard, such as the vegetable garden.
3. Material
Most swing sets with slides are constructed from metal, wood, plastic, or a unique combination of these materials. Wooden swing sets with slides are the most common because they add a classic, natural look to your backyard.
Redwood and cedar are the most ideal types of wood for these playsets because they are naturally resistant to bugs and weather damage. However, some swing sets with slides are made of chemically-treated wood to improve their weather and pest resistance.
You need to be careful before choosing such playsets because kids will always come into contact with the chemicals every time they touch the treated wood.
Although wooden swing sets with slides tend to hold up quite well, they usually require yearly restaining to maintain their quality. Sometimes, the wood may also rot and break down.
Metallic swing sets with slides offer better durability. However, you need to pay attention to the metal quality used in the construction and its protective coating. Small swing sets with slides are mostly made of steel, while others are made of steel alloys featuring a protective coating.
Galvanized steel complemented with a powder coating usually offer the best rust and weather resistance. The primary goal of the coating is to protect the frame from nicks and scratches.
The biggest risk for metallic sets is heat. Metallic frames tend to become too hot in the sun and can become a burn risk for kids.
Although protective coatings usually help, it is always advisable you confirm the frame's temperature by touching it with your bare hand before you let your kids on it.
Most wooden and metallic swing sets will have plastic slides. Some other parts, such as the swing seats, will also be made of plastic. Ensure the plastic parts are hard enough to withstand adverse weather elements and prolonged exposure to sunlight.
4. Age Range
Most manufacturers usually include a recommended age range based on a playset's size, material, and swing set/slide overall design.  It is always critical to purchase a swing set with a slide that is appropriate for your kids' age.
Typically, a swing set designed for a 10-year-old could pose a significant danger to younger kids, especially toddlers.
Swings sets with slides designed for younger kids will have a 3-point or 5-point safety harness to hold the child tightly while he/she is swinging. The slides will also be much smaller, compact, and maybe slightly textured to reduce the risk of falls and chances of injury in case of a fall.
The minimum recommended age will always be specified in the manufacturer's booklet or installation instructions.  No matter how safe you think your kids will be on the playset, always keep in mind that adult supervision during playtime is critical.
5. Your Budget
Although you may want the best swing set with a slide on the market, you need to be conscious of how much money you are willing to spend on it. Sometimes, purchasing your set from a reputable manufacturer or distributor will come at a slightly higher cost.
Decide the maximum amount of money you can spend on the swing set and take time to shop around for the best option that falls within your budget.  You will always get value for your money if you decide to source directly from a manufacturer other than a retailer.
Some manufacturers and wholesalers offer affordable financing options or rent-to-own options to make your work a little bit easier. The most important thing is to ensure that you aren't overspending.
6. Installation
All swing sets with slides require proper assembly and installation. Large swing sets that feature swings, slides, climbing walls, and ladders may take several days to assemble. However, the smaller and simpler versions are relatively easy to assemble and install.
If you don't have experience assembling and installing a swing set, consider hiring a professional to help you with the installation process.  If the swing set doesn't match your DIY skill and you proceed to install it yourself, it could pose a significant safety risk to your loved ones.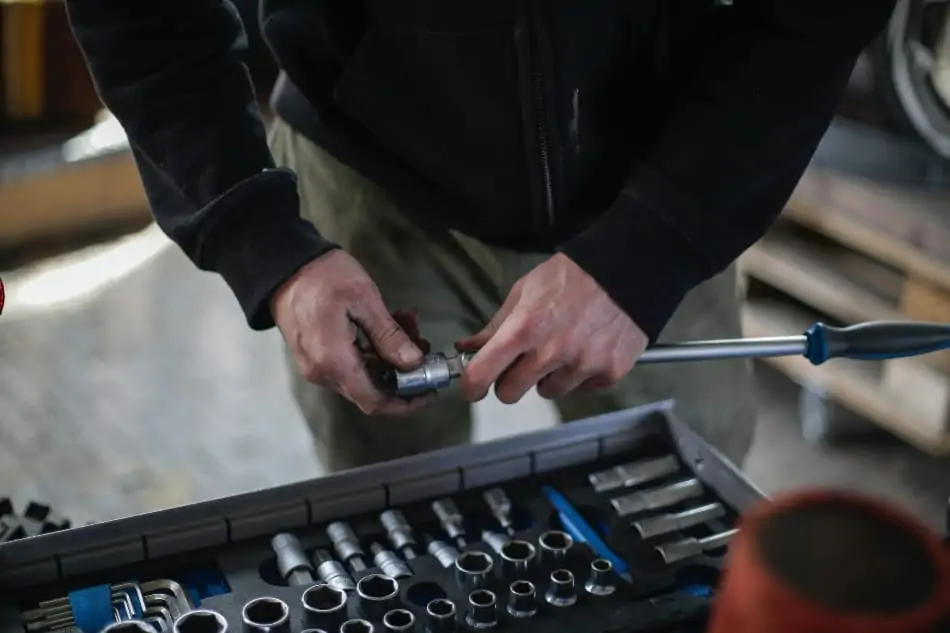 If you are confident that you can do the job yourself, make sure you have the right tools and ask your friend or kids to help you.
Once you are through with the installation, hire a professional to inspect the installation before allowing your kids on the swing set with a slide.
7. Warranty and Reviews
Lastly, make sure you ask about the warranty before you pay and walk out with your swing set. The best manufacturers will always stand behind their products by offering a guarantee.
Some of them offer a limited lifetime warranty on most of their swing set parts and up to ten years on the remaining components and accessories.
You should also search for customer reviews on some of your preferred swing set with slide models and see what other people are saying about it.
A simple online search will provide you with a host of valuable resources that give honest opinions of parents and playground owners who are already using the equipment.
Final Thoughts
A swing set with a slide can be an excellent addition to your backyard because it provides your little ones with countless options during playtime.  It is no secret that almost all kids love swing sets but providing them one with extra features such as slides can only propel their freedom and ignite their imaginative minds.
However, before you purchase and install one in your backyard, you need to conduct thorough research to identify the best option for your children.  Some of the critical factors you need to consider include safety, durability, material, and your budget.
Remember that buying a long-lasting swing set with a slide is an essential decision for your entire family. Therefore, it doesn't hurt if you take the time to shop for the best option possible.