It's no secret that kids are happier when they have a place to play outside. From swings and slides to trampolines and climbing walls, backyard playgrounds offer endless hours of fun for children of all ages. If you're looking for an easy way to improve your home's curb appeal as well as provide something special for the whole family, then investing in a backyard playground is an excellent choice!
So, what are some of the benefits of having a backyard playground? A backyard playground offers a haven for your kids where they can play and develop critical skills under your watch. They enhance your little one's social life and provide a healthy outdoor activity. And it is not just about the kids, this playground also increases your home's curb appeal and value.
In this blog post, we will discuss some of the critical benefits of owning a backyard playground and some of the types of backyard playground equipment to consider. So, let us get started.
1. Increased Property Value
Owning a backyard playground goes beyond making your children happy. A good backyard playground will increase the curb appeal of your home, which will, in turn, increase the value of your property.
Typically, a simple backyard background can increase your property's resale price by up to $16,000 for a standard two-bedroom house! This is because potential home buyers are always looking for extra amenities to make their stay much more fun and enjoyable.
2. A Safe Haven for Your Kids
One of the most important benefits of owning a backyard playground is that it provides your kids with their own private space where they can play to their hearts' content without having to worry about traffic or other safety hazards.
For parents, this also means peace of mind as you know exactly where your kids are and what they're doing.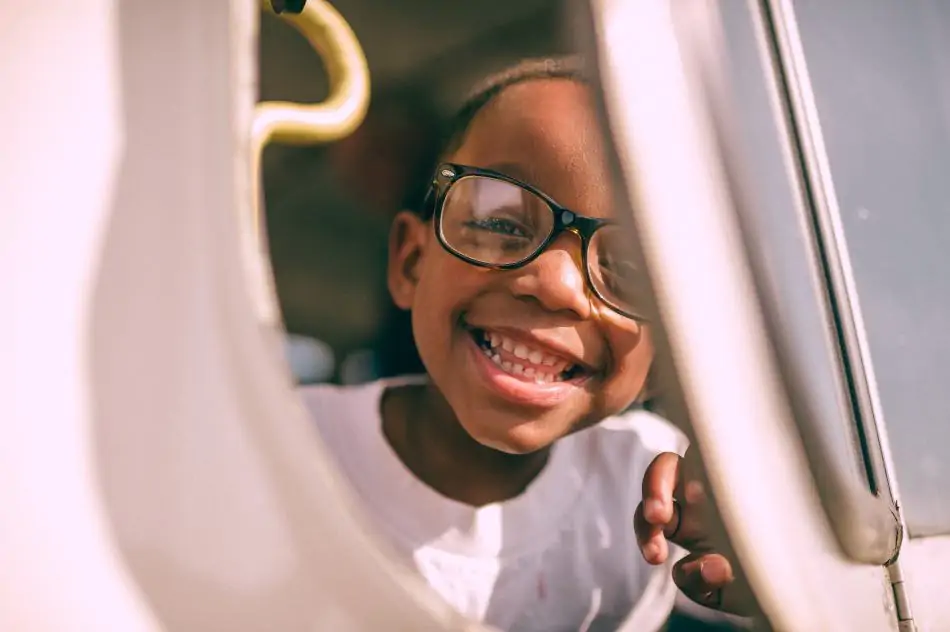 Unlike crowded public/commercial playgrounds, you get a chance to monitor your little ones close and build a special relationship with them while they learn about the world.
In fact, studies have shown that backyard playgrounds can help improve academic performance in children as well!
3. Enhanced Social Life for Kids
If you want to give your child an incredible head-start over their peers, then owning a backyard playset is one of the best things you can give them.
By providing children with a safe place to play, backyard playgrounds increase their opportunity for social interaction and new friendships while enhancing their creativity and imagination.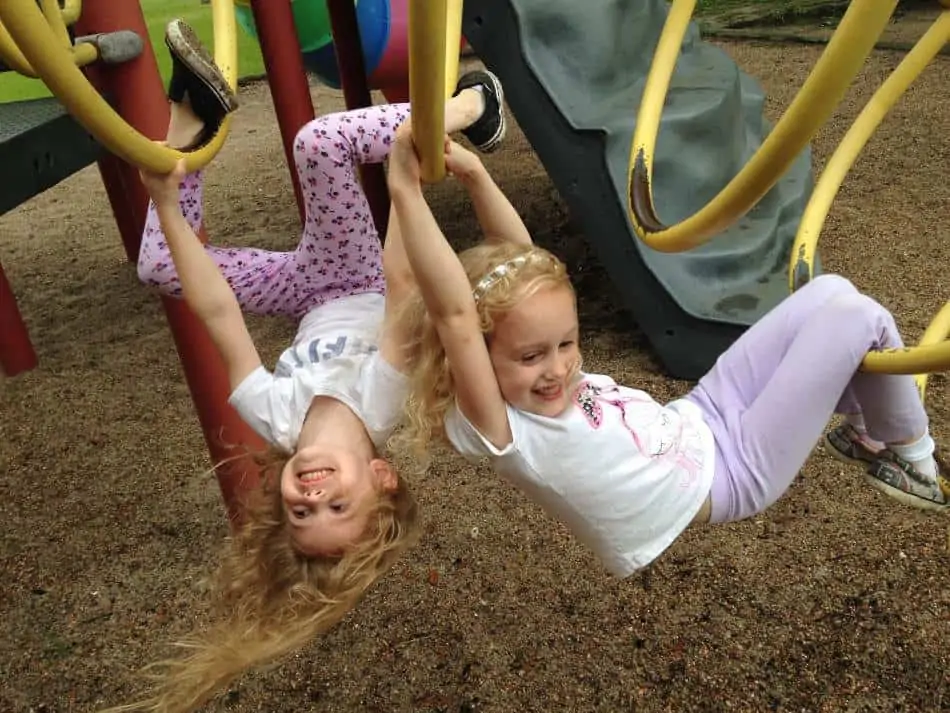 It is this sense of community that will make your child's life so much more interesting in the years ahead! Furthermore, it will teach them about teamwork and the importance of forming long-lasting relationships with their friends.
In most cases, kids find their first friends in a backyard playground. If you're looking for an alternative to daycare centers, then your options are limited as they can be costly and may not provide the same benefits of a private play set in terms of academic development.
4. Healthy Outdoor Activity
Did you know that there is overwhelming evidence suggesting that playing on outdoor equipment such as slides and swings can be tremendously beneficial for a child's physical well-being?
In fact, these activities have been shown to increase muscle strength in children while improving their cardiovascular health and respiratory function. Kids who play outdoors are also less likely to suffer from obesity than those who spend all day indoors on TV or playing video games.
A good backyard playground will provide children with a healthy outdoor activity that they can enjoy every day without having to worry about the safety of their surroundings.
5. Increased Social Life for Parents, Too
This benefit might not seem as important as those we've mentioned above, but it's still worth mentioning!
As strange as this may sound, an outdoor recreational area like a backyard playground will often provide adults with a sense of community.
For example, you might not have noticed this before, but most kids bring their friends to the park every day after school or on weekends! This means that your neighbors are constantly interacting and socializing in ways they never did before!
In fact, it's because of these benefits that many backyard playgrounds are now being specifically designed with a social aspect in mind.
For example, some playsets include picnic tables and BBQ pits that adults can use alongside their children to make new friends!
6. Socializing with Peers
More often than not, the best part of owning a backyard playground is that it provides a perfect space for children to develop critical social skills through playtime interactions with their peers.
This will allow them to learn how to get along with other people while having fun at the same time!
In fact, there is plenty of research that shows how playtime interactions among children can help improve their self-esteem and confidence as they grow older.  
It also makes them more aware of the feelings and experiences of others without having to live through it themselves.
7. Increased Health Benefits
A backyard playground will provide your family with a safe and healthy outdoor activity that offers everyone a wide range of health benefits.
In addition to building muscle strength, backyard playgrounds also improve children's cardiovascular health and respiratory function while reducing their risk of obesity!
All this means that having a playset installed is one of the best decisions you can make for your family's physical well-being.
8. Improved Academic Performance
Numerous studies show a direct relationship between how much time children spend outdoors and their academic performance. The more outdoor exposure they get, the better their results are in school!
For example, it has been scientifically proven that children who spend at least fifteen minutes outside every day score higher on standardized tests than those who don't.
This is because playing on a backyard playground helps children develop the creative thinking skills necessary for academic success.
Playing on equipment like swings and slides will help them learn to be more flexible in life while gaining greater self-confidence!
9. A Place of Their Own
At the end of the day, one of the most significant benefits that kids get from owning a backyard playground is that it provides them with their own personal space to play.
This will help older children value the importance of sharing and compromise while developing leadership skills at an early age!
For younger kids, having their own place to run around and explore promotes independence by allowing them to develop problem-solving skills as they try new things.
10. A Safe Haven for Pets
A backyard playground is not only a safe haven for your children, but it can also be a fun and safe place for your pets to play around in too!
This is especially important if you're someone who owns an outdoor pet like a dog or cat. 
Dogs, in particular, enjoy playing on playground equipment with their owners, while cats might get some exercise by chasing dangling accessories like birdhouses and wind chimes!
How Often Should Kids Be At a Backyard Playground?
As long as your children are supervised by a responsible adult, having them spend some time on their own backyard playground is perfectly fine.
However, you should probably keep in mind that playing outside for too long can result in an increased risk of sunburns and insect bites. This means it's best to give kids breaks every few hours so that they can go inside and rest.
In general, the best rule of thumb is to not restrict your kids from playing on backyard playgrounds for more than two hours per day unless it's too cold outside (in which case you'll need to come up with another activity). The key here is moderation!
Understand your kids' needs and wants, and do not overdo it with regards to the amount of time they spend on the playground.
In some cases, they may want to continue playing, but you have to implement a limit so that they don't over-exert themselves.
Types of Backyard Playground Equipment to Consider
There are several different types of backyard playground equipment you can purchase and install in your backyard for your children to enjoy! Before making any final decisions, consider all the options available and what will work best for your specific situation.
One of the most popular options is a swing set because it's very versatile, and kids love them! For example, some types have swings that can be adjusted to different heights, while others come with slides, rock climbing walls, and bars for your children to do chin-ups on.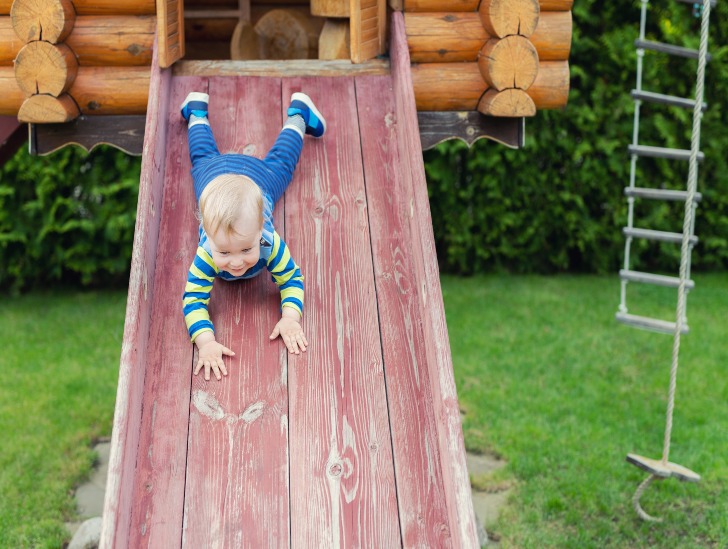 If you're looking for something that doesn't take up a lot of space, then you might want to consider a jungle gym or climbing wall because they're great for both indoor and outdoor play!
Another popular option is an inflatable bouncer, which makes it easy to set up in your backyard.
However, if you have plenty of space, you should consider installing a playset since it provides your little ones with a wide range of play options. It is also the perfect place to have your children's friends over for a birthday party, so they can all play together and have a good time.
Final Thought
That is it about the benefits of owning a backyard playground, and we hope you enjoyed reading the post.
If you have not installed a playground in your backyard, you now have plenty of reasons to do so.