Today many indoor soft play playgrounds provide endless hours of entertainment for both children and parents. Your little one will not only have fun, but they will be physically and mentally stimulated and have the potential to build social skills, too.  
Soft play playgrounds are made of soft foam, which is covered by vinyl and designed for babies and children up to ten years old. This environment allows them to safely explore, create, and play on soft materials such as slides, trampolines, ball ponds, and other foam-based fun.
Children thrive when they are put into situations that allow them to be creative, interact with other children, and physically challenged. But how can your child, regardless of how young, benefit from playing at soft play playgrounds?
What Are Soft Play Playgrounds?
Soft play playgrounds are designed to encourage children to be active in an innovative way that significantly reduces the dangers of traditional playgrounds. The foam slides, mats, bounce houses, and play structures are covered with a strong vinyl covering, offering a safe environment for children of all ages.
Soft Play vs. Traditional Playgrounds
Traditional playgrounds are a childhood staple; it doesn't take long for most to recognize the swing set, long spiraling slides, and the monkey bars. However, many traditional playgrounds carry the risk of injury for children. Kids can jump off swings, run and trip, or fall of the swinging monkey bars.
Soft play playgrounds, on the other hand, are structured just a little more differently. It greatly reduces the risks of injury, not only because of its soft surfaces to absorb drops and falls, but also because the types of structures within this setting are built to prevent falls in the first place.
Soft Play for Different Ages
Most soft play playgrounds offer a variety of age-appropriate play areas with places for parents to watch in the distance for older children:
Children ages 5 & older have bounce houses, foam pits, trampolines, and mountain climbing areas—plenty of places for them to play pretend and use their imagination in various types of settings for hours of safe fun.
Toddlers' ages 12 months to 36 months areas are filled with play structures such as tunnels, small slides, soft blocks for stacking, and others that allow them to safely navigate by crawling and walking. They are designed to help improve their agility, muscle strength, and balance.
What is Soft Play for Babies?
Soft play gives a safe place for babies to explore with foam-based fun in an age-appropriate area. It has been proven to be a safe and clean environment for hours of engaging fun—even for babies as young as six months—and to practice rolling over, crawling, and walking without the hard surfaces. These essential movements will help their physical development.
In addition, infants and toddlers love watching other children; this is the perfect environment to explore and interact with others their own age, even if it is just to stare.
What Are the Benefits of Soft Play?
Children are filled with a ton of energy, and by nature, they are natural explorers. Allowing them to run, bounce, climb, play, and explore is beneficial for their overall development; playtime stimulates their emotional, social, motor, and cognitive growth and is important for children throughout various ages of their lives.
Development of Social Skills: Social skills are essential, but not always easy to teach. Soft play offers a fun environment for children to play and develop social skills and language skills from building friendships, cooperation, sharing, and more.
Builds Confidence: When we encourage children to push their physical boundaries, their confidence begins to grow. Soft play is the perfect place to get your child crawling and walking without the hard surfaces. The more they practice, the better their agility, muscle strength, and balance.
Encourages Physical Activity: In a world filled with electronic distractions, children need to develop a good foundation to be active and healthy. Indoor soft play areas are a great option that will keep them active on rainy days rather than on the iPad or watching TV. All of the climbing, jumping, and running will improve their cardiovascular health, as well as increase strength in their upper and lower body.
Inspires Creativity: When children are put into a new setting or surrounded by other children, a fantastic thing begins to happen; they begin coming up with games, playing pretend, and their imagination goes wild. This is much needed for future problem-solving, new ideas, and thinking critically when they get older.
Better Communication: Communication is the key to peer interactions and relationships. Putting your child into situations to improve their communication is essential. This allows you to teach them how to listen and properly respond. Being able to interact with other children can even help them learn the words to break the ice to make new friends.
Improves Brain Development: Especially during the early years, stimulating the brain is essential to its development and function in children.
Encourages Free Play: Unstructured play is essential for new experiences that will teach your child how to work both in a team and alone, encouraging them to interact with the world around them.
Are There Any Dangers with Soft Play Playgrounds?
Almost all playground injuries are a result of a child falling, whether it's off the equipment while climbing or running. This danger is dramatically decreased with soft playgrounds because the floor underneath is soft; when a child falls off while climbing, the impact is absorbed and softened, therefore, reducing the risk of injury.
It's the perfect environment to let your child push their physical capabilities and curiosity, build their confidence, and try new things without too many limitations. Watch the pride in their face when they reach the top of the mountain climber, attempt to do flips while on the trampoline, or conquer their fear and jump into the foam pit.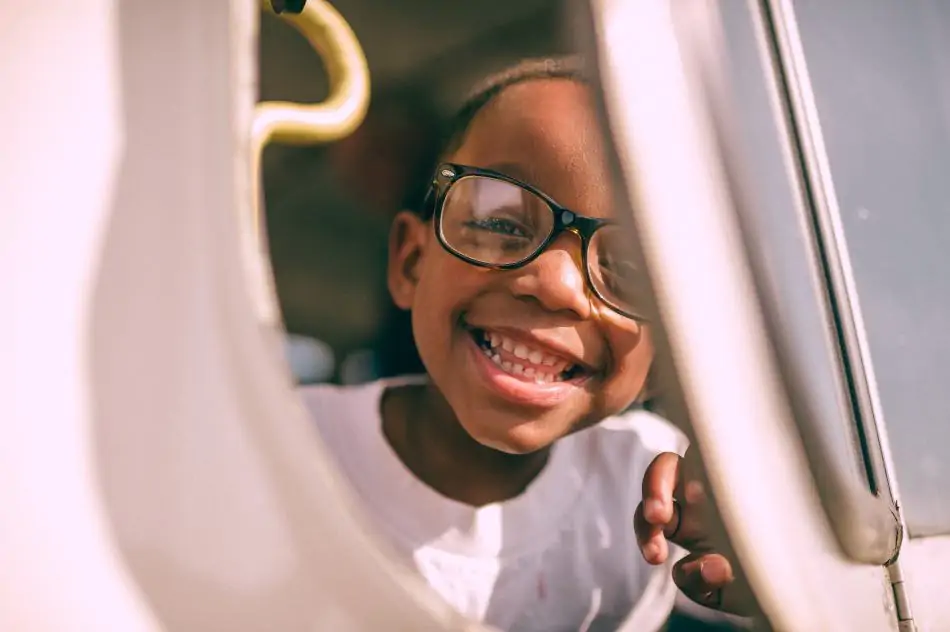 Of course, just because the environment is soft doesn't mean injuries are impossible. The most common risks often involve kids colliding into one another. This is why adult supervision is critical to ensure your child and other children playing remain safe. Here are some other safety tips to keep in mind:
Be sure that you are choosing a play area that is age-appropriate for your child as well as their physical capabilities. This will also prevent bigger kids from trampling the little ones.
Keep an eye on your child as he/she slides into the ball pools. You want to keep a visual of them getting in and out of the ball pit safely. Children can get stuck under the balls, and another child could slide down and run into them while they are still trying to make their way out.
Ensure that your child or another child is not roughhousing, jumping off equipment, and colliding with other children playing nearby. Kids are going to be kids, but being there to correct their behavior quickly will prevent injury.
In Summary
As a parent, ensuring your child develops into a loving, caring, and understanding adult is important. Giving them the skills to make this happen isn't always easy, but with the safe environment offered by soft play playgrounds, you can.
Soft playgrounds offer many developmental benefits, such as learning to make new friends, properly communicating, learning to control their emotions, developing creativity, using their imaginations, and burning off stored energy. These are just a few of the many excellent benefits soft playgrounds provide, but all are essential life skills that make great kids even better.
Finally, although soft playgrounds are safe for children of all ages, to best ensure their safety, always keep an eye on your child. While accidents are rare with the materials soft playgrounds are made from, they can still happen, especially with other children around.