It can be a struggle to find a way to entertain your little ones, so you might be considering purchasing some indoor playground equipment to keep their attention, but of course, you want the best. There are many choices out there, so consider your space and children's age before searching for the right equipment.
A few of the best types of indoor playground equipment are:
What is best depends on your child's interests. Finding products that engage and entertain will be the best strategy for long term play.
You might be setting up a small playground inside your home or a play place in your office, so consider the space you will be using and how it might interact with the surrounding environment. Keep in mind that the goal is to create a fun and safe space for kids to play. Try and imagine yourself in their shoes when picking out equipment. 
With this in mind, you'll have better luck finding products that grab their attention and don't let it go. 
What are the Best Types of Indoor Playground Equipment?
There are lots of different types of playground equipment on the market. Finding the best equipment will depend on several factors like durability and price. Playground equipment can also be geared towards different age groups, so finding the best product will depend on who will be playing on it. 
Here are some highlights from a few categories of playground equipment.
Slides
Climbing Toys
Here are a few great climbing toys that any child is sure to enjoy.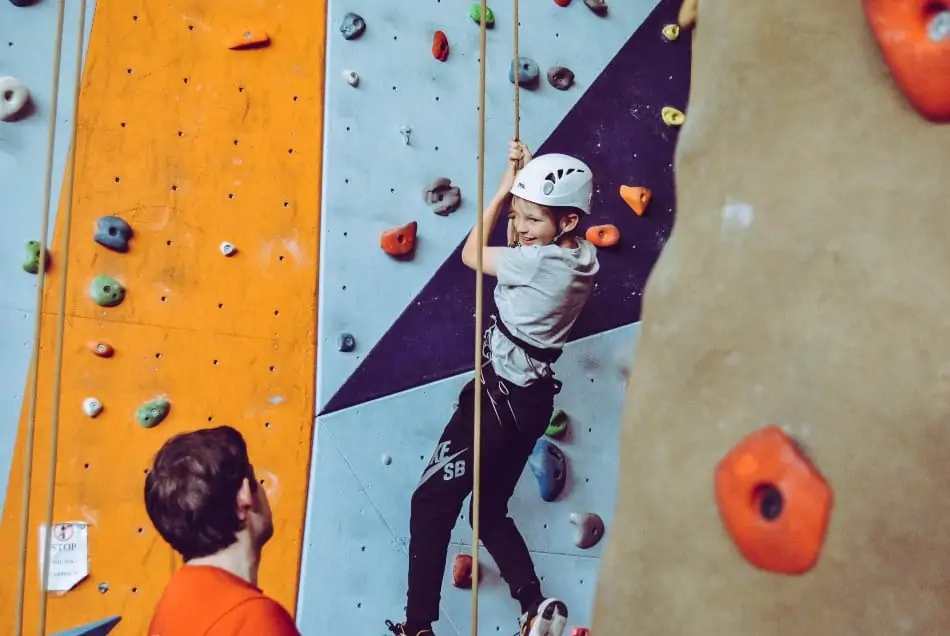 These are just a handful of the great options out there. Understanding what you are looking for when it comes to playground equipment and space will help you determine which product is right for your needs. 
A lot of these products are more geared towards younger children. You might be wondering if there are choices for older kids. 
Is There Equipment That Is Geared Towards Older Children? (6-10)
If your kids are a little too old for the products we have already explored, or you have a lot of different aged kids to entertain, you might be considering getting some indoor playground equipment that will cater to these older children. 
There are lots of great options that offer engaging and fun activities for older kids. Here are just a few:
Older children tend to need a bit more mental engagement. This means exciting their minds with play structures that are challenging and fun. Games and Toys are also an excellent option for older kids. 
Is it Expensive to Build an Indoor Playground?
If you are looking to get all the most outstanding and engaging playground equipment, it might seem like you need to fork over extra dough. At the end of the day, though, remember what the goal of the playground is; to have fun. 
There are plenty of ways to have fun on a budget, so consider some of these items when searching for equipment. 
When considering what indoor playground equipment is best, always remember to include a variety. Picking a few of the options listed here will ensure the children stay focused and engaged in their playtime. It is never necessary to break the bank finding the best equipment either. 
If you have kids, you know, sometimes the cheapest, most straightforward option is the most entertaining. Just because a piece is expensive does not mean it will be the best item to play with. Fill your indoor play space with big pieces like slides and climbing equipment but always have toys like wooden blocks to cater to different play styles. 
Plan out your indoor playground first. Once you have found the right equipment and assembled it all, you'll be on your way to creating a safe and fun environment for kids to play.