Keeping your children entertained can be quite challenging, and getting them outside to play might seem an impossible task. Installing a swing set in the backyard can motivate them to go out and play, which is crucial to their development. The last thing you want is your kid spending the entire day inside the house watching television or playing video games. Unfortunately, choosing the right swing set can be quite challenging, especially if it is your first time.
So, what should you look for when buying a swing set? You need to consider material, safety features, deck height, durability, ease of installation, and maintenance cost.  The primary goal is to buy a swing set that will serve your kids for quite a long time. Do not be in a hurry to pay for a particular swing set just because you think the price is great. Instead, take time to compare different options to gather as much information as possible that will help you make an informed decision.
In this blog post, we discuss some of the critical factors you need to consider when purchasing a swing set for your little ones.  We want to make your work as easy as possible so that you don't get confused when you go to the market. Read on to find out everything that you need to know.
1. Space
The most crucial thing to consider when choosing a playset is the amount of space available in your backyard. Keep in mind that space needs to be big enough to accommodate both the playset and the children.
You need to ensure there is enough room in front and behind the playset to accommodate kids.  Kids are always excited, and you may not be around 24/7 to supervise them while playing. When they step out, they can do all sorts of things. Therefore, your primary objective should be to minimize the risk of injury as much as possible.
The availability of sufficient space around the swing set gives them room to do whatever they like without endangering their lives. Typically, a swing set requires about six feet of clearance around it for safety. So, factor that in when you are thinking about size.
When shopping for a swing set, you might come across what is referred to as the "Recommended Safety Zone."  This is the area that playground experts recommend you should leave around the swing set. In most cases, it needs to be approximately six-foot all round.
2. Material Used
Various materials are used to construct swing sets, but the two most common ones are wood and metal. For accessories such as the slides and belt swings, they are usually made of high-density plastic for both metallic and wooden swing sets.
Make sure you go for a material that is safe, strong, and durable. Metallic swing sets are becoming unpopular because they get extremely hot in the sun. Today, wood is the most commonly used material, but there are still multiple options for you to choose from.
The three common types of wood used in the construction of swing sets are Redwood, Cedar, and premium preserved pine. Cedar is highly resistant to rot, decay, and damage. Wooden swing sets manufactured from cedar are affordable and durable, but you need to pay close attention to the thickness of wood used in the set.
Although there are different types of Redwood trees, the most common type used in swing sets is the U.S-grown California Redwood. Like Cedar, Redwood is naturally resistant to decay and damage because it contains significant tannins. It is also immune to insect damage.
However, the quality of Redwood is on a sharp decline. Therefore, if you prefer a Redwood swing set, make sure you confirm with the seller if the swing set is made from new growth Redwood or old growth Redwood. You should also strive to find out if the Redwood is center cut or not.
If the swing set is made from cuts of newer growth Redwood and non-center-cut, you could be dealing with a lower quality product. This is so critical. Ensure the seller can answer these questions before you purchase the swing set.
Premium preserved pine swing sets are the most durable of all wooden swing sets because the pine is pre-shrunk and thoroughly preserved. These two processes minimize cracking, shrinking, cupping, fungal decay, and warping.
Swing sets made from premium preserved pine can withstand extreme weather conditions and hold more moisture than Cedar and Redwood. This ensures your swing set lasts for many years.
3. Safety Features
For many parents, price is the deciding factor when it comes to buying a swing set.  While it is understandable, it is good to keep in mind that your kids' safety is paramount.  Sometimes, the safety features included on slightly higher priced swing sets make them worth the extra cost.
Some of the safety features you need to pay close attention while shopping for a swing set include:
All edges must be rounded or capped with no protruding/exposed sharp edges that may scrape, scratch, or injure your kids.
All swing chains must be covered with hand grips to prevent your little ones' fingers from getting pinched.
The clubhouse decks and all slide platforms must be designed in a way that prevents children from falling off.
The entire swing set must not have lead paint or any form of wood treatment that may be harmful to your kids' health.
Consider buying a pre-prepared swing set because everything is already in order. The holes have already been drilled in the right places, and beams are of the right density. You will also receive detailed instructions on how to assemble it.
In some cases, the seller will send a technician to your home to help you assemble and install the swing set. Most pre-prepared playsets also come with relatively high-quality hardware that can stand the test of time.
4. Think Long-Term
When you are shopping for a swing set, always try to think long-term. Do not buy a swing set that you think is "perfect" for the moment because, in a year or two, your children would have outgrown it, and you may be forced to install a new one.
Go for something that can grow with your kids.  Remember that selecting something too small may be quite easy, but it may not serve your needs.
Go for a unit with multiple features that can be easily swapped or expanded. Check whether the baby swing can be swapped out for a full size one or whether an extra arm can be added on the set to accommodate longer slides.
Ensure that the swing set has features that can be used at different stages of childhood. A dynamic set allows kids of different ages to enjoy their playtime and guarantees a longer lifespan.
However, you need to be careful not to acquire a swing set that is too big because it will require you to spend a lot of time supervising the kids during playtime. Instead, go for a modular swing set that you can easily add pieces onto in the future.
5. Ease of Installation
Lastly, you need to think about ease of installation. Most of us don't know that the cost of delivery and installation can sometimes match the price of the swing set itself.  Some installers will charge per hour, while others charge based on the number of steps in the installation manual.
Some swing sets are quite complicated and may require an entire weekend to assembly and install. Some will even require up to 40 hours of work for complete assembly and installation.
So, before you purchase that swing set, be sure to include the additional cost of professional assembly and installation in your budget.
Some swing set require in-ground cement installation for stability.  A good swing set should be freestanding with a relatively broad base to enhance stability and allow for easy relocation when need be.
If you plan to install the swing set by yourself, you must be 100% sure of what you are getting into. Keep in mind that the assembly and installation process can be more challenging and time-consuming than what you imagine. 
So, if you are not 100% sure that you can do it, contact a professional expert for assistance.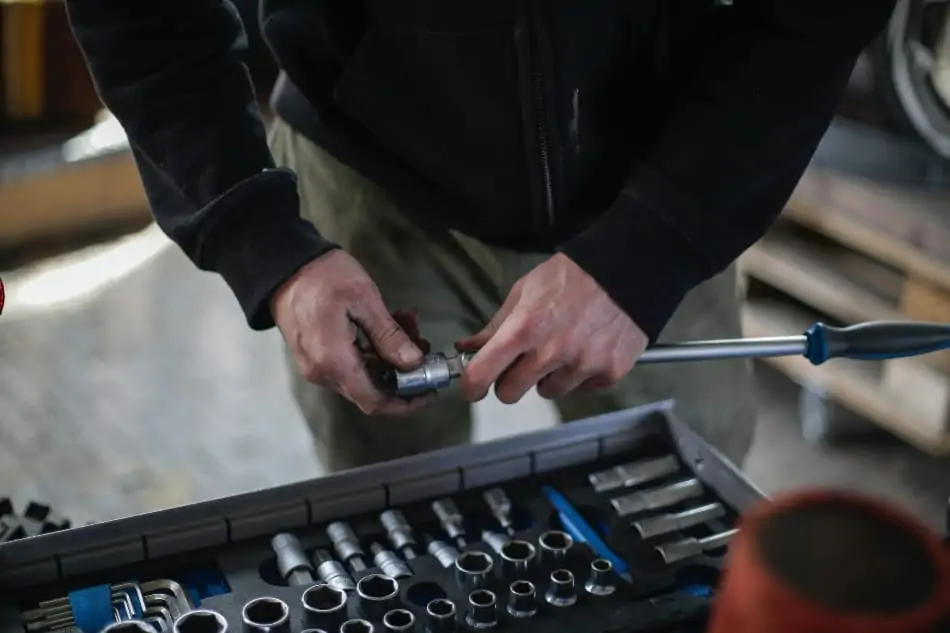 Summary
Buying a swing set takes a lot of time and research to ensure you acquire the right model and size for your kids.  You need to be confident of what you are getting before you pay for it. The tips outlined in this post can help you make an informed decision.
This information should serve as the beginning of your research. From here, you should be able to establish what is right for your kids pretty easily.  We hope you found this post useful.
If you still have any questions or suggestions, please let us know in the comments section below.