If your primary goal is to limit your children's screen time and encourage outdoor play that fosters cognitive development, purchasing a playset for your backyard is a step in the right direction. But with so many playset models to choose from and endless combinations of different features, finding the right option for your little ones may seem challenging. Fortunately, you don't have to go through that hassle because we are here to help you make an informed decision.
Which backyard playset is best for you? The truth is that there is no straightforward answer to this question because there are many factors you need to evaluate before you decide. You have to start by assessing your play area size, children's ages, how long you want the playset to last, material, weight capacity, features, your budget, and most importantly, the safety considerations. A combination of all these factors will help you make an informed decision on which backyard playset is best suited to fit your needs.
If you are looking to buy a backyard playset for your little ones but don't know where to begin, you have come to the right place. This article is a comprehensive backyard playset buying guide that will help you make an informed decision. Read on to learn more.
When Is the Best Time to Buy a Playset If You Want to Save Money?
Before discussing some of the critical factors that will determine the type of playset you acquire, let us find out the best time to hit the market.
Like any other product, it is cheaper to buy a backyard playset during the offseason. For many parts of the world that experience winter and summer with spring and autumn in between, the best time to shop for a backyard playset is February or March, just before the warm weather kicks in.
You can also get a great deal if you make an order in the middle of winter when nobody is bothered about outdoor play. If you can't find a great deal during this time, be sure to creep back around the Black Friday period for end year sales.
How to Find Out the Best Backyard Playset for You
Now that you know when to buy a backyard playset, the big question is; how do you find the right one for your little ones?
The next sections highlight some of the critical factors you need to consider when shopping for a backyard playset. These factors will provide you with insights into choosing the best playset for your backyard.
We don't focus on naming specific playset models because that will distort your decision-making process.
1. Think about Installation Location
Before anything else, you have to think about the exact location to install the playset. What is your backyard like? Is it uneven? Is it flat? How big is it?
Keep in mind that playsets have two different bases to choose from; the conventional playset base is ideal for different types of backyard, while the square base is mainly suitable for flat and even backyards.
The square bases' post-and-beam construction can easily accommodate popular accessories beneath the base, including a full-size, convertible picnic table that doubles up as a sandbox cover and a built-in sandbox.
On the other hand, the standard playset base is ideal for relatively sloping backyards. These bases usually feature a wide-angle ladder that creates plenty of room for more active play.
So, before you start shopping for a playset, inspect your backyard carefully to determine the type of base ideal for it.
2. Material
Playsets can be wooden, metal, or vinyl. Each material boasts its own set of advantages and disadvantages.
Wooden playsets are the most common because they are well designed to offer a traditional look that allows them to blend well with your outdoor space.
They are generally crafted from pine or cedar, which are popular options for constructing outdoor play structures. When you buy a wooden playset, ensure you paint or stain it after the purchase with the color of your choice.
The primary disadvantage of wooden playsets is that they require regular maintenance to stay in great shape. The wood must be properly sanded and cleaned to prepare it for finishing.
It is also advisable to use special maintenance products to protect your equipment from insects and dampness. Check the strength of your wooden playset regularly since mold can develop. Some parts may also become loose over time.
Metal playsets are quite popular because they are affordable, sturdy, come in different colors, and don't require special maintenance to remain in great shape.
However, metal can rust over the years, distorting the appearance of the playset. To avoid the formation of rust, it is crucial to treat and repaint the metal structures frequently.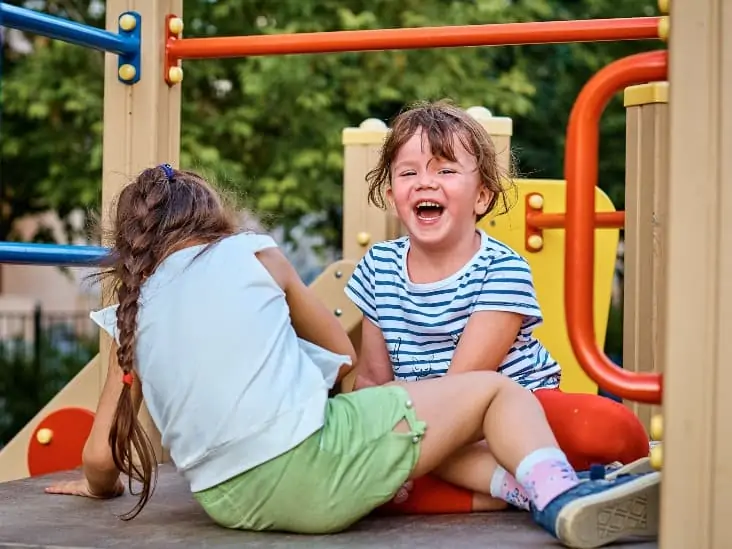 Vinyl playsets are mainly constructed with pressure-treated wood components inserted into relatively thick PVC vinyl posts.
Besides the annual maintenance cleaning, little is needed to keep these playsets in excellent condition. With vinyl, you avoid the need for annual painting, sealing, and staining.
Vinyl playsets come in different colors, but there is limited chance of customizing the colors because it is a long and complicated process. Vinyl is usually considered a premium material, and this is reflected in its price.
3. Weight Considerations
Weight capacity is one of the major concerns when it comes to purchasing a playset. You need to choose a playset that can safely accommodate all of your kids and their friends.
If you have relatively young children, feel free to go for a playset with a relatively low weight capacity (anything between 100lbs and 150lbs). Such swing sets are mainly designed for younger children.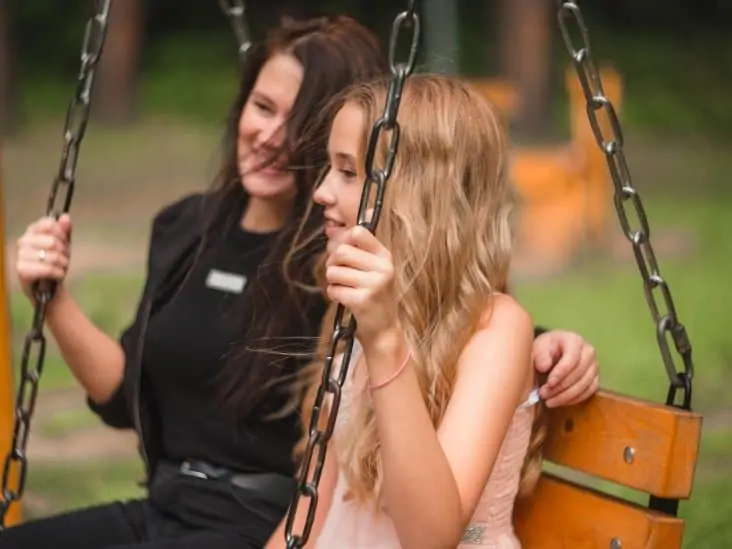 However, if you anticipate keeping the playset for many years so that it can grow with your little ones, consider a relatively larger piece with a higher weight capacity to be safe.
4. What Add-ons Do You Need?
 You can purchase a simple playset with only the basic features, but it may not excite your kids. To add thrill to their playtime, consider buying and installing several add-ons depending on your kids' ages.
A standard playset comes with at least one slide, monkey bar, playhouse, and several swings. Adding several add-ons that are safe for your kids is an excellent way of ensuring they will always be willing to step out of the house and participate in outdoor play.
For toddlers, focus on adding activities that can be done through crawling or cruising. Keep in mind that children in this age group need more space to crawl around and items that are relatively easy to navigate.
Some of the excellent add-ons for toddlers include:
Dual or uni-rider swings.
Infant swings.
Ground-level playhouses.
Open slides.
Tunnels with bubble panels.
For pre-schoolers aged between three and five years old, consider adding play equipment that mimics what is found at the school playground. You just need to ensure the add-ons are relatively shorter and smaller.
Basically, nothing should be more than six inches off the ground. Some of the great add-ons for kids that fall into this age group include:
Cargo net climbers.
Belt swings.
Smaller rock-climbing ramps.
Tire swings.
Tower-level playhouses.
Enclosed slides.
There is no limit to what you can add to your playset for school-age kids. However, you still need to be mindful of the kids' safety. For instance, even at older ages, a swing set should never be more than eight inches off the ground.
Some of the recommended add-on features for older kids include:
Fire poles.
Water cannons.
Monkey bars.
Disc swings.
Trapeze bars or rings.
Spring swings.
Buoy ball swings.
5. Ease of Installation
Most playsets come pre-drilled with clear installation instructions. They will also come with all the hardware you need to complete the installation. But it doesn't mean that you can always assemble the playset yourself.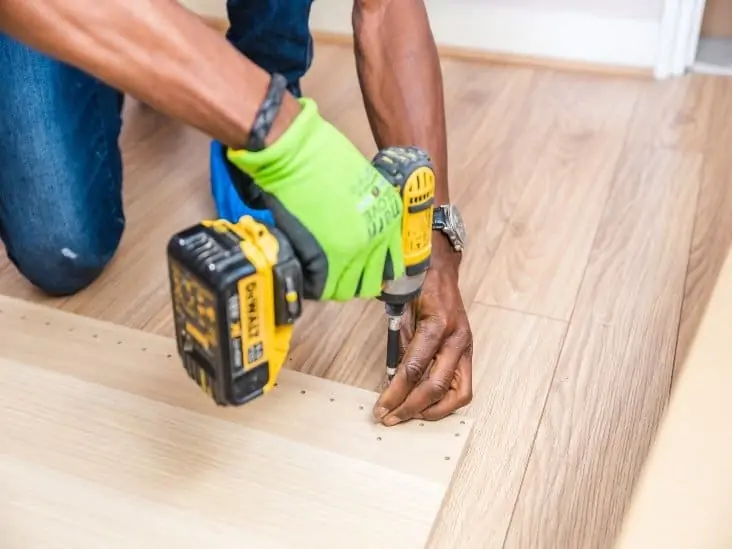 Whether you install the playset yourself or hire a professional installer to help you largely depends on your DIY skills. If the playset is relatively large, then it is almost certain that one person can't do the job, even if you are good with DIY projects.
In such a case, hire an experienced installer to help you with the installation. Remember that installation starts with the level of the installation location. Leave at least six feet of free space on all sides of the playhouse and ensure no overhanging branches or cables.
6. Warranty
Lastly, you need to consider the warranty of the playset before you buy it. Choosing a playset manufacturer that stands behind their product with a lifetime warranty is essential.
That way, you can always be sure that the manufacturer will always take care of unexpected breakdowns that may reduce the lifespan of the playset.
Additionally, the supplier should be willing to allow you to test out the playhouse before you purchase it. Getting your children involved in buying is an excellent idea because everything is about them, not you!
Final Thought
In short, the best backyard playset for you will depend on a wide range of factors discussed in this article. No matter the playset model you go for, ensure it is sturdy enough to accommodate your little ones and their friends.
Finally, remember that the safety of your little ones is paramount. Therefore, anything you choose should guarantee quality and safety.