Kids love playing on swing sets, and they're perfect for all ages. Swing sets offer so many benefits to your kids, such as enhancing their spatial awareness, practicing coordination, and developing their strength and balance. But how do you determine the best swing set for your children? Can you tell which one is safe or not, based on so many varieties in the market?
Swing sets vary in size, design, and features. Some swing sets even have additional features like monkey bars to help your children gain basic motor skills and improve their hand-eye coordination. The best swing set with monkey bars is age-appropriate, safe, and strong enough to withstand the effects as kids swing from one bar to the next.
Here are some of the most critical factors you must consider when shopping for the best swing set with monkey bars. 
Is It Safe for Your Children?
When buying a swing set of whatever type, safety should always be your number one priority. You don't want to endanger the lives of your children when they're playing. Therefore, you should take your time to look if everything included in a swing set with monkey bars that you're interested in is in place. 
There shouldn't be any sharp corners or objects on its surface. Also, see if it has all the necessary chain coverings before buying. If you're looking for a wooden swing set with monkey bars, you may also ask about the chemicals used in treating the wood. Hopefully, the chemicals shouldn't be harmful to yourself and the kids. The best wood should be redwood and cedar because the two can naturally resist decay and rot. 
Still, on safety, a swing set with monkey bars has a unique design used in constructing it. The bars need to be at least 9 inches apart, so your children don't get entrapped in between them. Also, when you finally buy it, ensure you put a resilient surface below the monkey bars to prevent severe injuries in case they fall. 
Finally, check if it follows the safety regulations from the U.S. Consumer Product Safety Commission-CPSC. If it passes all these safety checks, then it's a good choice. 
How Much Space Will It Take?
You should do a background check on your outdoor playground to know how much space you have available for the new swing set with monkey bars. This process is quite necessary before you head out to the market to buy your ideal swing set so you can avoid fitting issues later. If you can remember, it's stated above that swing sets come in various designs and sizes. So, knowing your space capacity will help you purchase a swing set with monkey bars that will fit in perfectly.  
Also, consider the installation needs while at it. A too big swing set with monkey bars might be challenging to install, whether you'll be doing it yourself or hiring a professional for the job. For this reason, your buffer zone should remain at six feet all around the swing set after installation. That way, you'll surely avoid hazards connected with trees falling or fences. 
If you have a vegetation area near your outdoor playground, you should also ensure that there's a good space between the swing set and your garden. This space will ensure that kids don't go running on your vegetation farm while playing. 
The Material Used
Materials used to construct swing sets with monkey bars are mainly wood and metal. While others use only one material for a complete swing set with monkey bars, some come as a combination of the two materials. Most homeowners prefer to maintain a natural look in their backyards, and so most of them go with wooden swing sets. 
Wooden Swing Set with Monkey Bars
When choosing a wooden swing set with monkey bars, pick those made out of redwood or cedar, as earlier mentioned. These two types of wood naturally resist weather damage, pests, and bugs. Therefore, you won't have to incur any costs treating them later. 
With other types of wood, note that the company must have used certain chemicals to improve their pests and weather resistance. The substances may endanger your kids' lives when they contact them, which is something you can't control. 
Though wooden swing sets with monkey bars may give you several years of service, they require constant maintenance to achieve it. If you don't take proper care of them, the wood may break down or rot with time. 
Metallic Swing Set with Monkey Bars
If you're looking for durability, then you should choose a metallic swing set with monkey bars. But before buying, you should also look closely at the quality of metal and the type of coating used to offer protection against rust and elements. The best metal quality should be steel, but other companies still use steel alloys with a protective coating. Picking a swing set made out of galvanized steel with powder coating is excellent. Such swing sets are both weather and rust-resistant. 
Since metals become too hot when exposed to the sun, most swing sets with monkey bars are not entirely metallic. Some have plastic swing seats and wooden monkey bars to ensure your children don't burn. If 100% metallic, always confirm its frames' temperature by touching before allowing your kids in to play.
Age Bracket
Is the swing set with monkey bars you're buying age-appropriate for your kid? You should ask yourself this question before giving out your money. There's always a recommended age bracket on these playsets, depending on their sizes, materials used, and designs. Ensure you buy a swing set with monkey bars that is appropriate for your child. That is because a swing set recommended for ten-year-olds could turn out deadly to younger kids.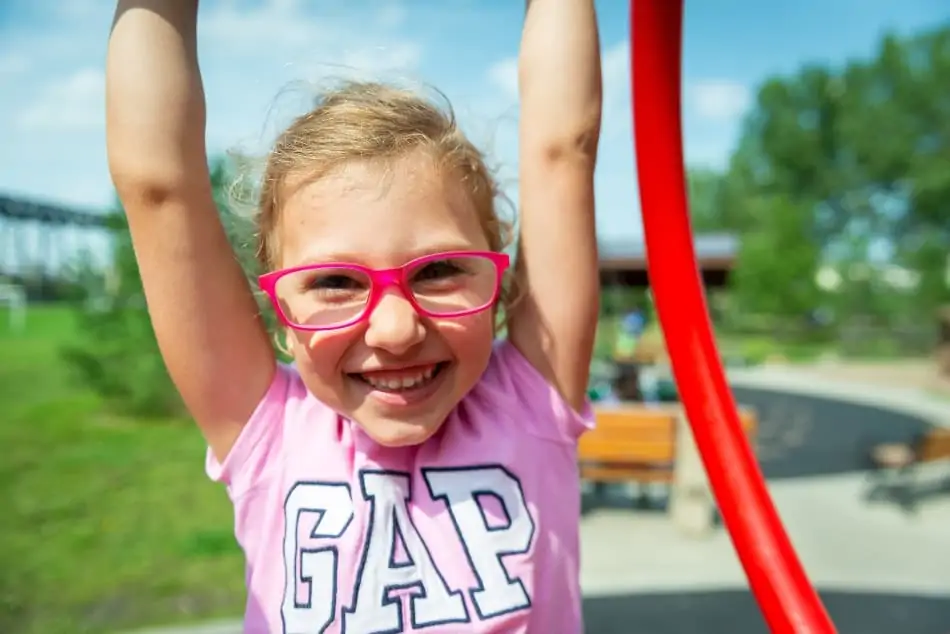 Always check the manufacturer's booklet for the recommended age before allowing them in. No matter how careful you or your children are, accidents are bound to happen. So, you should always be there to supervise as they hop from one bar to another to prevent accidents from happening. 
What Is Your Budget?
Swing sets with monkey bars also come at different prices depending on the design, material, and size. How much are you willing to part with? You have to compare prices from different manufacturers to get the best deal ever. You may discover that buying from your trusted distributor is expensive. 
First, the best way forward is to decide how much you can spend on a swing set with monkey bars. Then, visit many shops and manufacturers to get something close to your budget. Also, consider buying your swing set directly from a manufacturer. It's always cheaper that way than buying from a retailer, giving you value for your money. 
Also, with manufacturers, you can get flexible financing or a rent option, which is quite convenient. Overall, knowing your budget ensures you don't overspend. 
Assembly and Installation
Any swing set with monkey bars would require keen assembly and installation. If you bought a large swing set with a not-too-easy design, know that it may take several days for you to assemble its parts. Smaller swing sets with monkey bars are relatively easy to assemble and install.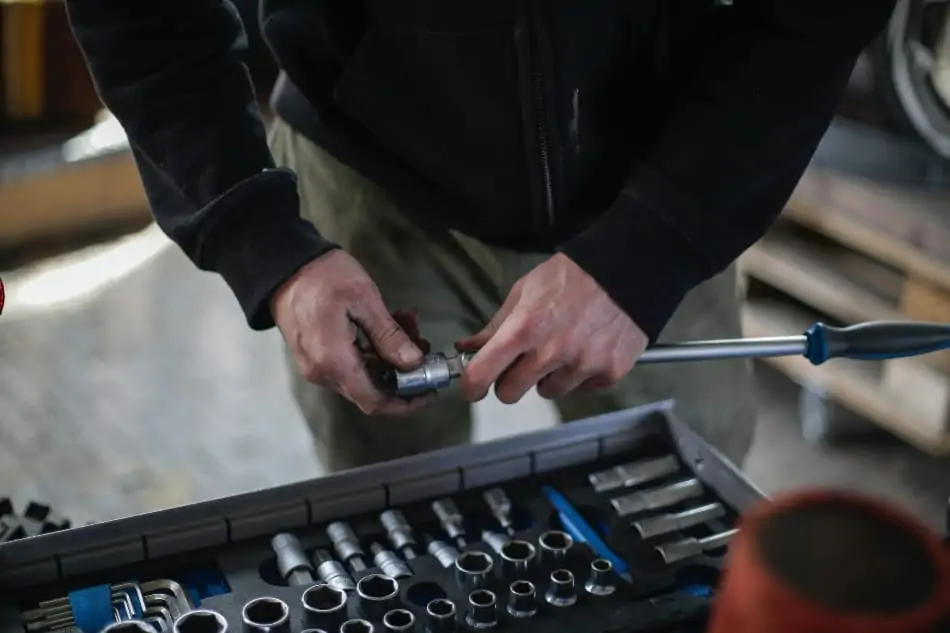 The assembling and installation process requires some skills and experience that only professionals possess. If you're not a professional yourself, consider hiring one for the job. Deciding to do it yourself without any necessary experience will put your children's lives in danger. Professionals also have the right tools for the job, so you won't be incurring other costs buying them. 
You Must Also Consider the Swing Set's Warranty and Customer Reviews
You need the best guarantee to ensure that your trusted manufacturer has your back even after purchase. For this reason, always ask about the swing set's warranty before paying. The best warranty is an utmost ten years or a limited lifetime for the parts and accessories.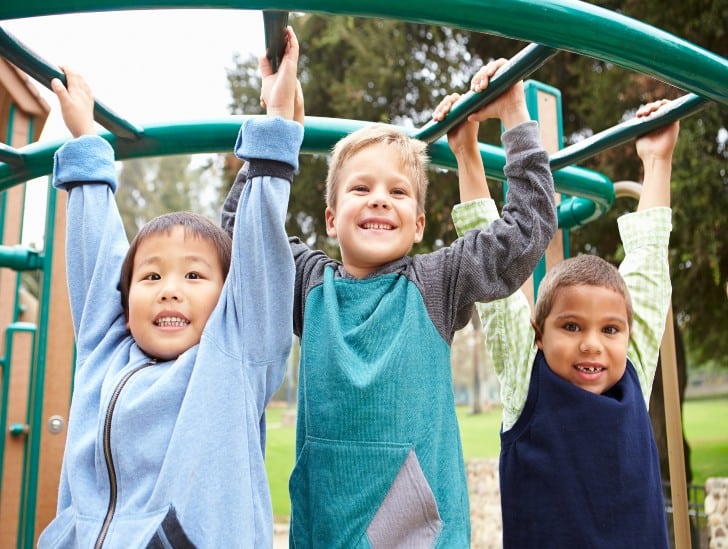 Besides warranty, you should also search for customer reviews on some of your preferred swing sets with monkey bars. Knowing what other customers are saying about what you're about to buy will help you make the right decision. 
Summary
Kids indeed love swing sets, but giving them an additional feature like monkey bars will add to their many options. It can also ignite your children's imaginative minds. Therefore, buying a swing set with monkey bars is an excellent addition to your playground, but only if you know how to choose the right one.
So, before getting one home, you should consider all the above factors to ensure you choose the best option possible. It won't hurt to shop around for the best swing set with monkey bars. Take your time while at it if you want to get the best.