There are few things more exciting and satisfying for many kids than spending a sunny day outdoors playing. With the right playset, you can easily turn your backyard into your child's go-to place for playing and burning energy.
However, finding the playset for your little ones can be quite challenging.
Keep in mind that you have to find a playset that can accommodate your kid's needs, fits into your backyard, is exciting enough to keep your kids happy, and also fits into your budget.
If you are ready to invest in a playset, you have come to the right place. Read on to find out helpful tips that will help you find the right playset for your kids.
1. Read Online Reviews
Before you go out to purchase a playset, take time to read online reviews of the playset you are interested in. Reviews provide you with a great way of understanding the product and knowing whether it will suit your kids' needs before purchasing it.
However, you should keep in mind that reviews can be a double-edged sword.
On one hand, they provide you with accurate information from people who have actually used the product. Typically, you get invaluable insights on the quality, accuracy, durability, and stability of the playset you want to purchase.
On the other hand, you don't know anything about the people who wrote the reviews and their biases.
For instance, someone may be complaining about the small size of the playset when they have a tiny backyard. Another reviewer may have said that it is difficult to assemble on their own when they are just terrible at all handy jobs.
The bottom line is that some people will always find something negative to say about a particular product. So, to make an informed decision, read several reviews and stick to what the majority say about the playset.
If a manufacturer has good reviews from most reviewers, you can assume that this is a legitimate brand and a quality playset.
Reviews are only meant to provide you with information from other users. You still have the responsibility of making an informed decision on behalf of your little ones.
2. Features
Playset features are something that will be unique to your needs.
How old are your children at the time of purchasing your playset? Do you have any size limitations based on the size of your backyard? What is your personal preference? Do you want monkey bars, swings, climbing walls, a playhouse, and a table?
If your children are still young (below six years) at the time of purchasing the playset, go for a set that has both things they can enjoy right now but will keep them interested in outdoor play for many years to come.
Some of the critical features you should be looking for in a playset include slides, climbing walls, decks, monkey bars, tables, and a playhouse.  The more features you have, the more your kids will be motivated to use the playset.
If you are forced to compromise on features, then go for a playset with plenty of features that encourage different types of body movement.
Some sets are constructed such that you can add more features over time. A customizable playset offers you more freedom because you can always add different features as your kids grow old.
3. Involve Your Kids in the Process
To get the most out of your new playset, make sure you bring your little ones with you when you go shopping and think beyond their current ages.  Ensure the set you acquire provides them with the entertainment they need.
Find a good playset with features that allow multiple users or have parts that can easily be swapped out to keep the children interested and to increase the challenge as they grow older.
Failure to involve your kids in the process can be catastrophic because you may end with a playset that you think is great but won't excite them.
Give them a chance to explain what they prefer and be keen to listen to them. If they are old enough, you can let them choose a playset for themselves as long as it can fit in your backyard and is within your budget.
Generally, you need to ensure the playset has several items that stir imagination. Things such as steering wheels, bells, and telescopes are a great way to trigger dramatic play and imagination.
The playset should also feature some overhead apparatus such as monkey bars and trapeze rings that encourage kids to take risks while overcoming different challenges.  Overcoming challenges gives them a sense of accomplishment and self-esteem.
4. Consider the Material
One of the first things you need to think of when buying a playset is the material you want. Playsets are made of wood, metal, and vinyl. Each one of them has its pros and cons.  Here is a quick overview of each material.
Wood
Wood is significantly cheaper than vinyl and metal but requires regular maintenance to keep it in excellent condition. Typically, you will need to seal or stain a wooden playset through the years.
However, wooden playsets have a more classic look, fit well within your backyard landscape, and are relatively durable.
With some types of wood such as cedar and redwood being resistant to decay and bugs, you can be assured of quality service for many years.
Metal
Some metallic playsets are still an excellent option for many parents out there. Metallic sets are a great option because they generally require less maintenance and can serve you for many years.
Although the quality of metal varies, you can still get a great metallic set with great reviews, unique design, and plenty of exciting features.
The biggest downside of metal is that it gets hotter during summer increasing the risk of skin burns.
To keep your children safe, consider a metal with a protective coating. It is also highly recommended you use a sealer on the metal at least once a year to prevent rusting.
Vinyl
Vinyl is an excellent material because it is relatively low maintenance and stays in excellent condition for many years.  It eliminates the risk of splinters and burns on hot days.
However, it tends to hold less weight than metal and wood. It means that you should only go for this option if your children are still younger.
Pricewise, vinyl is more expensive than metal and wood. Typically, vinyl playsets cost 40-50% more than metallic and wooden sets.
5. Think about the Placement Area before You Purchase
Giving children good playground equipment is every parent's dream. However, you need to look before you leap.
Is your backyard big enough to accommodate the playset you are about to pay for? Will you have sufficient free space around the playset to minimize the risk of injuries?
Carefully measure your backyard to determine its size and go for what is realistic. Make sure you measure the backyard twice before you make a purchase.
The last thing you want is to have a set spread out in pieces across your backyard because you don't have sufficient room to assemble it in one place.
You should also anticipate growth. The truth is that your kids won't stay small forever. Appreciate the fact that they will grow older and bigger with every summer that passes.
Therefore, it is crucial to ensure your playset can accommodate their growth quite well.
6. Consider Safety
Safety must come before accessories, fun, and even price because your kids' well being is more critical. Ensure the playset you purchase suits your kid's current age and stage of development.
Pay close attention to the weight limits and go for sets that meet the recommended safety standards. Ensure the set doesn't have small spaces or cracks where your little ones can get stuck.
Check the overall quality of the playset, its durability, and the strength of accessories. Ensure that all accessories meet the recommended safety regulations, such as proper gap spacing, sufficient room to play safely, and enough guardrails.
Before your children start playing, ensure the backyard is appropriately set and everything assembled correctly. You should have the right playground surfacing and anchor the playset properly.
7. Installation
Lastly, you need to consider if an assembly is required and whether you can do it yourself or you'll need to hire a specialist to help you.
Most parents don't realize the complexity of assembling and installing a playset. Before you purchase your set, conduct thorough research to understand the installation process.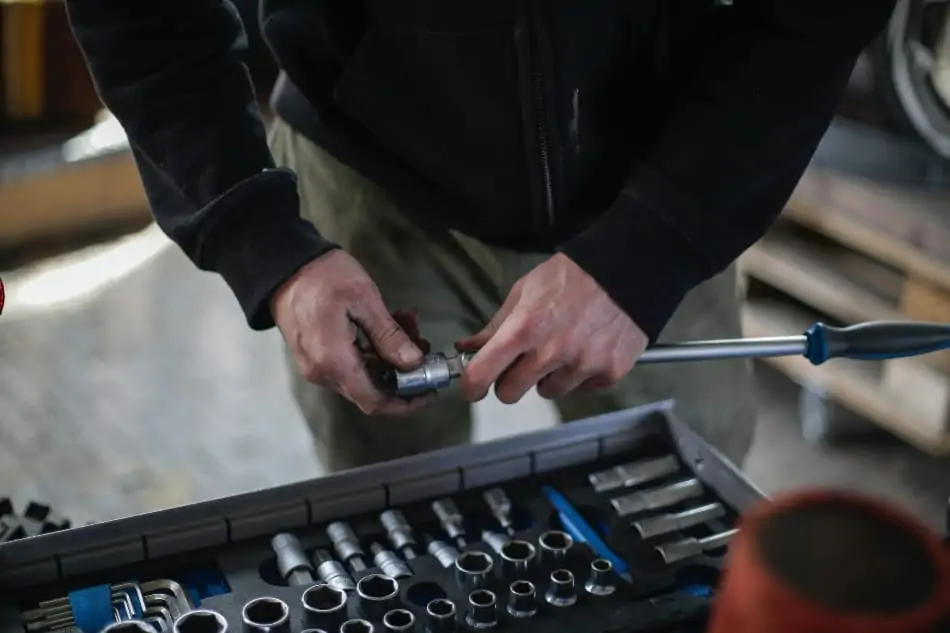 If the seller is willing to assemble and install the playset, keep in mind, it will cost you extra money.
Therefore, if you want to save some money, you should consider doing the assembly and installation yourself but first find out what the job really entails.
Some playsets come with complicated parts that are relatively difficult to assemble and will need an expert. If you are not sure how to go about it, consider hiring a professional installer to help you.
Summary
We hope this post can help you narrow your search and save some time while looking for the best playset for your kids.
Once you find the right playset and install it in your backyard, don't forget to contact your homeowners' insurance provider to notify them of your home addition. This will ensure you are adequately covered in case of an accident or disaster.