After a long day of work, it's hard to think about anything other than your kid's needs. And frankly, you deserve some time for yourself too. So, if the idea of picking out a playground is making you queasy, read on.
What are some of the tips that can help you pick the right playground for your kids? Well, the first thing you need to consider is the availability of age-appropriate equipment depending on your kid's age. You should also pay close attention to the safety features, level of cleanliness, budget, location, the environment around the playground, and online reviews from other parents who have been to the same playground before.
Read on to learn more about some of the things you need to consider to pick the right playground for your little ones.
1. Consider Your Kid's Age
Before you consider taking your little one to a particular playground, ensure you consider their age and abilities.
If they're in preschool or kindergarten, then a play area with plenty of open space would be best suited to them as they grow up; but something more adventurous is in order once they hit 8-10 years old.
They'll definitely enjoy some swings, a slide, and a merry-go-round, among other things. At 12 or older, the sky's the limit! Be sure to check out more advanced playgrounds which include everything from slides to monkey bars.
If your kid is younger than two years old, then a sandbox is an excellent place for them. They'll enjoy throwing sand and dirt through containers, building castles, and digging holes – all while enjoying some time outdoors!
A kid's age will also dictate whether it's best to choose an indoor or outdoor playground. If you live in a cold climate, an indoor play center will be more cost-effective and safer as young kids tend to get cold very fast.
If you choose an outdoor playground, make sure that it's covered in case of rain. It'll also keep your kid(s) from getting too hot when the weather is warm.
2. Consider Your Kids' Interests
A great way to narrow down your playground needs is to find out what types of things your kids like. Kids are pretty simple, and as long as you consider their interests, they'll be just fine.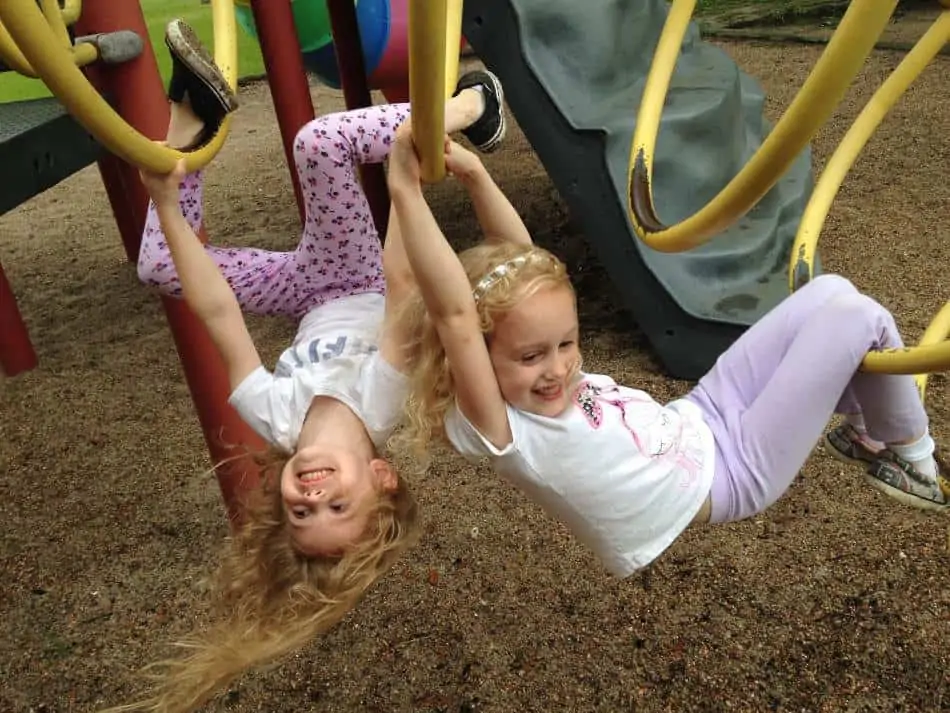 For example, if they're into music, a playground with a fantastic sound system or live band will get them jumping up and down in no time. Make sure you can take advantage of these services and, if not, choose a different playground.
On the other hand, more science-oriented kids would enjoy a sand table in their play area. This will make them feel like they're doing fundamental research every time they use it!
3. Consider the Environment around the Playground
By environment, we mean the weather. When it's blisteringly hot out, your kids will definitely be looking for some shade!
The best way to do this is by making sure that there are plenty of shady spots to duck in and become comfortable. To top it off, ensure the playground has enough picnic tables and chairs to provide a nice, shaded spot for your kid(s) to relax and have a snack.
If you live in a colder region, think of a playground that features some heated playground equipment. This will increase comfort as well as make it easier on your kids during winter.
4. Budget
Many parents think that a great playground costs thousands of dollars, yet this isn't the case. Sure, there are some that cost a fortune, but if this is the case for you, then don't worry.
Here's how to find out what you can spend: take your monthly income and allocate it to all essential needs and bills. See what is left and spare half of it for your kids. This will give you a rough figure on what's available to cover playground costs!
If that doesn't sound so helpful, then check out local playgrounds in the $100-$1000 price range. You will find plenty of them and while they may not be cheap by any means, they'll include a lot of great features!
In fact, it's safe to say that cost is one of the most important factors when choosing a playground for your kids. If you want to save a bit of money, try to find out a list of playgrounds in your local area that offer weekend discounts on games and other play activities.
5. Safety
Safety is another critical factor when it comes to playgrounds. For one, you need to make sure that the ground is safe for your kids to walk on and play on. The last thing you want are injuries due to loose or slippery parts.
Check out all of the equipment and see if any of it is loose or non-stable. It's also a good idea to ensure that the equipment hasn't been exposed to too much sun – otherwise, it could cause severe sunburn to your kids!
Ensure the playground surfacing material is soft, absorbent, and doesn't retain water. If it does, drainage holes should be installed to ensure that the water can flow away from the playground area – especially when it's raining!
Additionally, there shouldn't be any sharp edges on the equipment, and all metal parts must be covered or painted. This will help to prevent your kids from hurting themselves while playing!
Furthermore, make sure that the playground equipment has plenty of handholds, railings, and edge protection. This will promote safety for your children as they utilize the playground equipment.
6. Location of the Playground
You should also make sure that the playground is located in a safe area. Again, this will ensure that your children are kept safe during playtime and won't be tempted by anything dangerous while on site.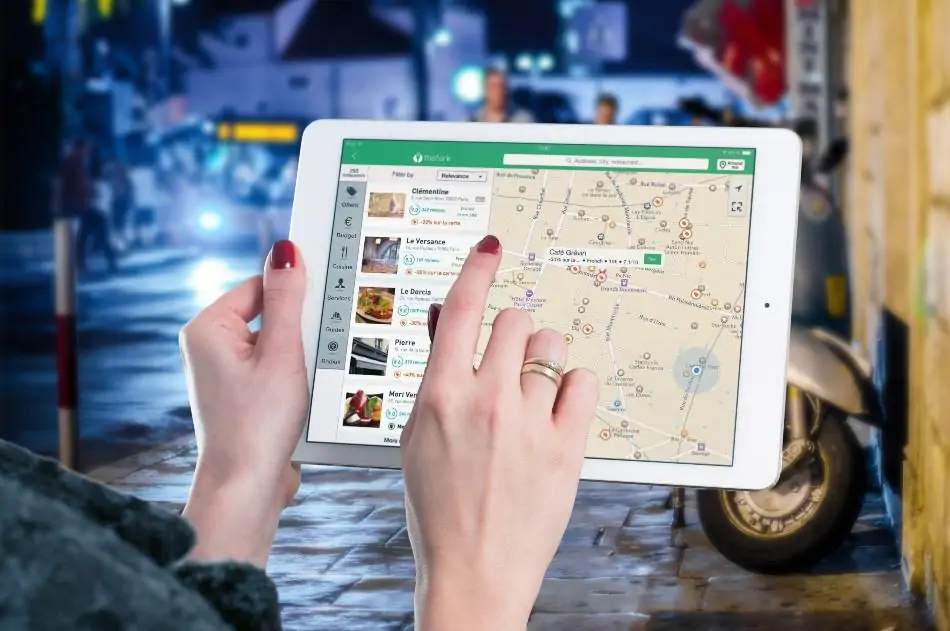 If possible, try to locate the playground near some other activities, so it isn't completely isolated from society in general.
Ideally, the playground should be close to your home or school so that your kids don't have to walk for too long or spend a lot of time in the car while heading there.
Even if the playground is close, it's still essential to ensure it has surrounding fencing so nobody can jump into their area.
 It should also have a lot of nearby parking spots for parents so they can easily pick up their kids when it's time to leave.
7. Cleanliness
It's also essential that you ensure the overall environment is clean. It should be relatively free of any garbage or other unwanted materials so your kids can play in a clean and safe environment.
If possible, try to visit the playground during off-hours so that you can properly inspect it for safety and security issues without having to worry about your children because they will not be on the playground at that time.
A good playground should be cleaned at least once a day to look nice and thoroughly sanitized to kill germs, viruses, and other disease-causing microorganisms. If this isn't possible, then at least make sure they are cleaned once every week or two, depending on use.
In addition, you'll also want to make sure that there is enough staff around tasked with maintaining the play area properly.
8. Play Equipment Available
A good playground will have a wide range of play equipment that caters to the needs of different kinds.
Furthermore, the playground equipment should be made from durable materials so kids can play with it for longer.
To make sure that your kids are safe and have a lot of fun, we recommend that you ensure the playground contains climbing rails, slides, swing sets, monkey bars, playhouses, merry-go-rounds, and even trampolines.
9. Pay Attention to Reviews and Ratings
Another excellent approach involves checking out online reviews for playgrounds near you.
We recommend this approach because other parents and caregivers can give you a better idea of how the playground operates without having to worry about the company.
Pay close attention to some of the leading review platforms, such as Yelp, because they have tons of user-generated data. However, you'll also want to look at other sources such as TripAdvisor and various parenting forums!
Playground reviews from these sites are typically more detailed than anything else available online. Using these reviews and other walkthroughs, you'll have a much better idea of what to expect when visiting the playground.
On top of that, it's also helpful to talk with friends and nearby parents because they can give you firsthand insight into some of the locations in your area!
Summary
When it comes to playgrounds, safety is the most important thing. Make sure the equipment is safe for your child's age group and is in a clean environment with no hazards around them.
Also, consider if you want an indoor or outdoor play area so that you can find one that best fits your needs and budget.