A backyard playground is one of the best gifts you can give to your kids. However, adding a playset to the mix makes it even more interesting because it provides your little ones with one more reason to smile and a place to let their imaginations run the world. But one of the most frequently asked questions regarding playset installation is the total cost involved. Many parents want to know a rough estimate of how much money they will part with before they start the process. If you are among this group of parents, you are in the right place.
So, how much does it cost to build an outdoor playset? The average installation cost is approximately $500 for labor plus the cost of equipment which can range between $1,000 and $6,500 depending on the features you want the playhouse to have. The most important thing is to evaluate your needs and figure out what you want before you start shopping around for equipment and other things.
This blog post discusses everything you need to know about the cost of building a playset in your backyard playground. Read on to find out everything you need to know.
Start from Somewhere
The truth is that there are many choices when it comes to selecting and installing an outdoor playset in your backyard playground– from simple swing sets to more sophisticated jungle gyms.
The overall prices for these playsets minus the labor cost can range from as low as $500 to as high as $7000 depending on the materials used, equipment, and playset features. For instance, a highly custom playset with multiple features such as tire swings, rock walls, slides, and lookout decks can easily cost as high as $6,500.
The wooden play areas of most playsets are usually made of pine, cedar, or redwood. You can also find relatively cheap playsets made of plastic, metal, or vinyl.
Wooden playsets tend to be sturdy and more appealing but require regular maintenance to keep them in great shape. Redwood is the most attractive but most expensive option. Cedar is reasonably priced and can still last for many years if you take good care of it and perform regular maintenance.
Vinyl-coated playsets are typically low-maintenance, but they won't last as long as metal or wood. Almost all playsets will typically include all or most of the following features to enhance the kids' creativity:
Firepole.
Awning.
Slide.
Clubhouse.
Tower.
Lookout deck.
Tire swing.
No matter what you choose, just ensure that the playset incorporates good safety features. For instance, you need to ensure that the deck height is only high enough such that your children don't bump their heads on it but low enough such that they can easily access it.
The good thing is that many outdoor playsets are designed to be expanded, or some parts replaced as your kids grow. So, you shouldn't have any issues with that.
Breaking Down the Cost of Playset Installation Further
The overall cost of installing a playset will vary greatly based on a wide range of factors such as the surfacing costs, additional accessories you may wish to add to your set, DYI-ing vs. hiring a professional installer, the playset brand, among others.
Here is a quick overview of how each one of these factors may affect the overall cost of installation:
1. Playset brand
Once you start shopping, you will come across a wide range of different playset brands. Each brand will be priced differently depending on the design material and playset features.
A Gorilla playset can cost anything between $300 and $1,000 with only basic features. The cost will go higher if you hire a professional to do the installation for you.
 The company estimates that you will need to hire at least two professionals who will do the job within eight hours. Whenever you buy extra accessories, the company will always recommend preferred installers familiar with their products.
A Rainbow playset costs anything between $1,500 and $6,000, depending on the features and accessories.  The high-end versions of this brand are highly customizable and will feature a wide range of exciting features.
On top of that, you should expect to pay anything between $300 and $600 for the professional installation of your Rainbow playset.
Lastly, a KidKraft playset will cost anything between $1,200 and $3,500 for the features and basic accessories. The cost of installation and assembly will vary greatly depending on who you choose to do the job for you.
A certified KidCraft installer will charge between $400 and $1,000 to do the installation, which will take between six and eight hours to complete.
2. Cost to Level Your Backyard for the Playset
If your backyard is not even, you will be forced to level it up before installing the playset. If you have an uneven or relatively hilly backyard, you might spend a little bit more money on leveling it up. This will cost you anything between $1,500and $4,500, depending on where you live.
Sometimes, the site preparation exercise may be lengthy and costly than what many parents expect. Relatively larger projects that involve lots of backyard vegetation may require you to budget for land excavation which might cost as high as $5,000
Although you can do the site preparation exercise yourself, hiring a professional to help you makes sense if the task is more complex.
Remember that you may be required to dig up huge chunks of soil, remove rocks, uproot trees and even replace the topsoil. You must install the playset on level ground so that it doesn't shift over time.
The area where the playset sits must be clear of any structures, debris and the ground must be properly covered with a good playground surfacing material to prevent injuries.
3. Cost of Playset Base Material
The base of your playset needs to have appropriate material to stop your kids from sustaining injuries in case of a fall. Typically, you can select from a wide range of options, including natural grass, wood chips, rubber mats, natural sand, rubber tiles, and so much more.
Each of the materials will have its own pros, cons, and price. Some options, such as natural grass, won't cost anything at the beginning but demand constant maintenance to keep it in good shape.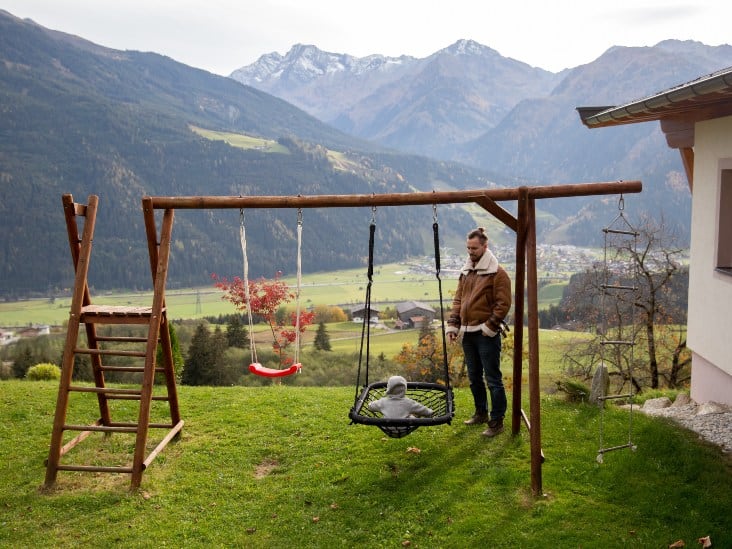 Rubberized surfacing materials will cost anything between $2,000 and $4,000, but they offer the highest safety standards and are relatively easy to maintain.
For instance, soft rubber tiles are child-friendly, easy to install, and highly slip-resistant, making them ideal for rainy areas with poor drainage.
Wood mulch is a mix of softwood chips with blunt ends certified for playground use. The material is relatively safe but expensive and tends to attract termites and ants.
Natural sand is a popular option among homeowners since it is quite affordable, relatively safe, and protects children from injuries. However, it is quite difficult to maintain sand and can easily become a choking hazard for your little ones.
4. DIY vs. Hiring Professional Installation Services
On average, you can save up to 11% of the overall playset installation costs if you choose to do the installation yourself. That is because you don't need to pay someone $500 or even $1,000 to assemble and install the playset.
However, before you go this route, you need to keep in mind that playset installation is the most critical step in the entire process and can be quite complex, especially for beginners.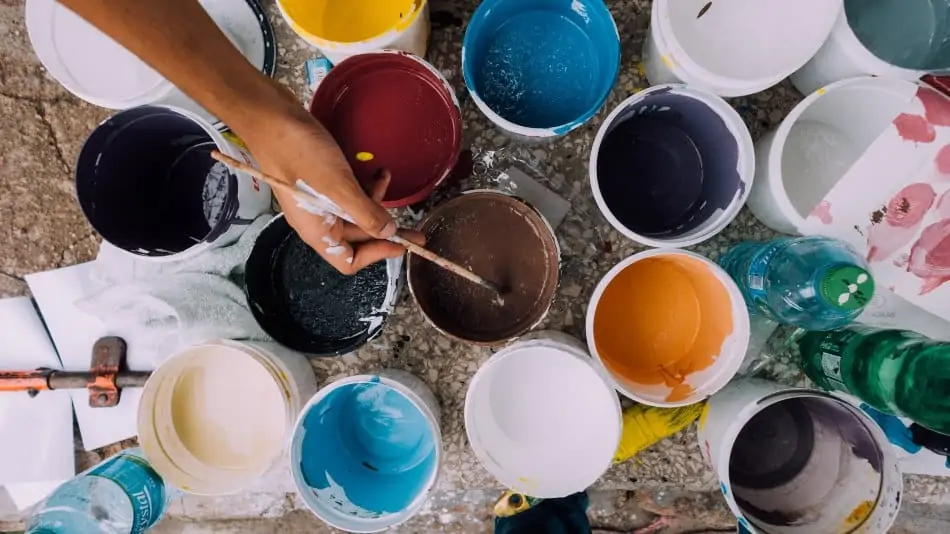 While many outdoor playsets are pre-made and only need to be assembled with clear-cut instructions, you need to be absolutely sure of what you are doing because your kids' safety depends on it.
If you are a true DIY freak and have the right tools, then don't be afraid to take on the task and save the money you'd have paid someone to assemble and install the playset for you. But still, have an expert verify your work to ensure everything is okay before you allow your kids on the playset.
For complex assembly and installation projects, ensure you hire a professional playset installer near you to help with the process. Working with an expert is worth it because it provides you with peace of mind since you are 100% sure that everything will be done right.
 It can also save you a lot of time because the entire installation won't take more than one day.
5. Cost of Permits
Not all places require homeowners to have permits to install a playset in their backyards. However, before you move forward with the project, make sure you consult with the local authorities to find out if you need to secure any permit.
Depending on where you live, you might require permission from the local authorities to install a playset in your backyard. Your budget for securing permits should be anything between $300 and $1,000.
If you live in a subdivision, ensure you check with your homeowners' association (HOA) to learn more about any restrictions related to your outdoor playset installation project.
Summary
Now that you know the average cost of installing a playset and what is involved, we believe you are in a good position to start the journey of bringing more happiness to your little ones. 
Take time to understand their needs and build them something that will make them love you more!