Indoor playgrounds are becoming increasingly popular, and it is for a good reason. They provide a safe place to go when the weather is terrible and offer many benefits that outdoor playgrounds do not have.
For example, indoor playgrounds can be used all year round because they don't depend on the weather like outdoor ones do.
They also cost less in maintenance costs than their outdoors counterparts – there's no need to worry about water or snow damage!
This blog post will explore these benefits of indoor playgrounds and how they can help your family grow closer together.
What Is An Indoor Playground?
Before we discuss the benefits, it's essential to define what an indoor playground is and how they differ from outdoor ones.
An indoor playground is a place that offers indoor play space for children when weather conditions outside make this impossible or unsafe. Indoor playgrounds are usually designed so that there are few or no sharp edges – especially on slides!
They're also often brightly lit to help kids see properly.
The main benefit of indoor playgrounds is that their design ensures they are safe for children to play in all year round – and even when the weather outside is terrible!
Reasons to Create an Indoor Playground
Now that you know what an indoor playground is, it's worth considering if you should create one. Here are some of the top reasons you should consider creating one:
1. Indoor playgrounds provide a safe space for children to play
The first benefit of indoor playgrounds is that they offer a safe space for children to play.
If you are looking for ways to keep your kids active while the weather outside isn't cooperating, this can be an excellent option!
This means you never have to worry about your kids going out and getting hurt on days when it's extremely cold. All you need to do is make sure they bundle up!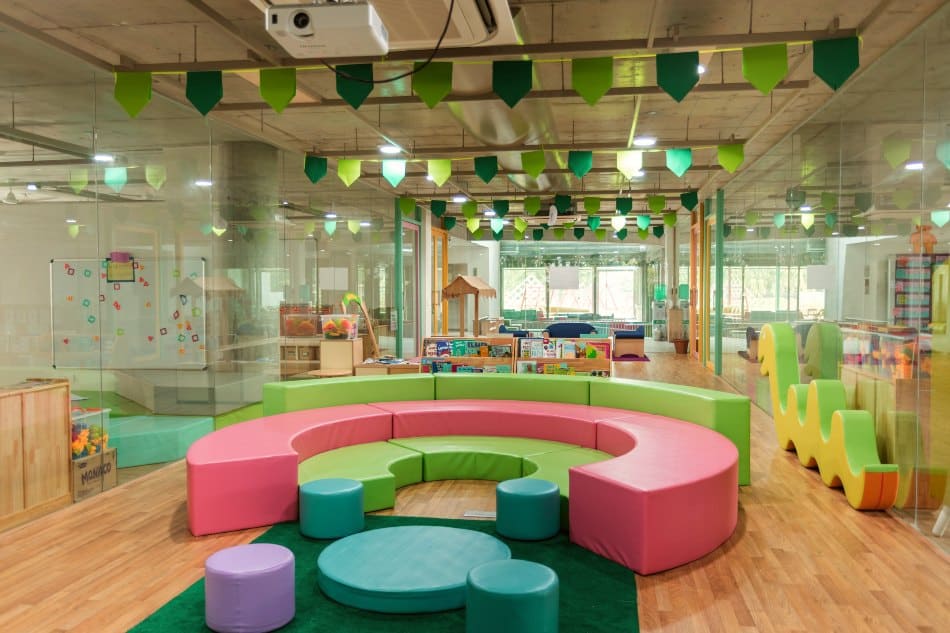 You can also take indoor play structures anywhere. They are more fun for kids and adults, too.
For instance, you can bring some of the play structures to a dentist office so that your child is less scared during dentist visits.
Most hotels also have indoor play structures, so the kids don't get bored while their parents go out on vacation.
2. Playgrounds give kids the opportunity to explore their creativity
Indoor playgrounds also give your kids the opportunity to explore their creativity. Some of these structures have features that allow kids to build and design as they play, making it a fun time for them in every way!
Children tend to be more expressive with each other, which allows them to learn a lot of things from each other.
With an indoor playground, kids have the freedom to explore their creativity and imaginative minds without fear.
It is also a great way to get kids up and moving, which can help them burn off excess energy from sitting in one place all day.
This will allow you to have more time with your children while they play. Plus, it teaches the importance of organized activities.
3. Kids can learn new skills by playing at an indoor playground
Indoor playgrounds teach kids the importance of teamwork.
They are a great way to teach kids about sharing and working together, leading them to have better relationships with others in the future.
With an indoor playground, children will learn more efficiently than they would at home or on their own because it offers a fun environment for them to learn without distractions.
They also teach your little ones other skills such as problem-solving, creative thinking, leadership skills, patience, and hard work.
The positive effects of this will be seen in the future when they are out in the world, interacting with their peers and competing for opportunities.
4. Children develop social skills when they interact with other children at an indoor playground
Social skills help your kids learn how to interact with other people in the world around them.
Interactions and playing games at a playground are physical, emotional, social, and intellectual stimuli for children.
The more they learn these skills early on, the more it will lead them to form better relationships as adults since it fosters their curiosity and empathy towards others.
By playing with other kids, they learn essential concepts such as losing, winning, sharing, and teamwork. They also are learning how to listen closely and taking turns.
5. Indoor playgrounds facilitate physical exercise
Wellness starts with regular physical activity.
Indoor playgrounds provide a fun and engaging environment for children to be active while playing games such as jumping on the trampoline, sliding down slides, or climbing up an obstacle course.
The abundance of fun activities in one place makes it easy for parents to encourage their little ones to get moving. Physical exercise offers your kids a wide array of health benefits.
It can improve their physical fitness and muscle tone, reduce the risk factors for major chronic diseases such as type II diabetes, lower blood pressure and cholesterol levels, manage weight gain or loss, increase bone density, have better cardiovascular functioning, and much more!
6. Hands-on learning
One of the best ways for kids to learn is by getting their hands on new experiences.
An indoor playground offers various activities that provide opportunities for children to get up close and personal with different aspects of nature, such as gardening or cooking.
When they are involved in these types of tasks, it gives them an incredible opportunity to learn through direct experience.
7. Playgrounds are a great way for parents and children to spend quality time together
Indoor playgrounds offer parents a chance to spend some time with their kids without having to worry about the weather.
Parents can see all of the different ways they have a great relationship with their children and how much fun it is for them.
Some parents may be working more hours than others, which means that they don't get as many chances to spend quality time with their little ones.
Indoor playgrounds provide them with a chance to spend time with their kids in the comfort of an air-conditioned environment where they can play together all day long and even sleep if they want!
8. Indoor playgrounds have many fun activities that appeal to all types of kids
There is always something fun waiting at an indoor playground that will appeal to your child. Whether they like sliding down slides or swinging on monkey bars, there is a fun activity for them.
Kids love the safety and security that indoor playgrounds provide because it's just like being at home in their own backyard. They can play as long as they want without having to worry about getting hungry or thirsty!
As a parent or caregiver, you don't have to worry about the weather or other distractions. All you need is a fun, safe place for your kids to go and play.
The air-conditioning in the building creates a comfortable space where children can stay cool on hot summer days or toast their toes during cold winter months!
An indoor playground offers protection from sunburns, insects, and dirty conditions common with outdoor spaces.
9. Brain development
Indoor play areas also offer a plethora of opportunities for children, which not only support their physical development and motor skills but also help develop cognitive thinking.
Different types of equipment are used to stimulate different areas in the brain. So an indoor playground offers your child many benefits that they can't get anywhere else!
Keep in mind that brain development is crucial, especially during the first few years of your child's life.
Another way indoor playgrounds stimulate the brain is with the use of a variety of colors!
Colorful play equipment provides many benefits, from strengthening your kids' visual system and developing vocabulary skills to improving overall cognitive intelligence.
10. Indoor play encourages the development of motor skills
One of the best benefits of an indoor playground is that it promotes development and stimulation for children younger than five years old, providing them with a safe space to explore the environment freely without fear.
This helps develop their motor coordination and social skills because kids are so free to interact in this environment!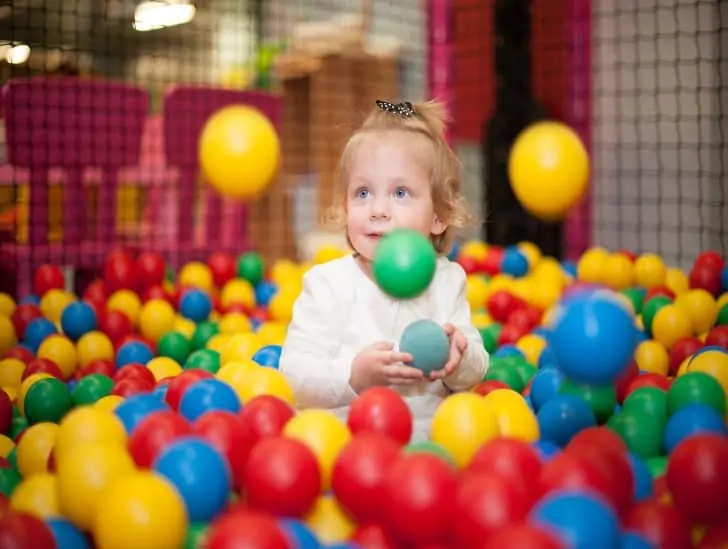 They can crawl, climb, jump and play for hours without fear of injury. They can move their bodies freely in ways they might not be able to do in an outdoor playground.
Because an indoor playground is climate controlled (usually), your child will be able to spend more time playing than they would outdoors!
Kids can also benefit from added learning opportunities like arts & crafts and reading, which might not otherwise take place in an outdoor playground.
Conclusion
There are so many benefits to an indoor playground for children. As a parent, you can help your child learn how to be more independent and explore their creativity while having fun.
Kids develop social skills when they interact with other kids at the indoor playground, as well as listen and follow directions.
Playgrounds also provide you with quality time together with your child, which helps strengthen that bond!