As an Amazon Associate I earn from qualifying purchases.
For a safe, fun alternative to the playground, an indoor slide could be a great option. Made from softer materials and generally meant to be used for younger kids, indoor slides can offer the same fun of the park in the comfort and safety of your living room. The added safety features and fun, intuitive extras make indoor slides a great addition to any playroom.
To help you make a decision on which one would be best for you, we have reviewed the best indoor slides and how much they cost. We have considered things like durability, difficulty of assembly and age group to help determine which indoor slide is the best for you and your kids. All prices are approximate and subject to change.
This slide from WELINK is made of 100% non-toxic material and is ready for hours of indoor fun. Able to take up to 160 pounds, this slide is light and soft but can withstand a large amount of weight. That makes it a great choice if you are going to want to move this slide around regularly.
Sometimes, indoor slides can be a little bit smaller than regular, playground sized ones. The WELINK slide, though, has a wide slideway that allows the rider to pick up a good amount of speed in a short period of time. This gives a reasonable facsimile of a big metal slide without the hard surfaces.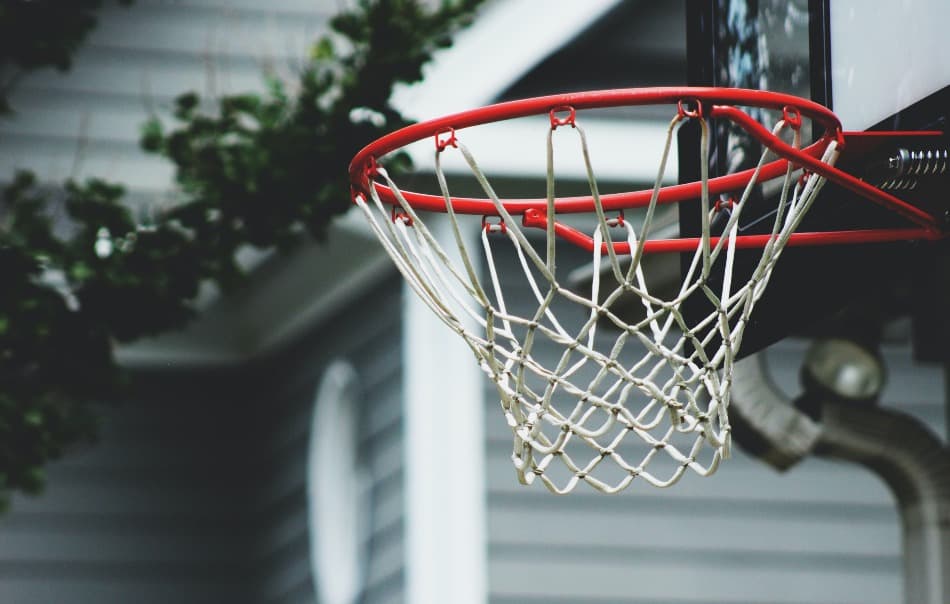 The price of the WELINK slide is one of its biggest selling points. At less than $150, this slide is a good choice if you have older kids that may not use it for a long period of time. With kids outgrowing toys so quickly, you may not want to invest in something pricier. This goes for all things, but especially toys that are size specific.
This is definitely one of the simplest slides on our list. It is bare-bones and, aside from a basketball hoop, doesn't have any of the extras that some of the others do. On the plus side, this makes it incredibly easy to put together, which is always a time saver.
This slide would be appropriate for kids ages 1 to 6. Children older than that could still play with it, but it wouldn't be a very wild ride. 
This playset from BAHOM is more than just a simple indoor slide. On the lower end of the price spectrum, it offers a lot more fun than just a basic slide package. Made from durable materials, this playset is also certified by the American Society for Testing and Materials.
This playset is rated for up to 88 pounds, so if you have toddlers or younger children, this could be a good option. The swing height is adjustable and is held to the top beam with a thick rope. Two water injection holes allow you to fill up the bottom for maximum stability.
As far as features go, you cannot beat the price of the BAHOM playset when you consider everything that comes with it. With a swing and slide combo, you're getting double the playset for under $120. This makes it a great choice for big families that need a lot of toys to keep everyone occupied.
This indoor slide has a much more complicated setup and assembly than the more basic ones. Because of this, you're going to want to make sure that you are up to the challenge of assembling it. You do not want to get halfway through the build and realize you don't have the knowhow to do it safely.
Because of its lower weight limit, this indoor slide and playset are more appropriate for children under the age of 5. As with all large toys like this, though, children should always be supervised when it is in use.
This indoor slide has a fantastic bus theme that any toddler would love. Modeled on the popular kid's show, Little Baby Bum, this slide is constructed with durable, hard plastic and has tons of fun features.
With an interactive musical dashboard, this climber and slide have so much more than just a fun ride. A folding stop sign pops out just like on a real school bus, and the games included help kids learn their numbers and letters. The slide has a gentle, low profile making it ideal for indoor use by younger children.
For all of the fun, interactive features it includes, this playset has a relatively low price point. The licensed design and musical dashboard are high quality enough to warrant the slightly higher price tag. Not to mention the quality of the materials, which is high enough to withstand years of use.
Even though there is a lot to have fun with on this slide, it is a relatively easy assembly. There aren't too many moving parts involved despite its bright design. This means it would be appropriate for parents of all skill levels, which could be a major selling point.
This slide is geared towards fans of the show Little Baby Bum, which has an audience that tends to skew younger. This climber and slide are smaller and gentler than some of the others for a nicer ride.
This slide set has all the bells and whistles and even a telescope for an adventure theme that is sure to capture any child's imagination. Made for heavier duty use, this slide could potentially be used indoors or outdoors. This makes it a good choice for anyone who wants to have the option to move the kids outside.
This set includes a large waiting area on the bottom that is big enough for children to be able to do activities in and turn all the way around. This large size also transfers to the top area, which has enough room to go up and down the slide with ease. A basketball hoop tops off the features and is sturdy enough to take hours of shots.
Though it is on the pricier side, this slide has a lot to offer. It is sturdy in both design and construction, and many users reported years of use. This durability and longevity is worth a lot when it comes to kids' toys. So many of them are meant to be disposable, and it is nice when something is built to last.
This slide is going to have a little bit more of an assembly process than some of the others. Because of the sturdy design, there are a number of fastening points on this slide that all need to be locked in order for it to be safe. This must be done correctly.
Because of its durable materials and design, this slide is good for kids of all ages. As with all of them, though, it is best to test it out and make sure that everything is as sturdy and put together as it possibly can be before letting any children play on it.
This Costzon climber and swing set is the deluxe model of the entire Costzon line. It is a full, 3 in 1 swing set that can be used both indoors and outdoors and is even light enough to be moved around and used in both. This makes it ideal for big families in close quarters who need room to move around.
This is a well-constructed swing set that will not fall apart easily. The non-toxic HDPE material is molded to be tough and won't bend under stress, which can be a major problem with heavy use. Kids love to jump and bounce on things, and the hefty materials prevent a collapse under pressure.
This swing set is definitely on the higher end of the price spectrum. However, it is important to think about whether or not it will be worth it in the long run. Buying toys over and over again is never going to be cheaper than dropping a little more money on something more heavy-duty.
The assembly on this model is a little easier than it is on some of the others. It can be assembled in just a few minutes with a minimal amount of tools. This could be good if you don't want the slide to be put together all the time. You can easily take it apart and store it somewhere with a minimal amount of effort.
Because of its many different games and accessories, this slide is good for kids ages 3 and up. Younger children might not be able to reach everything on it, and the slide may be a little too steep for the littlest ones.
This high quality, non-toxic slide is perfect for indoor playrooms or animal-themed bedrooms. Painted to look like a blue giraffe, this slide has a cute and clever design that will fit a wide range of kids decor.
The 14.5 x 11-inch platform is big enough for kids to turn around on should they decide to go back down the stairs. This is an important safety feature and is good for kids who are getting used to the idea of going down the slide. A 7-inch guardrail protects them on the way down and makes sure that they don't fall off the side.
The price for this slide is not much different than the rest on the list. It sits right in the middle, and for how well done the finish is and how well it is integrated into the design, it is well worth it. The high-quality paint job makes it a lovely addition to any playroom or living room.
The assembly on this slide is incredibly quick and easy. The sides fold down and latch to make the set up a snap. This also means that it is easily storable and great for getting out of the way when space is at a premium.
This slide is geared towards younger kids, but with the long slope and smooth ride, it is sure to be a hit with children of all ages. The sturdy construction means it will be around long enough to see kids through many years.
This climber has a colorful design and features that will keep any toddler busy for hours. This 5 in 1 slide has a mix of sports and activities available from basketball to soccer to swinging on the swing. This climber is much more than just an indoor slide.
This is one of the larger playsets on this list. It's going to take up quite a bit of room in the house and is not easy to take apart and put back together. This means that you should probably have a dedicated space for it before you decide to buy. Once it's put together, that is where it will likely stay.
This swing set is a bit more expensive than some of the more budget-friendly options. However, it does come with a lot more in the way of accessories. It even includes a pump for the ball that comes with it. That makes ready to go right out of the box, which is always good for a toy when excited kids are around.
The assembly on this one is not as easy as some of the others. There are a lot more moving parts and small pieces to assemble, and it is no small job. However, Kealive offers a 12-month satisfaction guarantee should you find that any parts are missing or break easily down the line.
This adorable slide is perfect for toddlers and smaller kids who might not be ready to make the move up to the big slide. It sits on top of the couch or a chair for a comfortable distance that any child will feel safe sliding down. The bright colors and cute design are welcoming enough to be a baby's first slide.
This slide is on the smaller side due to the toddler age group for which it was built. It is meant to be easy to move around and can be stored under a couch or table easily. This makes it a good choice for young children in smaller spaces.
This is a good, low budget slide. Any parent knows that kids outgrow toys faster than you can buy them, so this is a good choice for young children who are sure to be too big for it soon.
The assembly on this slide is next to nothing. Due to its design, it is all constructed with big pieces making it easy to set up and break down. This makes it perfect for apartments or places without a lot of space for big builds or a lot of tools around.
Younger children from babies to 2 years old will be very comfortable with this slide. It is built with tall handles that can be held onto for balance. This will help build the confidence of any child and get them ready for the bigger slides at the playground.
This wooden slide is a very special model that would be perfect for any household that is interested in integrating design into their playroom. Designed and made in Germany, the Jupiduu slide is built with high-quality parts locally sourced in Germany and then shipped to the U.S. This means it can be built to the highest standard possible.
This slide is on the smaller side but is designed to fit in almost any space. Many customers have reported that they keep the slide in their living room as an accent piece instead of the nursery or playroom.
This is by far the most expensive slide on our list. However, it is clearly reflected in the materials and quality of the design. This is a slide that will not only be used many years in the future but could continue as furniture long after the kids are grown up.
The assembly on this slide is not complicated but must be done correctly. The design is very important and must be adhered to when putting it together. Luckily, Jupiduu offers support and service.
One of the most interesting things about the Jupiduu indoor slide is its prestige. It is best known as the slide that was gifted to Prince George on his 1st birthday. With that, it has become the de facto official slide of the British Royal Family.
Final Thoughts
Ultimately the choice of indoor slide is up to you, but hopefully the additional information here helps you make an informed decision on a purchase your children and their friends will love.
Amazon and the Amazon logo are trademarks of Amazon.com, Inc, or its affiliates.