Most of us can agree that one of the things that young children enjoy most is the quality time spent at a playground. They like to play different games and explore things on their own. In fact, it is the dream of every child to spend as much time on the playground as possible.
But what does playground mean? According to the Macmillan Dictionary, the term playground refers to an open space where children can play freely and discover new things. This can be at school or park. The play area is usually a controlled setting comprising a secure environment that features different play equipment.  The equipment is carefully selected to encourage child development. The first recorded combination of the terms "play" and "ground" occurred in the late 1700s. It is also good to mention that old English had the word "plegstow," which can be interpreted as "a place to play" or "the sports ground of a village."
In this post, we cover everything you need to know about playgrounds, from the basic definition to the history and evolution of the term. We shall also highlight some of the critical elements of a good playground. 
Keep reading to learn everything you need to know about playgrounds.
Understanding the Term "Playground" Further
Not every play space qualifies to be called a playground.  Most playgrounds are explicitly designed as areas for kids to play in, discover new things in life, and develop physically, emotionally, and mentally.  Some playgrounds are designed for specific age groups.
Experienced experts carefully design modern playgrounds to allow kids to explore different things and interact safely. They include play equipment such as slides, swings, seesaws, bar sets, monkey bars, mazes, and playhouses.
All of this playground equipment is carefully designed to encourage the development of physical traits such as strength, flexibility, and coordination while providing maximum enjoyment at the same time.
They promote child development through socialization and discovery.  In most cases, sporting facilities and playgrounds are designed to be close to one another because they complement each other.
Although the term playground has long been used to refer to play areas, this was often tiny spaces and roads in communities other than well-planned and developed parcels of land as it is now.
A significant number of 19th-century psychologists who studied child development in depth suggested that a fully developed and equipped playground could encourage children to develop good manners and understand the importance of interaction and cooperation. 
These studies fuelled the rapid growth of modern playgrounds.
Brief History of Playgrounds
Long before the invention of playgrounds, children used to play in their villages and neighborhoods. Others would play in the streets and lanes near their homes.  The play was mostly unstructured and free.  Kids could play individually or in small groups.
However, something crucial happened in the 19th century that revolutionized the whole idea of playgrounds. 
One of the most famous French psychologists, Friedrich Frobel, conducted many studies around child development and suggested that structured and fully equipped playgrounds would play a critical role in aiding child development.
It could present kids with different challenges and instill good manners into them.  As a result, a few playgrounds were developed in Germany. 
In 1859, the first purpose-built public-access playground was officially opened in Manchester, England.
However, it was not until the 20th century when many people and organizations started to embrace the idea of developing structured playgrounds for child play.  After that, there was a need for mass motorization to help equip the playground with the right structures and equipment.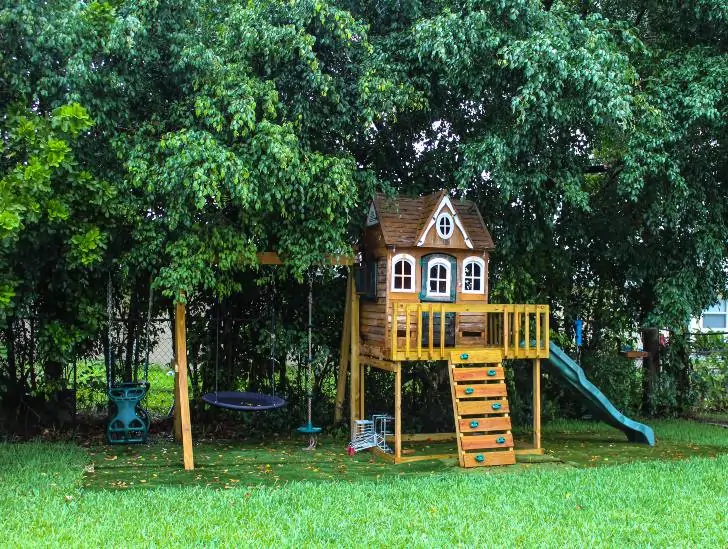 Several industries shifted their focus to developing different types of playground equipment to help fulfill this mission.
Most of the early playground equipment were simple structures, but as time went by, the technology became more sophisticated, leading to the production of advanced playground equipment that we see today.
Playgrounds have always been an essential part of urban culture in different parts of the world since the 1960s.  Today, there are plenty of playgrounds in almost every city in the world, and the culture is quickly shifting to the rural areas as well.
Understanding the Power of a Playground
Have you ever asked yourself why your children love being at the playground so much? Well, the power of a playground is usually in the equipment installed. Most children cannot get enough of the swinging, climbing, sliding, and enjoying all sorts of playground equipment.
However, there are some other amenities that kids don't think about, but they are welcome to their parents. They include picnic tables, benches, and adult play equipment such as trampolines. 
In fact, some playgrounds are almost as exciting for adults as they are for kids since they can make your day splendid.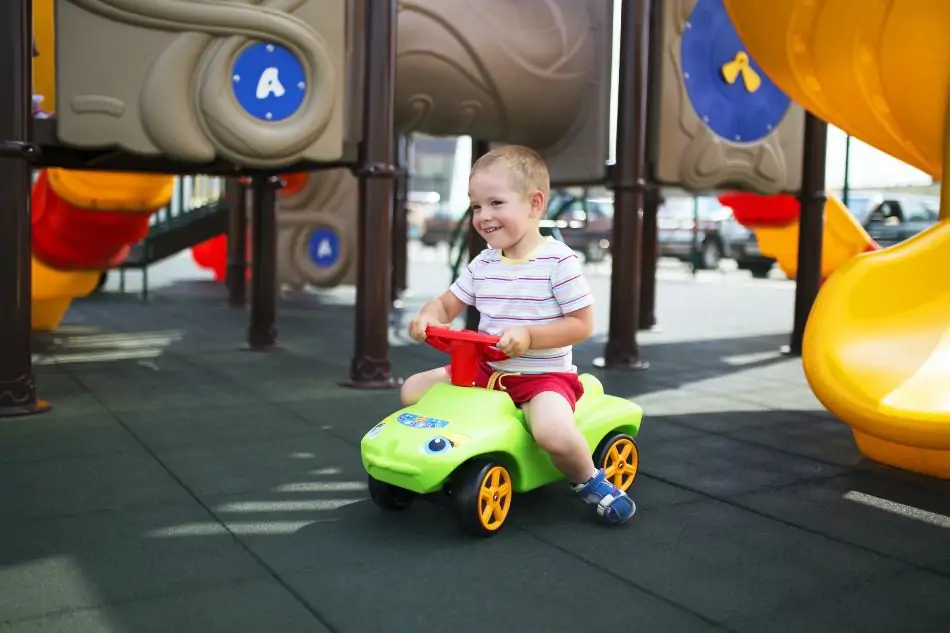 With a wide range of amenities, playgrounds will always be fun for both kids and adults. The one thing that every playground must guarantee is safety. It means that all playground equipment must be well maintained and inspected regularly to ensure that they remain safe for all users. 
They must also be checked for signs of excessive wear, and worn out parts repaired or replaced accordingly.
Today, playgrounds can be found in many locations, including schools, city parks, sports parks, and even religious institutions.  If you are looking for a nice playground in your area, a quick online search should be enough to guide you to the right place.
Critical Elements of a Good Playground
Playgrounds have witnessed massive changes over the years, but they remain a focal point for neighborhoods and communities.  Designing and installing a good playground takes time and requires creativity.
Below are some of the critical elements of every good playground:
Modern Surfacing Material
Surfacing material is one of the most critical elements of a playground. If you get it right, you end up with a safe play area that can be used all year round for a wide range of purposes.
However, bad surfacing material can pose significant dangers to kids and their parents/caregivers.
A good surfacing material needs to be safe, easy to maintain, durable, and something that is relatively smooth for kids to play on. It should also match the different playground equipment you wish to install.
For many years, asphalt has always been the go-to material for playground surfacing. However, it is now being replaced by modern and safer options such as rubber tiles and wood mulch. 
Today, you are more likely to see a playground using more than one surfacing material, with each of them fulfilling a different purpose.
Accessibility
A good playground should be easy to reach, either by foot or public transportation. It should be in a visible location, preferably near a major road.
Accessibility is particularly important when setting up the playground in a low-income area since the crowded residential areas and squeezed houses don't provide kids with enough room for play.
Assess the kids' needs within the area and identify a good location to set up the playground. Consider constructing the playground in a central place to facilitate easy accessibility from the different parts of the community it serves.
Experts say that playgrounds should be constructed near other social amenities such as museums and libraries. This ensures that kids don't have to walk long distances when they want to switch between activities.
Places for Sitting and Eating
You must think beyond playtime when constructing a playground.  Children will want to sit down and rest or have meals between play sessions. Parents and caregivers will also want a place to sit and watch over their kids as they play.
These simple modifications are easy to include in a playground, but they are also easy to forget. A good sitting area should be a few meters away from the main play area.
There is a wide range of playground seating you can install, including picnic tables, classy wooden benches and individual seats. You can even construct a mini amphitheater where relatively large groups of people can chat and enjoy some quality time.
Play Equipment that Children Love
Keep in mind that the playground is meant to be a source of fun and enjoyment for children. Therefore, you should install equipment that they will love.
Modern kids want exciting things they can play on and have a lot of fun. Slides, monkey bars, swing sets, and trampolines are some of the most common playground equipment. Free flow climbing frames, play towers, and traversing walls are great for older kids.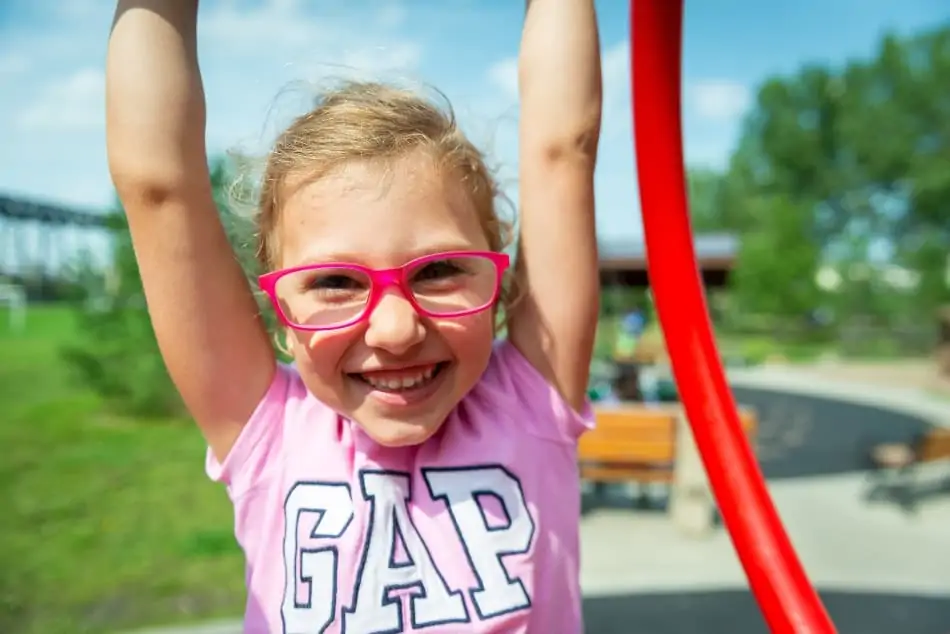 No matter the type of equipment you choose to install, safety should always be your top priority. You don't want to expose children to hazardous risks in the name of making them happy.
For younger children, consider having playground equipment designed for toddlers, such as musical instruments, splashy water, and mud kitchens.
Summary
That is it about playgrounds, and we hope you found this article educative. Keep in mind that a lot of work goes into constructing a playground, and the general design is greatly influenced by the intended purpose and audience.
Some playgrounds feature separate play areas for young kids. Most parks can be used by both boys and girls without any issues. Besides commercial and community parks, you can also convert your backyard into a good playground.