Indoor playgrounds are a wonderful addition to every child's life. The opportunity to run around and play in a safe environment is an incredible way for kids to release their energy, explore their creativity, and be active all at the same time.  But there are some important things that you need to consider before visiting an indoor playground with your children for the first time.
The most critical thing you need to consider is the benefits they will get. If the benefits outweigh the risks, then it is worth it. The other things to consider include the capacity of the indoor playground, the safety rules in place, budget, your kids' age, and the variety of activities offered.
Read on to learn more about some of the critical things you need to consider before visiting an indoor playground.
1. What Benefits Will They Get?
One of the critical things you need to evaluate before you consider whether to send your kid to an indoor playground is the specific benefits they will enjoy.
Will it help them develop their motor skills? Are they going to learn coordination? Is there some cognitive development happening in those play areas?
Will it help with their social skills? Are they going to make friends and learn how to play nicely together in public? Will you be able to spend quality time as parents?
All these questions need answers before you can consider whether or not an indoor playground is right for your kid.
2. Capacity
Look at the total number of kids allowed in the facility when choosing an indoor playground. You don't want to be spending too much time waiting for your kid to move on to the next activity.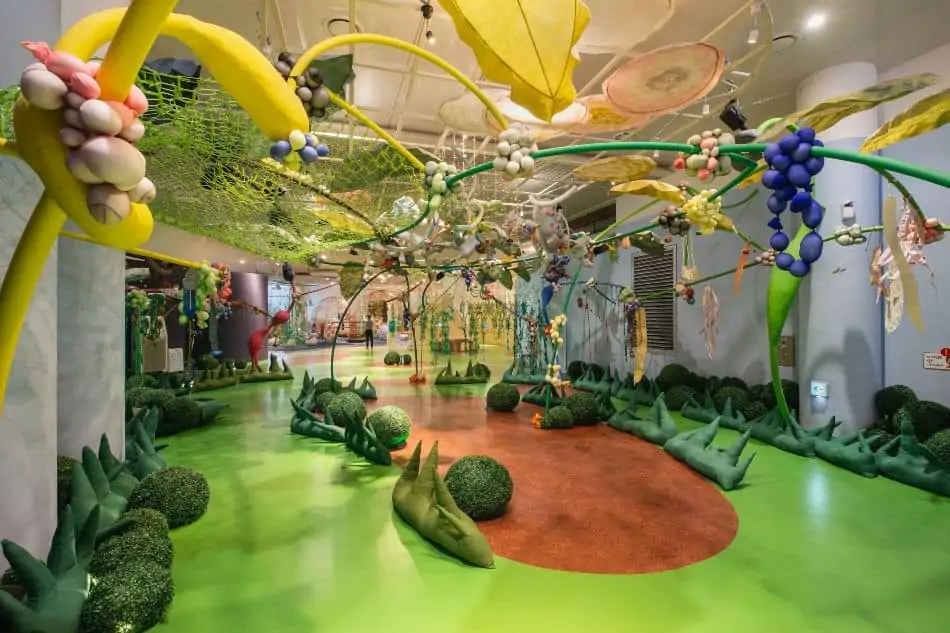 Ensure you also check the times of operation (some are open at night, others only during daytime) and most of them have specific operating hours.
Keep in mind that overcrowded play spaces can also be a safety issue, especially when playing equipment and toys are smaller in scale.
3. Physical Proximity of the Play Area to Your Home
It's a good idea if you have a nearby location where you can take your kids after their fun at the indoor playground, especially if they're too young or tired to walk home.
If you're choosing a playground that's near home, then you're not going to have to worry about navigating too many traffic-heavy roads while carrying tired and cranky kids, which is a bonus.
If there are no good indoor playgrounds in your area, you can consider setting up a simple outdoor playground in your backyard.
4. Special Needs of Your Kid
If your child has special needs and is old enough, how much will they enjoy the indoor playground? Are there other activities available that can help expand their horizons and boost their development?
Some indoor playgrounds specifically cater to children on the autism spectrum while others focus on helping those who are physically handicapped.
That said, it's not a good idea to send your kids to an indoor playground on their own if they have special needs.
Their impulse control and socialization skills are still developing, which means you should always be nearby if they need help or get into trouble.
5. What Activities Do They Offer?
There are different types of activities that can be carried out in indoor playgrounds. There's a variety of options to choose from, so you need to think about what kind of things your children will enjoy the most.
You're going to want one with a wide range of play equipment and toys. You'll also want an indoor playground that offers plenty of opportunities for socialization.
If they have a website, then take a good look at it and see what other parents are saying about their experiences.
Most indoor playgrounds offer games, parties (for birthdays), meals, crafts and workshops. Some will even tailor-make activities depending on your child's age and interests.
6. Safety Rules in Place
Children usually have more freedom to make their own decisions at indoor playgrounds. For this reason, safety rules tend to be less strict in these places than regular playgrounds.
It is a good idea to come up with a set of guidelines that your child will feel comfortable with.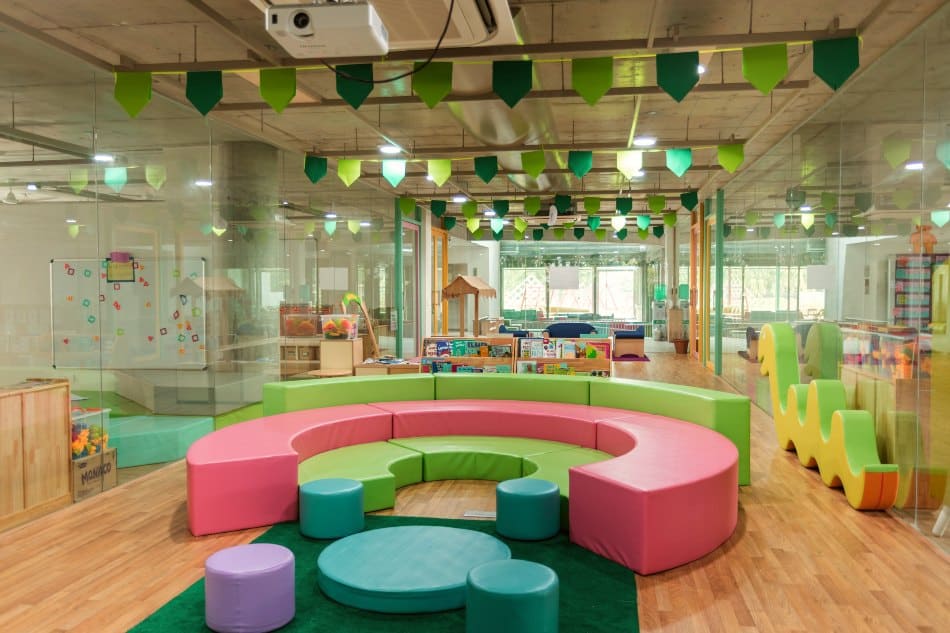 Of course, you should also find one that has a low chance of accidents occurring. This means less equipment to trip on or run into (or get caught in) and fewer objects/toys that your child could choke on.
If this is difficult to find, then ensure there are at least staff present who actively supervise kids during playtime to minimize the risk of injuries.
7. Theme and Style of the Place
Some indoor playgrounds have themes based on popular TV or book characters, such as Frozen, Iron Man, Harry Potter and Star Wars.
If you're making a special trip (maybe to celebrate your child's birthday), then it should be a place that fits the occasion.
It should also inspire creativity and imagination if they're not allowed to use any other forms of electronic entertainment.
However, don't forget what's most important is the experience that you and your kids have. If you really want your kid to enjoy their time at an indoor playground, always be there to keep them safe, remind them about safety rules (for their own good) and have fun together.
8. Things to Do Beforehand
Ensure there are some indoor play areas in the facility, apart from just an open play area. Some have outdoor and indoor play spaces, so the kids will choose which one suits their mood at different times.
If they're into more traditional activities, then an area where they can run around in a large space is ideal. 
You'll want to make sure you find a place with all of these options to make the most out of the experience.
9. What's Your Budget?
Again, some facilities charge an hourly rate, while others might charge by the day or week.
The more specialized they are in their theme, activities and design, the higher the price.  Also, the larger they are and more activities that they offer, the higher their price as well.
What time of day is good to come?  Early morning or late afternoon will be best. If you're there during peak times (e.g. school holidays), prepare for it to be very crowded!
10. Before You Leave….
Ensure you know how to find the place easily. Local landmarks and roads should be easy enough for you to identify.
If anything comes up, then it's always good to know which routes will get you there or back home quickly.  
Although unlikely, a backup route could come in handy if the roads are bad or closed for renovations.
Knowing where to park your car is also important. Some indoor playgrounds might be across the road from their main facility, inside a mall or in another nearby area. If you think about it beforehand and plan out how you're getting there, parking won't be an issue.
In case it rains, bring clothes that your child can change into. Not only will they still be able to play with the same toys (if there are any), but you won't have to worry about them being cold and wet.
11. Your Kids' Age
Before you leave your house, you need to ensure your kids' age is appropriate for the facility.  Be sure to speak to staff about the age, height and weight requirements for each piece of equipment or area.
This way, you can plan out where your child will be most comfortable and maximize their experience.
Of course, an indoor playground is a good place for both kids and adults to play together. After all, what's more fun than watching your little ones run around and have fun?
12. Soft Play vs a Bounce House
Soft play is different from a bounce house in that it's designed for slightly older kids to have more of a supervised play experience. Soft plays are also smaller (usually no larger than 15 x 15 ft), so they can be put indoors or outdoors.
However, a bounce house is for younger children who want to use their imaginations and bounce all over the place. They're often around 8x8ft, larger than a soft play so that they can be put outdoors.
If you have younger children who want to bounce their way around, then a bounce house will give them more space to run around in.
If you're concerned about your kids having too much energy and want something that's slightly safer than an open area- then soft play is a good bet.
On the other hand, if you have slightly older kids who are a little more cautious (but still love to jump around and play), then consider something like an obstacle course.
It will give them the freedom they want to run around and also force their imagination into gear as they come up with creative ways to get past the obstacles.
Conclusion
I hope this article has helped you understand how to find the right indoor playground for your kids! After all, it's never too late to learn how to make your kids happy and healthy.
If you enjoyed the content, please help spread the word by clicking on the social media links or sharing with your friends, family members and colleagues.